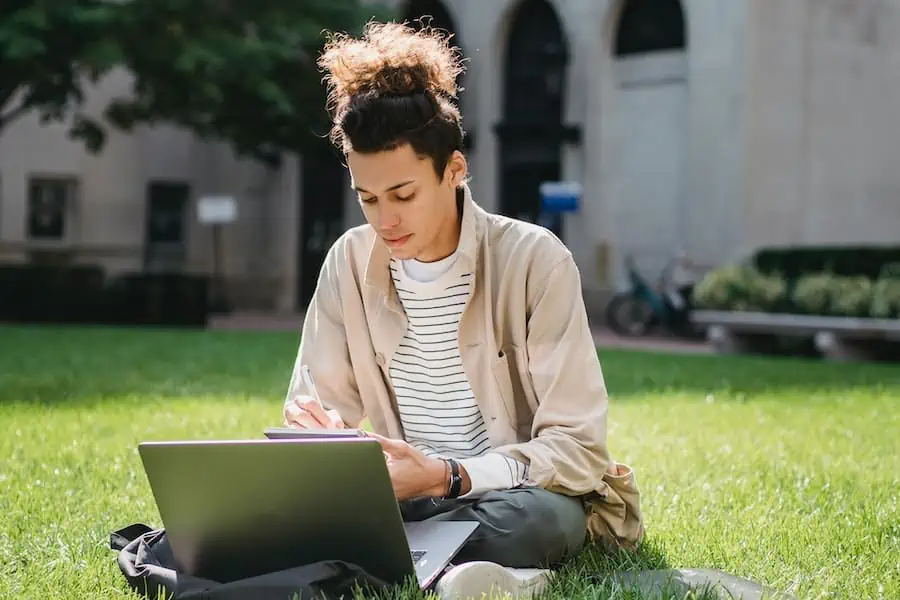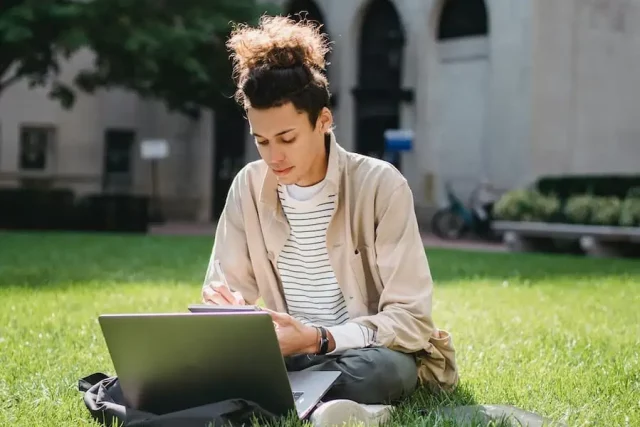 Is Pace University on your wishlist? Then, you might want to know, is Pace University a good school, as most people claim? 
Pace University, located at One Pace Plaza, New York, U.S.A., was founded on December 14, 1906, by the brothers Homer and Charles Pace. 
It started as a Business School and was named Pace Institute. Years later, it became a full-fledged university, offering a wide range of courses. 
Pace University has built a solid reputation over the years. But can we classify them among the good schools in the United States of America? Here is what you need to know. 
Is Pace University A Good School?
Pace University is a good school for students that wish to major in accounting, management, business, marketing, and other related courses. 
Pace is a private institution competing with top-ranking universities in the United States of America. In addition to being a top-ranked school, Pace University excels at career preparations. Internship opportunities and employer connections are top-notch. 
In plain terms, Pace provides the biggest internship program in the entire New York Metropolitan area. They complete over 8000 internships, including work experiences yearly. 
However, Pace University is quite expensive, but you'll be making a wise financial decision when you pass through it. Harvard University's Opportunity Insight ranking of Pace clearly explains why the school is a must-go. 
Opportunity Insight ranked Pace as the #1 private institution for upward economic mobility in the country. 
Is Pace University An Ivy League School
While Pace University is a good school, it's not an Ivy League. In addition, Pace isn't on the list of Ivy League equivalents, such as Black Ivies, Little Ivies, Hidden Ivies, Plus Ivies, Public Ivies, and others. 
The Ivy League equivalent mentioned above is unofficial. Higher education-related bodies do not formally recognize them the way Ivy League schools are recognized.
Only eight Ivy League schools are out there. Unfortunately, Pace University isn't on that list. Remember also that these Ivy League colleges have low acceptance rates. 
So, you may have limited chances of gaining admission to Ivies unless you don't mind wasting many years waiting for admission. 
Instead of waiting for Ivy League schools to offer you admission, seek admission to top schools like Pace University. In addition to a robust academic calendar, Pace prepares you career-wise. 
Does Pace University Have A High Admission Rate?
Most applicants consider the acceptance rate of schools before applying. The acceptance rate determines one's chance of securing admission.  
The National Association for Collection Admissions Counseling (NACAC) gave the average acceptance rate of 4-year institutions in the United States of America as 66%. Pace University's acceptance rate is 88%.
This clearly shows that the institution boasts a high acceptance rate. The rating means the majority of the students that apply to Pace get accepted. The only stumbling block is the requirement. 
If you meet the requirement, you may be admitted to study at Pace University. As you can see, the school's acceptance rate is higher than the national average. 
What GPA Is Required To Gain Admission Into Pace University
First, you must know you don't need an Ivy League-worthy GPA to secure admission into Pace University. Ivy League-worthy GPA is 4.0 or higher. 
On the contrary, you can secure admission to Pace University even if you're an average student. This means you can secure admission with a GPA of 3.4. 
Just try not to go lower. Note also that the higher your GPA, the better your chance of securing admission. But if your GPA is low, you can substitute that with a robust application and see how things will turn out.
Every school has an admission policy, but the GPA is essential. If you meet your proposed school's required GPA, your chances of securing admission will increase. 
How Much Is Pace University Tuition Fees
Pace University's tuition fee is $48,830, while the national average is $41,568. However, the figure quoted for Pace includes tuition and fees, regarded as sticker prices. 
The other costs include books, on-campus room, and board, which equates to $22,438. So, you should be looking at paying $71,268 as a full-time undergraduate student at Pace University. 
Again, this figure shows that Pace isn't a cheap private school. Nevertheless, you'll be making a smart financial decision if you attend Pace. It's a top school.  
A Handy Tip: Pace University has online degrees and certificate programs. If the regular program is too expensive, consider earning your degree or certificate with Pace University online. 
Most people prefer to obtain their degrees the traditional way. That means attending physical classes and visiting the campus. Pace has said that 96 percent of all first-year students receive financial aid. 
The total amount of money students receive in financial aid is around $286 million. 
What Is Pace University Reputable For
People attend college to land good jobs and get high paychecks. With a good job, you can live your dream life. 
If you're earning a good salary, you can afford the essential things in life and live a life of luxury. You can travel to any destination for vacation and give your family a good life. 
Landing a good job isn't rocket science. Employers expect job applicants to have the required knowledge and some work experience. This means applications that have work experience will have the upper hand.
This is one area Pace University is well-known for. The institution prepares students for their future careers. Pace is famous for its employer connection. 
The institution connects students to internship opportunities, helping them to gain valuable work experience. Pace helps over 8000 students complete internship opportunities. Thus, they offer the most significant internship opportunity in New York City. 
The internship opportunity Pace offers is a big plus to students, career-wise. The institution is committed to ensuring students land their dream jobs after graduation. 
For this reason, Pace University was listed by Forbes in 2010 among the top 20 colleges and universities in the United States of America that will make you rich. 
Do Pace University Students Earn Good Salaries?
Pace University students earn a decent salary. But keep in mind that earnings vary according to degree, position, and company. However, students that graduate from Pace earn $43,700 annually after six years of graduation. 
The average salary of students increases after ten years of graduation. The average wage could rise to $63,100. 
It's normal for any potential Pace student to inquire how much they would earn after graduation. Pace University is a private institution, and it's pretty expensive. 
The good thing is that people who attend Pace are likely to earn 84% higher than the national average ten years after graduation. But note that several factors determine earnings, and the company you're working for remains crucial. 
Some careers also earn far more than others. For example, the family nurse practitioner has been noted as one of the highest-paying jobs for Pace graduates. On average, employees in this position earn around $79,000 to $148,000 per annum.  
Pace graduates in finance director positions earn a reasonable salary. The average salary for a finance director ranges from $64,000 to $148,000 per annum. 
A physician assistant is the next promising career for Pace graduates. Employees in this position can earn an average of $85,000 to $123,000 annually. 
Software engineering is another promising career for prospective students. On average, software engineering graduates from Pace can expect to earn around $67,000 to $137,000 per annum. 
Conclusion
So, is Pace University a good school? Pace University is a great school. It's one of the best schools for students studying accounting, management, business, and marketing. 
Pace is famous for its employer connections and internship programs. They complete over 8000 internship programs and work experiences, the biggest in New York City. 
This institution also boasts a high acceptance rate. The acceptance rate is 88 percent, meaning you'll likely secure admission if you meet the school's requirements. 
However, keep in mind that Pace University is quite expensive. Expect to pay around $71,268 for tuition and other fees. But they're a top-ranking school, so any penny you invest is an intelligent financial decision. 
In 2010, Forbes ranked Pace University among the top schools in the United States of America that can make one rich. So, it's a great school.