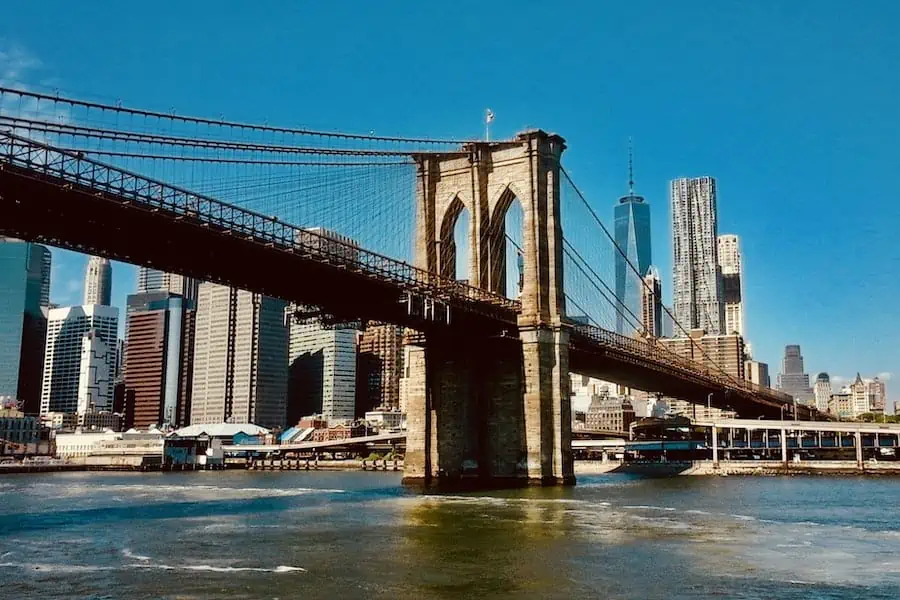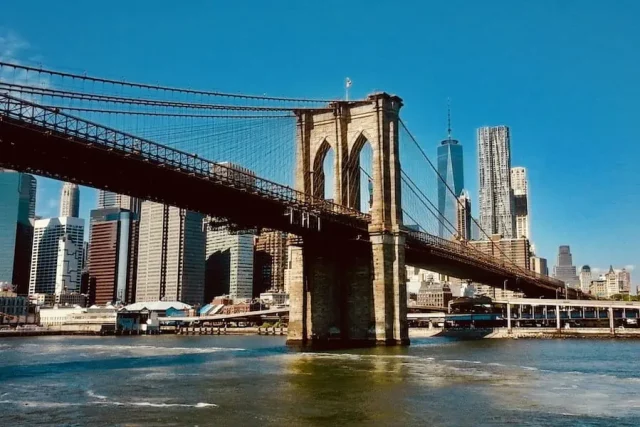 The question, "Is Clinton Hill Brooklyn safe," is vital for those planning to relocate to this neighborhood. It's best to live and raise a family in a safe neighborhood. 
Clinton Hill is a relaxed residential neighborhood with tree-lined streets and gorgeous homes. Elegant brownstones, standalone mansions, and carriage houses make it super-attractive too. 
In this post, we'll discuss the security situation of Clinton Hill and share more details that will help you make an informed decision. Read on! 
Is Clinton Hill Brooklyn Safe?
Yes, Clinton Hills is relatively safe compared to several parts of Brooklyn. In addition, the neighborhood has witnessed tremendous growth in business and residential buildings over the years, but its charm and safety remain intact.
It is a gentrified neighborhood, safe for young and older people. The property crime rate is below average, while the violent crime rate is just average. This neighborhood's safety and calmness are attracting more and more young professionals, including young families. 
Eighty-two percent of Clinton Hill's residents claim they feel safe walking at night, whether with a partner or alone. The neighborhood is well-lit, and property crime, especially burglary crime, is far lower than the national average. 
A Handy Tip: The fact that reports show Clinton Hill is safe doesn't mean you shouldn't take your security seriously. Crimes happen everywhere, so you have to be vigilant. Be aware of your surroundings, and report strange movements around your property. In a nutshell, be security conscious. 
Crime Rates In Clinton Hill
It is easier to convince people with word of mouth that Clinton Hill is safe. The big question is, how safe is this neighborhood? 
Clinton Hill is safe. Crime statistics from the NYPD back this up. The 77th Police Precinct report shows 1,068 crimes occurred in 2019. However, in 2017, the total crime rate was 1,322. So, there was a massive reduction in crimes between 2017 and 2019. Today, it has reduced drastically.
Here is another thing that shows how safe Clinton Hills is. Of the total crimes committed, only 2% were violent crimes. 
The 77th Precinct crime rates are massively lower than what other precincts in Brooklyn report. They boast a lower rate of violent crimes compared to the 76th Precinct. Property crime rates in the 77th Precinct are also significantly lower than in other precincts. 
Residents can attest that the 77th Precinct gets the required support to discharge their duties effectively. In addition to being well-staffed, the 77th Precinct is well-equipped. When we say "well-equipped," we aren't just referring to firearms. Instead, we're referring to the latest technology that aids crime prevention and fighting. 
So, the 77th Precinct's activeness, including access to the needed technology, is helping to make crime-fighting in the neighborhood effective. Another factor that tightened the security in this neighborhood is the number of officers on patrol. 
Finally and most importantly is the outreach program. The precinct boasts a strong community outreach program, which includes frequent meetings with local businesses and community groups to analyze the area's security situation and more.   
Meetings of this sort help to bring the police closer to the people. It helps build trust, communication, and a friendly environment between the police and residents, making reporting crimes or suspicious movements around the neighborhood more accessible. 
How Are The Safety Initiatives In Clinton Hill Benefiting The Neighborhood? 
Before evaluating the impact of Clinton Hill's numerous initiatives, the first thing to consider is why the safety initiatives were set-up 
So, why were the safety initiatives set up in Clinton Hill? The reason is to improve the neighborhood's safety. The program helps to get residents involved in the neighborhood's security, though without interfering with the police's duties. 
Clinton Hill boasts several safety initiatives. Local organizations and businesses founded the programs. An example is the Clinton Hill Safety Committee, a group established to improve the neighborhood's safety. 
This volunteer organization works with the 77th Police Precinct to develop safety initiatives that improve Clinton Hill's security. They create neighborhood watch programs, including safety education programs. The aim is to keep pushing until crime drastically reduces in the neighborhood. 
Another important group is the Clinton Hill Business Improvement District (BID). This group aims to improve the neighborhood's safety. However, the primary focus is on businesses. The group ensures local companies are safe and secure. 
The BID is an active group and is volunteer-run. It helps raise awareness about safety issues and develop programs to improve the neighborhood's security. 
The 77th Precinct is working hard to ensure Clinton Hill is safe. Clinton Hill is ranked 9 out of 227 best neighborhoods to raise a family. For the best neighborhoods to live in New York City, Clinton Hill ranks 9 out of 227. 
Clinton Hill is ranked 14 out of 227 for best neighborhoods for young professionals. 
How Can Residents Contribute To Clinton Hill Brooklyn Safety?
The police are doing the most to prevent and fight crimes in Clinton Hill, Brooklyn.                                                                                                                                                                                                                                                                                                          The crime rate in the neighborhood has reduced drastically. However, police officers aren't omnipresent. They also can't know what's happening everywhere. 
So, residents must play an active role in the neighborhood's safety. Get involved in your local community. Attend public safety meetings, join neighborhood watch programs, and support local organizations working to improve the neighborhood's security. 
Residents should also be vigilant and report suspicious movements around their property.   
Is Clinton Hill Brooklyn Safe To Walk At Night?
Clinton Hill is safe to walk at night. The neighborhood is generally safe and boasts a low violent crime rate compared to several neighborhoods in Brooklyn.
Pay attention to this advice. If you wish to take a stroll or walk at night, ensure someone accompanies you. If you're a female, ask your male friend to accompany you wherever you go. 
Clinton Hill is safe, but that doesn't mean crimes cannot take place. You must be extra security cautious and avoid going to places that may put you at risk. 
Is Clinton Hill, Brooklyn, An Expensive Neighborhood? 
Yes, Clinton Hill is an expensive neighborhood. However, there are so many things residents need to be excited about here. One is the median household income compared to the national average.
The median household income is $120,625, while the national average is $69,021. Reports indicate that families with children in this neighborhood are around 20%.
The median home value in Clinton Hill is $ 1,147,474, while the national average is $244,900. So, properties are expensive in this neighborhood, and prices keep increasing yearly.
The median rent is $ 2,369, compared to the national average of $1,163. So, you can see that the cost of renting a property in Clinton Hill is almost twice the national average. 
A Handy Tip: Clinton Hill gives you a dense urban feel. In addition, while 57% of residents are tenants, 43% are homeowners.
Renting different apartments in Clinton Hill, Brooklyn, as of September 2023, will cost you. 
Average Rental Prices In Clinton Hill, Brooklyn

Studio

$2100

1 Bed

$2850

2 Beds

$4,035

3 Beds

$4,500

4 Beds

$4,625
Average Home Sale Prices In Clinton Hill, Brooklyn

Studio

$1,200,00

1 Bed

$739,000

2 Beds

$ 1,195,00

3 Beds

$ 1,345,000

4 Beds

$  2,250,000
Clinton Hill is among the most gorgeous neighborhoods in Brooklyn. Everyone can attest to this. It boasts several historic mansions, apartment buildings, and townhouses.    
This neighborhood boasts a long and exciting history rooted in culture, art, and an ever-changing cityscape. It is also one of Brooklyn's most diverse and oldest neighborhoods, famous for its tree-lined streets, Victorian houses, and vibrant nightlife. 
This neighborhood is growing faster. Improvement in security of the neighborhood is another factor attracting people from different parts of the country, leading to high demand for properties. 
Unfortunately, while there is a high demand, supply is relatively low. And this is increasing the prices of homes in the neighborhood. 
Conclusion
 Is Clinton Hill Brooklyn safe? Yes, it's a safe neighborhood. The violent crime rate in Clinton Hill is relatively low. 
This neighborhood takes issues around security seriously. You will find various community programs designed to create security awareness and ways to improve the neighborhood's safety. 
Residents are also advised to be vigilant. Keep watch over your surroundings and report suspicious movements around your property. 
 So, if you plan to relocate to Clinton Hill, you have made a wise decision. The neighborhood is safe, though quite expensive. Houses cost a fortune to rent or buy here.