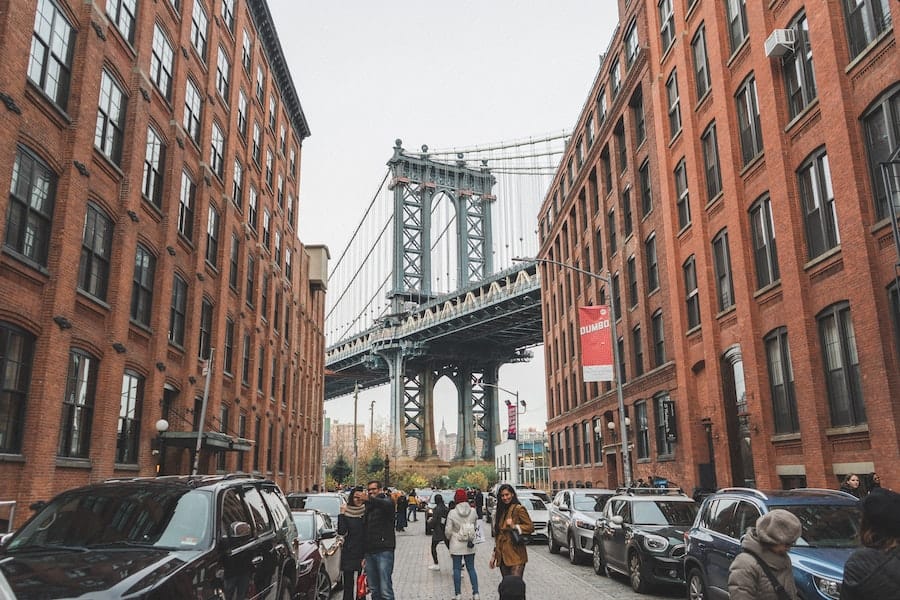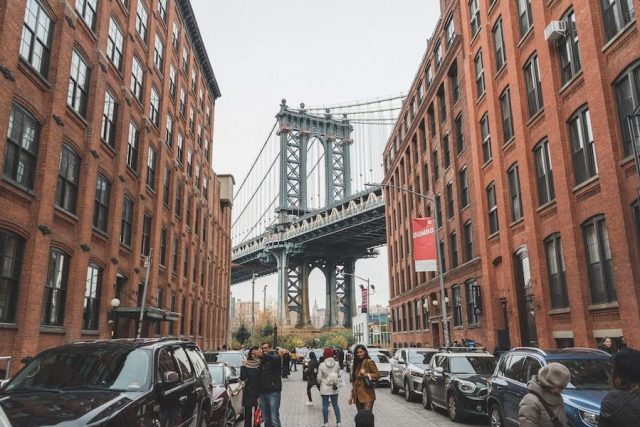 The worst neighborhoods in Brooklyn are places Brooklynites don't enjoy discussing about. Only individuals who can't afford homes in wealthy neighborhoods relocate there. And the poverty, and crime rates of these places are equally shocking. 
In this case, the worst neighborhoods are places popular for their low income, high poverty, and high crime rates. However, our focus won't be on the crime rate in these neighborhoods but on the standard of living. 
So, what places in Brooklyn are categorized as the worst places to live in? Keep reading!
Worst Neighborhoods In Brooklyn You Should Know
These neighborhoods are terrible places to raise a family or live as a single person. High poverty rate, unemployment, crime rates and other social issues. Check them out below.
1: Brownsville:
As far back as the late 20th century, Brownsville held the position of the neighborhood with the highest crime and poverty rates of any NYC neighborhood. Many of its residents are living in abject poverty.  
In 2021, Brownsville's population was 123,956, indicating how crowded the neighborhood is. Overpopulation and unemployment contribute to a high crime rate. So, it's no secret that this neighborhood is a crime hub. 
Brownsville's ethnic diversity makes it a special place for visitors despite its high crime rate. About 1.7% of its population comprises Asians; 20.9 are Hispanic, 65.9% are Blacks, and 2.8% are Whites. 
So, there is a large population of blacks in Brownsville, while the whites are the smallest in the neighborhood. 
Poverty in this neighborhood is rampant. Approximately 28.8% of its residents live in poverty, compared to 20% of New York City residents.  
Furthermore, the neighborhood's 2021 median household income was $40,620, about 44% lower than the citywide median household income of $72,150. 
Residents aged 25-44 earn approximately $32,484 in Brownsville, while those aged 45-64 earn a median salary of $37,488. Its high crime rate and poverty make it one of Brooklyn's worst neighborhoods to raise children. And the lousy access to daycare and fresh food isn't helping matters. 
A Handy Tip: Many New Yorkers don't have the ability to live a healthy and long life. For instance, a baby born to a family living in the Upper East Side may likely live 11 years longer than another baby born to a family residing in Brownsville.
2: Coney Island:
Coney Island is one of the worst neighborhoods in Brooklyn for obvious reasons. A once vibrant neighborhood popular for its amusement parks, Coney Island's status has declined over the years. 
This neighborhood moved from a family-friendly community to a shabby one. However, the beach retained its popularity and charm, while its famous amusement parks started deteriorating. 
The amusement parks couldn't make up for the losses incurred during the Great Depression, giving rise to their rapid decline.  
How terrible is the poverty rate in this neighborhood? In Coney Island, 24% of the residents live in poverty, compared with 20% of New York City residents. The community is also ethnically diverse as Brownsville.
A common way to describe Coney Island is a neighborhood with very few jobs, high poverty levels, and abandoned lots. 
The elementary school absenteeism rate in this neighborhood is higher than New York City's. Reports show that 7 out of 10 high school students in this neighborhood graduate in four years, which is lower than NYC's rate. 
This island's unemployment rate is worse than many neighborhoods. Reports show the unemployment rate is higher than in New York City's 9%. In addition, rent-burdened households pay a significant part of their income on rent. 
Reports indicate that some households pay over 30% of their income on rent, making it difficult to afford quality food, transportation, healthcare services, and clothing. 
A careful look at the number of rent-burdened residents shows why this neighborhood is one of the worst places to live. Over 55% of residents are rent-burdened. 
3: Bushwick:
While Brownsville is one of the largest black neighborhoods, Bushwick is popularly known as the neighborhood with the largest Latino community in Brooklyn. Latinos in this neighborhood include people from the Dominican Republic and Puerto Rico. 
Bushwick has been a rough neighborhood for a long period. The violence goes as far back as the 70s. One of the events that led to a massive riot was the 1977 blackout. The rioters caused damage to the neighborhood, with some visible till today.
Bushwick started turning a corner around the mid-2000s as the city began paying attention to the neighborhood. It was provided with much of the needed finances and has improved in several areas since then.
But there is still much work to do in this neighborhood. The poverty rate isn't encouraging, and several aspects of the community need proper attention. One of those areas is the unemployment rate. 
Reports show that about one in every six residents, age 16 years and above, is unemployed. Bushwick boasts the second-highest unemployment rate in Brooklyn, too. 
Many residents are struggling to pay their rents. Majority use about 30% of their monthly income to pay their rents. Reports also indicate that 30% of residents live below the federal poverty line.  
Bushwick boasts the fourth-highest percentage of adults yet to finish high school (42%). Additionally, only a quarter of adults, about 24%, have college degrees. 
A Handy Tip: There is a prevalence of limited English proficiency in Bushwick. Thus, residents in this neighborhood boast lower rates of high school and college education than Brooklyn or New York City averages. 
The educational attainment level is a major contributing factor to the region's high poverty rate. Reports show 30% of families are living below the federal poverty line. 
4: East New York:
East New York comprises a large population of blacks and Hispanics. However, the ethnic diversity isn't the major concern, but the poverty rate. The poverty rate in East New York is one of the contributing factors to the residents' poor health. 
Furthermore, East New York's distance from industrial zoning and the central business district have been among the factors crippling its development over the years.   
The crime rate in this neighborhood is also a major concern. It has been dealing with one of the highest crime rates in Brooklyn since the 1950s. East New York and Brownsville are popularly known as the borough's murder capital.
This neighborhood faces several social problems, making it even worse for raising kids. It has been battling social issues associated with poverty, ranging from crime to drug addiction. 
In education, one in four residents hasn't completed high school. Furthermore, one in five adults boasts a college degree. 
The average annual household income of residents in East New York is $62,894, while the median household income is $45,616 annually. Unfortunately, residents use 30% of their monthly gross income to pay their rent.
A Handy Tip:   Despite the significantly low infant mortality across New York City, East New York's mortality is higher than Brooklyn and citywide rates. And it is over seven times higher than the Upper East Side's rate. 
Brooklyn Vs Queens: The Ideal Borough For You
Do you want to know if living in Brooklyn is better than living in Queens or vice versa? You're not alone. Many visitors and even seasoned New Yorkers struggle to choose between these two boroughs. 
Why? Brooklyn and Queens aren't just culturally diverse. They are part of Long Island, feature several attractions, and are unique in many ways. 
Brooklyn has overtaken Manhattan as New York City's fastest-developing borough. The cost of homes in Manhattan isn't also helping it reclaim its position. Tons of people are now leaving Manhattan for Brooklyn in large numbers.
Queens is more culturally diverse than Brooklyn and has started experiencing similar development as Brooklyn. 
We compared both boroughs to help you make an informed decision. Read and make up your mind. 
1: The Residents: 
Before relocating to a new place, try to understand who your neighbors or fellow residents will be. Ask questions about residents you'll meet in the community. For instance, how do residents in Queens compare to Brooklyn? Here is something you need to know. 
Brooklyn has developed massively over the years. And even though it hasn't reached the level of Manhattan, the name "New Manhattan" is a declaration happening before our eyes.  
Brooklyn has earned the name 'New Manhattan" because of the rising cost of home prices in Manhattan, chasing millennials and young professionals away. But then, Brooklyn's home prices have started soaring in the last couple of years, though they're nowhere near home prices in Manhattan. 
The number of young people relocating to Brooklyn has transformed the borough into a hip and thriving community. Brooklyn also has the highest population of any borough. 
Unfortunately, those seeking a quieter neighborhood won't consider relocating to Brooklyn because of the population size. 
Queens will make a wise choice if you fancy a more suburban neighborhood vibe. From a geographical angle, Queens is the largest borough, though its population is smaller than Brooklyn's.
Queens is more diverse. It is the borough with the world's biggest population of foreign-born residents and one of the most diverse counties.
2: The Housing Cost:    
Whether you are moving to Brooklyn or Queens, you will eventually rent or buy an apartment. Shelter is very important. Without shelter, you cannot put any of your plans in motion. 
That said, the first thing to decide on is shelter. Find out how much your apartment of choice costs in each borough. For instance, a 650-square-foot apartment costs an average of $3500 monthly rent. How much will the same house cost in Queens?
In Queens, you'll spend far less to rent the same apartment. The average cost of renting a 710-square-foot in Queens is $2801. So, you can see that you'll save some money and rent an even bigger apartment. 
How much do homes cost in Brooklyn and Queens? It will cost more to purchase a home in Brooklyn than in Queens. The average home value in Brooklyn, NYC, is $960,000. The average home value in Queens is $702,000. The difference between the average values of homes in both boroughs is $258,000 ($960,000 – $702,000).
Verdict: Brooklyn is a wise choice for those who don't mind the noise. However, if you want to keep housing costs down and save some money, Queens should be your number one option.
3: The Views:
Brooklyn and Queens offer a unique view of Manhattan's soaring skyscrapers, though it depends on where you're viewing it from.
Unlike what many believe, you can have a decent view of the city without breaking the bank. Thus, if views are among your to-do list, securing an apartment in places like Williamsburg or Greenpoint will make a wise choice. 
You can also live in Queens and see the skyscrapers in Manhattan from where you live. In this case, you can consider moving to places like Astoria or Long Island City. 
4: The Food Scene
What describes Brooklyn's and Queens' food scenes? Here is a quick rundown. Let's begin with Brooklyn, as always!
Brooklyn is popular for its diverse dining scenes, including an ever-growing list of restaurants. Let's not even go deep into its open-air market, food trucks, and Smorgasbord. 
You'll love the cocktail bars and restaurants, though not as much as you would cherish Manhattan's. 
Now, how can you describe Queens' food scene? This borough has built a solid reputation over the years when it comes to food. It boasts an ethnically diverse population, so expect a wide variety of local cuisines.
The restaurants at Queens are exceptional. In terms of quality and international variety, they stand out. This borough will make a wise choice if you fancy living where you can grab authentic meals whenever you're starving.      
Are you looking for nightclubs that are as vibrant but not as busy as Manhattan's? Brooklyn and Queens will meet your needs. Both boroughs have night bars that aren't too crowded but lively. But then, when it comes to liveliness, Brooklyn edges Queens. 
5: The Attractions: 
In addition to the food, Brooklyn boasts several side attractions and things you can explore to have fun. Luna Park or Coney Island's beach are just a few places to visit to have fun. 
Brooklyn Botanic Garden is a must-visit if you want to interact and learn more about nature. And don't forget to include Prospect Park in your must-visit places. By the way, Prospect Park remains one of the best parks in the entire city. 
Queens will meet your needs whether you're seeking indoor or outdoor adventure. Unlike Brooklyn, Queens is more of a match for people seeking low-key adventure. 
You can visit the Moving Image or the Noguchi Museum. The Flushing Meadows Corona Park and Queens Botanic Garden are also great places to see if you wish to take your outdoor experience to another level. 
Home of the New York Mets, Citi Fields is one of the places you shouldn't miss. The list goes on and on. 
Finally, it's up to you to decide. Where do you want to relocate to? Is it Brooklyn or Queens?  
Making a decision that suits your lifestyle, plans, and budget is important. Consider your career and what kind of environment you would want your children to grow in. 
Remember, it's not about you alone. You'll have kids unless you don't plan to. But if you have plans to settle, several things should influence your decision. And these factors would include your preference and probably what you want for your family. 
Brooklyn has grown up a lot, earning the name "New Manhattan." Brooklyn and Manhattan used to be worlds apart in terms of development and several aspects except population size. But today, people can confidently call Brooklyn the "New Manhattan." 
 Brooklyn isn't as expensive as Manhattan, but that's why young families and professionals are relocating to Brooklyn, anyway. However, compared to Queens, Brooklyn is a bit more expensive. Housing costs in the neighborhood are rising fast, too. 
Your dream borough should suit your lifestyle. So, the question is, does Brooklyn or Queens meet those criteria? You need to figure out the answer. 
Conclusion
What are the worst neighborhoods in Brooklyn? The worst areas in the borough are places where poverty, unemployment, crime, infant mortality, and other things that characterize a deteriorating neighborhood exist. 
Most of these places have started picking up gradually in the last few decades, but the speed at which they're moving hasn't been great. For instance, Brownsville, Brooklyn, NYC, looks like a neighborhood deteriorating. 
The crime rate seems to be getting worse by the day despite the massive effort the government has put into crime fighting.