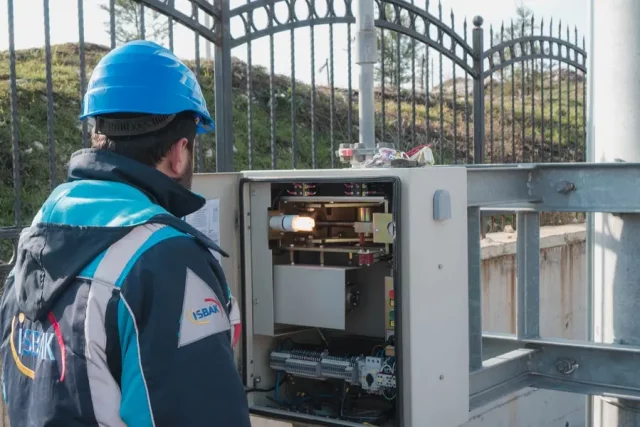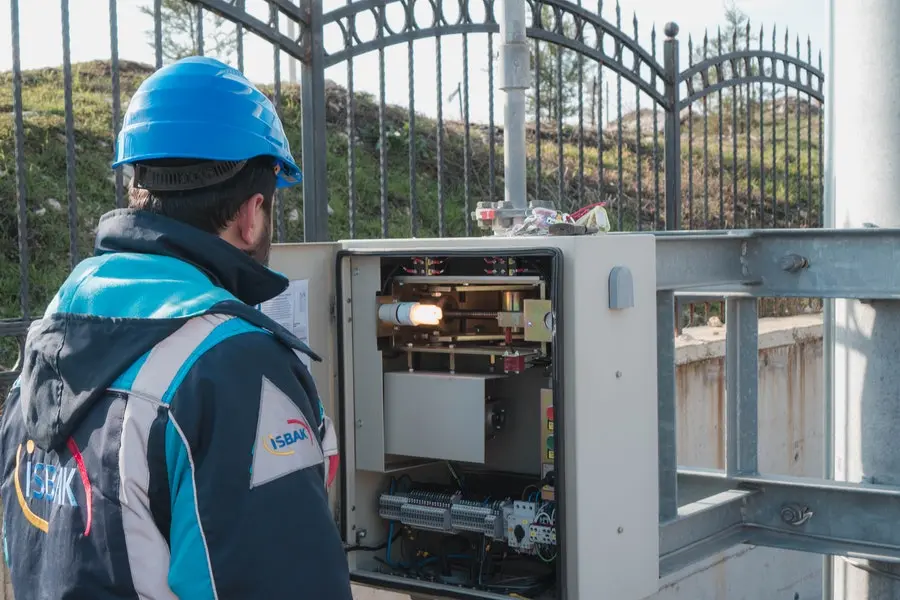 Industrial electricians take on specific tasks within the industry. They install, troubleshoot, and repair electrical equipment in certain facilities. This includes factories, mines, power plants, and processing plants. They install and repair manufacturing systems and large, complex machines or take on the installation and repair of lighting and security systems.
The electrician reports to the facility manager or maintenance supervisor and must serve as an apprentice before working in the field. What tasks do these individuals take on, where do they work, and what is the average industrial electrician salary?
What Does An Industrial Electrician Do?
Industrial electricians work on wiring, electrical controls, and equipment in industrial settings. They may be asked to test or troubleshoot electrical controls before repairing existing ones. At times, they may need to install new components. When doing so, they may read and interpret specifications or blueprints. In addition, they must remain knowledgeable about electrical code specifications for the locality. 
Where Do Industrial Electricians Work? 
Electrical firms often employ industrial electricians, as do steel producers. Parts manufacturers may have an electrician of this type on site. These individuals may work full time for an employer or choose to offer their services as independent contractors. The average industrial electrician works 40 hours per week, although they may need to work nights, weekends, and overtime. At times, the electrician will work alone, but they may serve as part of a team. This depends on the project. 
Working Conditions
The electricians often encounter noisy and dusty environments. They may need personal safety equipment to carry out the tasks, and they climb, crawl, or work in small spaces. The employer may ask that they be able to lift a minimum of 50 pounds before taking on a job. 
Industrial Electrician Training
To become an industrial electrician, a person must obtain a high school diploma. They then undertake an apprenticeship program in industrial electricity. Upon completion of the program, they earn their journeyman electrician license. This allows them to work alone, but they cannot train other people. However, most employers prefer that electricians continue their education and become master electricians. This requires two years of work experience and successful completion of the master electrician exam. 
Characteristics Needed in an Industrial Electrician
Industrial electricians must have strong communication skills. This allows them to share information with the facility manager or maintenance supervisor. Excellent communication skills are needed for safety reasons, as well. In addition, electricians working in this field need basic computer skills, and they must be able to operate different shop equipment. 
Industrial Electrician Salary
Zippia reports the average industrial electrician makes $28.17 per hour or $58,598 each year. Those in the lowest ten percent earn approximately $45,000 a year, while those in the top ten percent bring in $75,000 on average per year. Industrial electricians working in Hawaii, North Dakota, Vermont, Washington, and Minnesota earn the highest salaries of those working in the field in America. 
In addition, the industry in which the electrician works plays a role in their salary. Industrial electricians working in the technology, automotive, and manufacturing sectors earn the highest pay. An electrician working in the technology sector can easily make $62,875 each year. 
Electricians working for an employer may receive benefits above and beyond their salary. For instance, 82 percent of industrial electricians receive health insurance, while 75 percent have access to dental insurance. Vision insurance serves as a perk for 70 percent of industrial electricians today. 
Consider the above if you plan to pursue a career as an electrician. Many individuals find they enjoy working in this field, as they like working on manufacturing systems and machines. However, this is only one field an electrician may choose. There are many others to select from, making it easy for each electrician to find the work they enjoy.