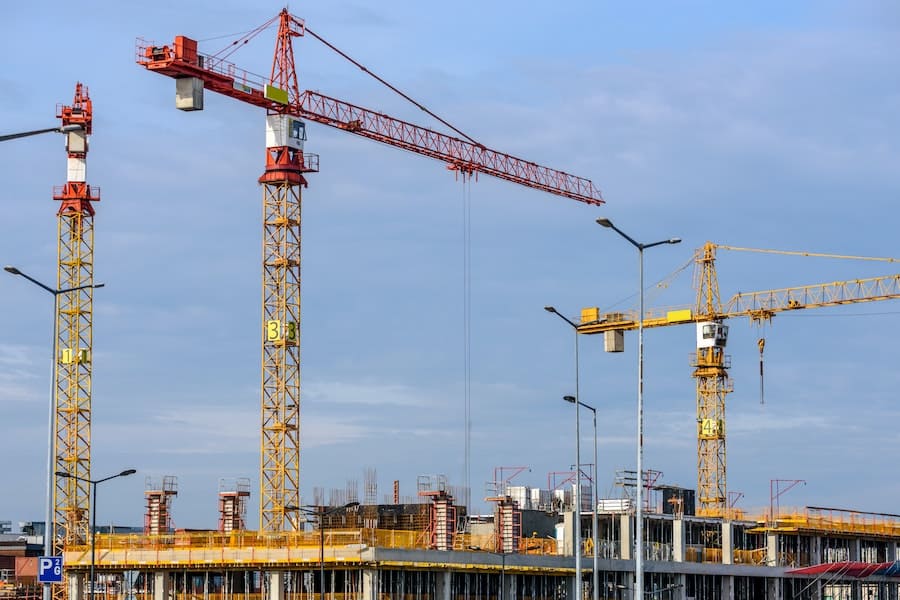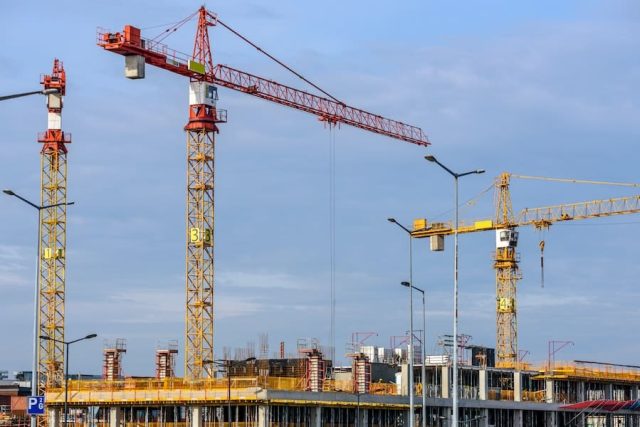 Starting a building project is a significant endeavor that needs careful planning and a dependable team to realize your vision. The choice of the ideal building company is at the core of this endeavor. It's critical to make wise decisions because there are many companies in the construction sector, all of which make lofty claims about their ability to achieve greatness. The skill and dedication of the construction business you hire will determine if your project is a success.
Therefore, it is crucial to consider several essential factors that will guide you toward making a wise decision. In this extensive guide, we go into the crucial elements that require your attention when choosing a construction business. 
Experience And Reputation
A construction company's credibility is built on two fundamental pillars: reputation and experience. The track record, clientele, and capacity for keeping commitments made by a business all contribute to its reputation. Reputable and well-established commercial builders are likely to have overcome obstacles, polished their abilities, and developed a wide network of pleased customers and business associates. Additionally, expertise fosters a thorough awareness of the nuances of building, enabling the business to foresee future problems, provide creative solutions, and execute projects deftly. By selecting a respected and competent construction company, you create the conditions for a construction journey marked by professionalism, dependability, and successful project outcomes.
Insurance And Licensing
The foundation of the operations of a reliable construction company is licensing and insurance. To ensure that the construction company complies with local laws and building norms, it is crucial to verify that it has the required licenses and permissions. Licensed contractors are more likely to successfully manage the complexity of building projects since they are familiar with legal regulations.
Verifying the company's insurance, including workers' compensation and general liability, is equally important. Both the construction business and the project owner are safeguarded against unforeseen catastrophes by adequate insurance. Insurance protection safeguards you from any monetary and legal obligations in the event of mishaps, property loss, or injuries on the job site.
Financial Stability
Selecting a financially sound construction company offers a host of benefits and reduces potential dangers. A financially stable organization is better able to withstand changes in the economy, the cost of materials, and unanticipated difficulties without endangering the progress of the project. Additionally, having sound finances enables a business to hire and keep qualified staff, make purchases of cutting-edge machinery, and buy premium supplies, all of which raise the caliber of the work produced. By choosing a financially sound construction business, you not only protect your project from any delays and interruptions but also lay the foundation for an effective and high-quality construction process.
Equipment And Technical Knowledge
The level of technical expertise a construction company possesses has a significant impact on the work that is produced. To evaluate the competency of the company's personnel, find information about the hiring and training procedures used. Workers who are aware and skilled are more likely to follow industry regulations and carry out their responsibilities precisely.
Additionally, a construction business with cutting-edge tools and machinery can have a big impact on how efficiently the job is completed. Processes can be streamlined, building time can be decreased, and overall quality can be improved.
Specialization In Your Project Type 
To achieve the required results, it is crucial to confirm that the construction business is knowledgeable about the particular project type you are working on. Every building project has its particular requirements, difficulties, and complexities. You benefit from their in-depth knowledge of the rules and best practices unique to your sector by choosing a construction company that specializes in projects like yours.
Their extensive experience and knowledge enable them to provide a finished product that perfectly embodies your vision while maximizing available resources and streamlining operations. 
Safety Practices
Every construction project must prioritize safety procedures to protect the health and safety of all parties involved. A construction company that places a high priority on safety fosters a sense of accountability and professionalism among its staff. The business reduces the possibility of mishaps, injuries, and property damage by following tight safety procedures and offering frequent training.
A safety-conscious construction company also inspires trust in project owners by displaying their dedication to upholding a safe and legal workplace. Safety procedures not only safeguard employees and the general public, but they also facilitate the project's efficient development by minimizing the possibility of delays brought on by mishaps or legal concerns. You can create a climate of trust and dependability by choosing a construction company that prioritizes safety, which will pave the way for a successful and incident-free building project.
Project Management Skills
A building project's smooth execution from start to finish is made possible by strong project management capabilities. A construction company with strong project management procedures has the planning abilities and foresight necessary to coordinate diverse jobs successfully. To keep all stakeholders informed and involved throughout the project's lifecycle, they build effective communication channels.
Effective scheduling, resource allocation, and budget control are all parts of efficient project management, which enables the business to proactively address possible issues and deviations from the plan. A well-designed project management system equips the building company to meet deadlines, prevent expensive overruns, and complete the project within the allocated budget. You set yourself up for a construction journey marked by openness, responsibility, and the timely completion of project milestones by committing your project to a construction company with strong project management capabilities.
Choosing the best construction company can have a big impact on how well your project turns out. By taking crucial elements into account, you can make sure that your decision is well-informed and well-considered.
Risks can be reduced and the likelihood of a successful construction project increased by taking the time to study and assess potential construction companies. Just keep in mind that choosing the best construction firm is not just about getting the lowest price; it's also about finding a partner who can provide high-quality work, fulfill deadlines, and effectively manage obstacles. A successful and rewarding building experience is built on choosing the proper construction company to work with.