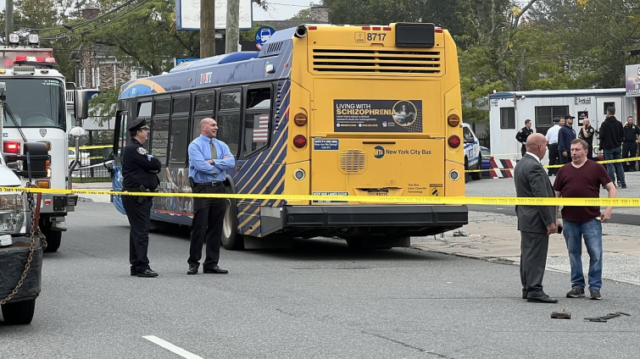 A teenager has been accused of murder in connection with a tragic stabbing incident that took place on an MTA bus in Staten Island on Friday.
According to reports, the suspect, who is 14 years old and has not been publicly identified by the police, has also been charged with manslaughter and criminal possession of a weapon. As of Saturday, the suspect remains in custody, as reported by a news outlet.
According to information provided by NYPD officials to the media, a witness aboard the bus observed a heated argument between the two teenage boys, who attended the same middle school.
The teens engaged in a confrontation involving gang signs, culminating in the suspect stabbing the victim in the chest.
The victim has been identified as Syles Ular. This tragic incident occurred just before 2:30 p.m. on Friday, near the intersection of Littlefield Avenue and Hylan Boulevard. Witnesses on the bus recounted that the victim was stabbed multiple times, possibly up to five.
Following the attack, Ular was rushed to Staten Island University Hospital South, sadly pronounced dead. After the stabbing, the suspect fled the scene, running approximately three blocks.
Fortunately, a retired police sergeant, who was in the vicinity, spotted and apprehended the suspect. The retired officer had been alerted to the situation by a bystander who reported witnessing the stabbing.
Source: Bnn.network