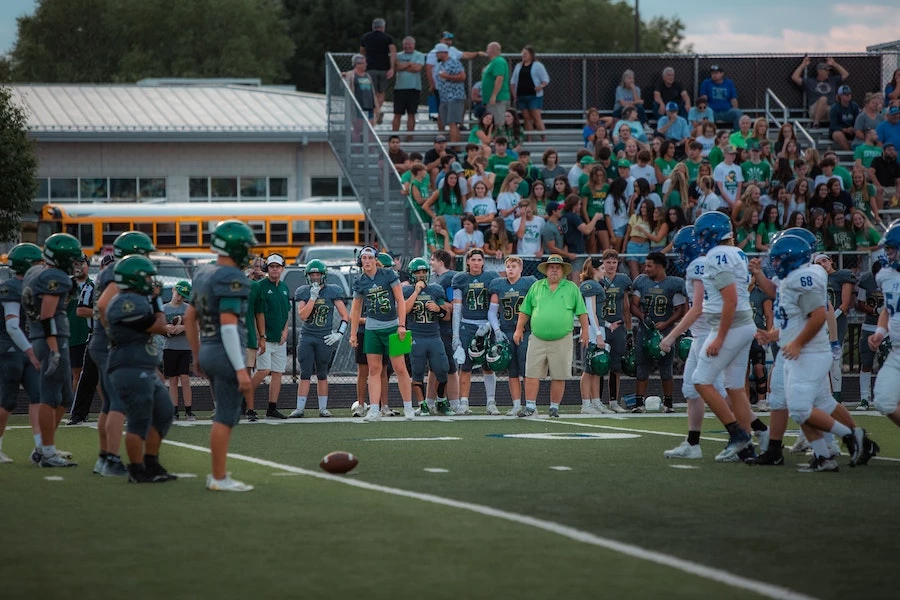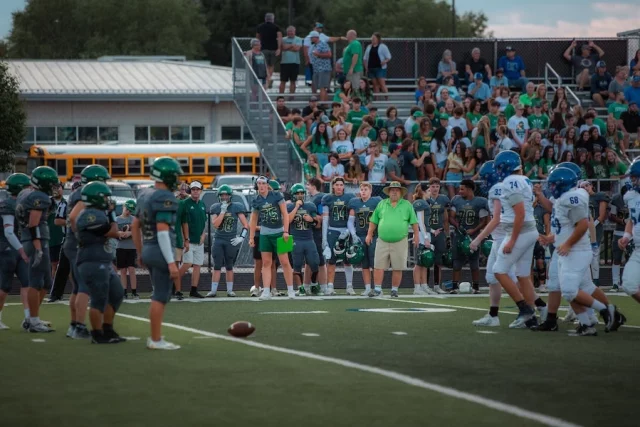 If you're someone who lives and breathes Fantasy Football news, and you love the game so much that you never want it to end, you might have toyed with the idea of a keeper league. Being in a keeper league has a lot of differences, and we talk about some of the things to know below, as well as the potential pros and cons of this approach to Fantasy Football. 
The Basics Of A Keeper League
A keeper league is one that creates an interesting dynamic, and it allows the participants to maintain a sense of continuity. As an owner, you're building a team over many seasons. You're always working on how to make your team better as you go forward in future seasons. For example, maybe you're eventually going to trade off a veteran player for a rising star if a team is competing for the playoffs. 
You're keeping not just the present but also the future in mind with a keeper league. 
These leagues work in many of the same ways as a normal league, except you're keeping a particular number of players from year-to-year. Every fantasy owner gets to choose the players they'll be able to keep, and teams will keep the same number of players as one another usually. 
In the first season, a draft goes as it would with any other in fantasy. Depending on the rules of your league, each team might keep anywhere from five to ten players. 
Other players and rookies are then available for the next draft. 
As well as holding onto players from year to year, when you participate in a keeper league, there might be rules for keeping a player based on things like player salary, tenure, or draft position. 
With player tenure, you can keep a player only for a certain number of seasons before he is then released into the free-agent pool, from which he can be redrafted. 
As an example of this, the league might have a rule that says that a team can keep up to a certain number of players, but no single player can be kept for more than four continuous seasons. 
The unique element of a keeper league is that you're building a long-term strategy. Team building is essential for success. 
You have to find that sense of balance between deciding which players are going to be vital to your team currently but also have a long-term value that will justify keeping them. 
Types Of Keeper Leagues
There is a range of types of keeper leagues. 
One is a no-cost keeper league. This is the simplest system, and each team gets a certain number of keeper spots, typically ranging between two and five, and they can keep who they want for the upcoming season. There's no penalty associated with keeper selection, so a team can keep high draft season picks as they want without a penalty for choosing the best players. 
The only real difference between this and a traditional redraft league is that you have to be especially focused on the startup draft for the league. 
Another method, which is the most popular, is the prior-year draft spot-keeper league. The keeper rule is linked to the draft spot from the previous year. 
Keeper vs. Dynasty League
A dynasty league lets GMs keep as many players as they want every season and at no cost. If you're in a dynasty league, this means you could theoretically keep a player for his entire career if that's what you want to do. 
A player leaves your roster only if you cut him, he retires, or you trade him. 
If you're involved in a keeper league, you're only drafting from rookies. Some leagues will make it so that you can draft un-rostered veterans, but this is somewhat rare. 
Most drafts for dynastic leagues are five rounds. It's a linear draft rather than a snake. The draft order, in most circumstances, is determined by reversing the order of the standings from the previous season. 
In dynasty, waivers usually occur either all year or for the majority of the year. The commissioner decides to determine when the calendar will be turned over to the next season. The ability to make changes to your roster year-round is why some people love dynasty so much—they can keep active in fantasy football all year long. 
The Pros And Cons Of Keeper Leagues 
If you're considering a keeper league, upsides include the following:
If you get a stud player and you're in a keeper league, you can hold onto them as long as you want. Of course, there's a flip side to this—if you have a bad player, then that's more problematic in a keeper league. 

If you want to stay active in the off-season, you'll have something to do when you're in a keeper league. You can do research and take your time to figure out who you want to keep. You might initiate conversations about trades, and you can keep up with the buzz to make sure you know what's happening with players and how this could potentially impact your roster. You're also going to be scouting rookies in the draft, of course. 

In a keeper league, young players are essential to putting together a great team. 

If you're family or close friends with the people in your league, you'll be able to connect with them all the time when you're in a keeper league. 
So what about the cons of a keeper league?
If you're a bad team, it's tough to get good if you can't get anyone to trade with you. The process of getting good new players can also be challenging. 
Overall a lot of people do find that a keeper league is a good balance for them between a redraft league, where you're starting over every season, and then a dynasty league, where you're keeping your whole team from season to season. You get to play the long-term strategy, but you're not as stuck in a keeper league as you are in a dynasty league.