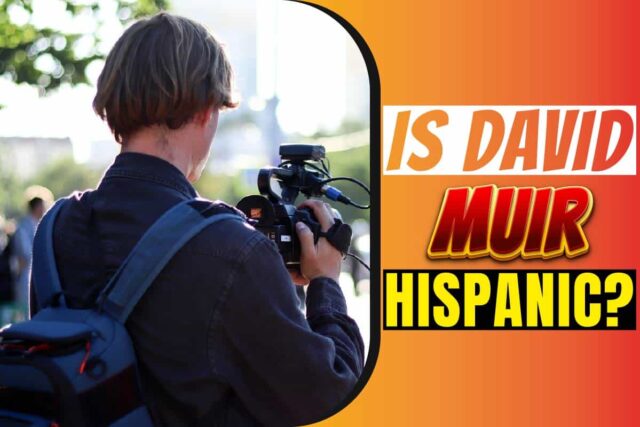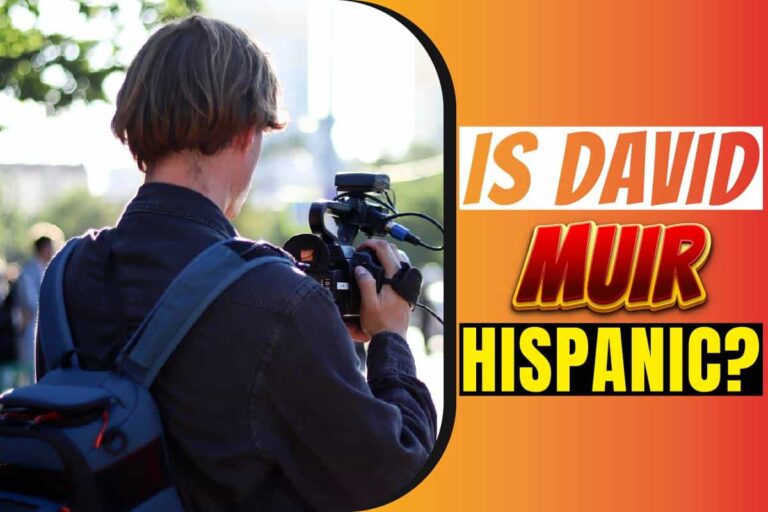 David Muir is a well-known journalist. He has been the recipient of multiple awards for his career at ABC World News Tonight. He also co-hosted for the channel's news magazine 20/20. 
Famous for making reports and interviews in Spanish, just like how he did with Pope Francis, the public has wondered whether or not he was Hispanic. So, is David Muir Hispanic?
The answer to this is no, David Muir doesn't have Hispanic heritage. Born in upstate New York, the famous journalist is American with Irish, Scottish, German, Italian, and English roots. 
He began learning Spanish in high school and later became fluent in college after studying for some time in Spain. Moreover, it was during his time at the University of Salamanca when he fell in love with the country's culture and language.
With that said, to learn more about the world-famous American journalist, continue reading below.
Is David Muir Hispanic: His Early Life
David Muir was born in New York. He grew up there along with one older and two step-siblings that were younger than him. Ever since he was young, he and his family often spent time watching the news every evening together. 
Because of this, he aspired to become a journalist and held high respect for renowned newscasters like Ron Curtis and Peter Jennings who were both his biggest journalism influences.
Because he felt so inspired, he sent Ron Curtis a letter to which the journalist responded kindly, giving David the motivation he needed to pursue the field. By May 1991, he enrolled in Ithaca College. 
It was during this time where he decided that he wanted to hone his Spanish skills. Although he learned it in high school, he wanted to master speaking the language fluently. Muir studied in Spain at the University of Salamanca for a Spanish semester in 1994.
According to Muir, the decision was made because he wanted a break from academics. It was his chance to explore a completely different environment as a form of experience. 
He thought that if he wanted to become a full-fledged journalist, then he should be able to quickly adapt and immerse himself in a completely new culture. All this experience explains how he can speak fluent Spanish.
His Later Career And Fame
David Muir eventually became highly reputable. He's one of the most successful journalists in the industry. However, just like any other famous personality, he had to overcome a lot of hurdles along the way. 
He started his career in journalism in New York under WTVH-TV. From 1994 to 2000 he became a newscaster. The Radio-Television News Directors Association awarded him with honors for reporting about the incidents that took place in Jerusalem, Israel, Tel Aviv, and Gaza Strip after Yitzhak Rabin, Israel's Prime Minister, was assassinated.
Aside from that, he was also nominated for the award Best Local News Anchors. Furthermore, The Associated Press commended him for the Best Television Interview and Best Enterprise Reporting.
After working in WTVH-TV, Muir then continued his career at WCVB television in Boston for 3 years starting in 2000 until 2003.  
During these years, he was given the Edward R. Murrow Award for his investigative reports. Even his work where he identified the path hijackers used when they attacked 9/11 received honors from the Associated Press and the National Headliner Award.
His fame skyrocketed as soon as he became part of ABC News by August of 2003. He became a news anchor for the overnight program Word News Now. He has also become a news anchor for America This Morning. In 2006, he frequently co-anchored for Primetime. The following year, June 2007, David Muir then became an anchor for World News Saturday.
Then came February 2012 and Muir became a regular weekend anchor for World News. The ratings steadily increased giving him the silent credit he deserved. The following year, he was promoted as a co-anchor with Elizabeth Vargas for ABC News' 20/20.
A few months later in late 2012, David Muir then became one of the leading correspondents for ABC in the 2012 US Presidential Election. His interview with Republican candidate Mitt Romney on economic issues and immigration policies of the US had dominated the headlines nationwide. 
Muir's 'Made in America' series was also nominated for the Emmy's and continues to be featured on his broadcast, and other television programs.
Another reason why a lot of people thought Muir was Hispanic – aside from his fluency in Spanish – was because he often had segments shown on Fusion. Fusion was co-founded by ABC and it was their way to make news accessible to the Hispanics and bridge the gap. 
However, although it was confirmed that David Muir was not Hispanic, he displayed a genuine fondness for the Spanish language, which explains why a lot of Hispanics are fond of him as well.
ABC News declared Muir as the successor of Dian Sawyer in 2014. He was made the managing director and anchor to the new channel. Three months later, he made his debut broadcast on September 1, 2014. 
By April 2015, his show became the most popular evening broadcast in the country, surpassing NBC's Nightly News for the first time in years. 
By 2021, David Muir became the lead anchor for news and special events coverage for ABC News, which was previously held by George Stephanopoulos, a GMA anchor from 2014 to 2020.
David Muir's Most Iconic Reports
David Muir was an incredibly skilled journalist, and his reports and works are all proof of that. Here are some of the most iconic reports he made in his whole career:
In September 2005, he reported on the humanitarian crisis in New Orleans up until the Hurricane Katrina strike. During this time, he was able to uncover the devastating conditions of the Charity hospital and Convention Center. Together with his photographer, they struggled through the flood to find and rescue patients who were trapped in the hospital.

October 2006, Muir conducted a report on the Hezbollah Israeli war from the Israeli-Lebanon border.

March 2007, he reported about the Hamas movement from Gaza Strip

October 2007, he was sent to Peru to cover the aftermath of the most disastrous earthquake of the country for more than 2 decades.

September 2008, after more than 2 decades since the Chernobyl incident, Muir returned to Ukraine to conduct a report.

April 2009, he together with Diane Sawyer of 20/20 reported about the alarming results of guns in America

January 2010 he covered the devastating 7.0-magnitude earthquake that left the children of Haiti orphaned and caused over 220,000 deaths. Ever since, Muir made multiple returns to Haiti to report on the attacks against women, including Port au Prince's emerging health crisis.

June 2011, when Egypt had a political revolution, Muir made his report from Tahir Square. He also did a report when a tsunami hit a nuclear power plant in Japan.

He also reported on the famine in Mogadishu, Somalia for Daily Beast to which he called 'Inside Somalia's Crippling Famine". He was the only journalist who reported on this issue. His bravery and dedication earned him his Edward R. Murrow Award.

He also took care of reports on the long hours of tragedy in Newtown whilst it happened.

January 2013, Muir was also brave enough to fly to Iran to report about the ongoing nuclear talks
Awards Received Over the Years
David Muir enjoyed multiple awards for his field excellence. For one, he was asked to make the introductory speech for three prestigious colleges – Ithaca College in 2011, Northeastern University in 2015, and the University of Wisconsin-Madison in 2018. 
There, he encouraged students to be the voice of those unheard. They should also promote their life advocacies. 
Muir also received two awards from his alma mater in 2015. He received an honorary degree as a Doctor of Letters. 
For his excellence in journalism, he was also given the Jessica Savitch Award of Distinction. On the day he delivered the keynote address for Northeastern University, he was also awarded the degree of Doctor of Media.
His Political Stand
What's exceptional about David Muir is that he is capable of moderate Republican and Democratic debates on ABC. Because of this, a lot of people wondered where he stands politically, to which he never clarifies. 
The decision to keep it confidential is in line with his chosen career in which he needed to be impartial and non-biased at all times.
Final Thoughts
Despite not being Hispanic, David Muir is living proof that you don't need to belong to a certain ethnicity to show genuine appreciation for them. In his case, he used his love for the Spanish language to help bridge the gap between Americans and Hispanics despite not having an ounce of Hispanic blood in him. 
Aside from this, he served as an inspiration to many aspiring journalists. He was devoted in his career and exhibited limitless compassion to every person he got involved with. His successful career as a journalist has shown everyone his dedication to providing only quality news to his audience.