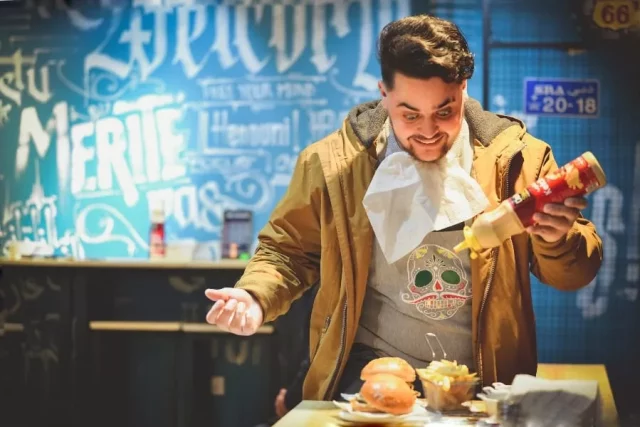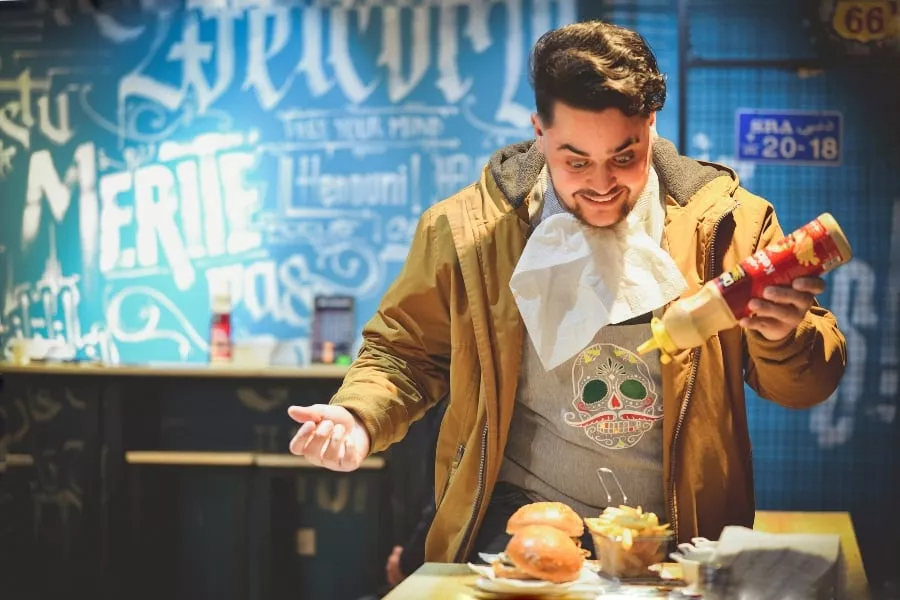 Brooklyn, New York, is known for its famous bridge, Coney Island, and the Brooklyn Bazaar at Greenpoint; but what may surprise you is that it is, on the quiet, home to some of the best eateries in the state.
Whether you're a resident, a tourist, or planning a day trip to this vibrant and dynamic location, here are the five best eateries that the area has to offer that are definitely worth going out of your way to visit.
Burrow
Tucked away on Jay Street, friendly service, intimate lunchtime dining, and delicious delicacies are what Burrow is all about. It's a true hidden gem: visit to sample the eatery's range of savory and sweet confections. Popular menu choices include the strawberry shortcake, tapas, and a selection of freshly baked quiches and pies.
Warm-wood restaurant chairs and tables add to the coziness, and food is available to carry out as well as eat in: be quick, though, Burrow has a growing army of loyal fans, and items tend to sell out fast! What really makes this establishment stand out is the subtlety and delicacy of its flavors: the highly skilled Japanese chef that creates the culinary masterpieces on offer makes the most of seasonal ingredients to craft a magical menu.
Testo
This Italian restaurant is nestled on Leonard Street and is rated as one of the best in the area. For the chefs here, authenticity is key, and they are passionate about creating the most authentic North Italian dishes possible.
All dishes are made using fresh ingredients, and even the pasta is made in-house; gluten-free pasta is also available on request. The dining room décor is charming and inviting, redolent of a vintage Italian eatery, with open brickwork on display and fairy lights festooning the space.
Testo's menu is exquisite. Guests can opt for, for example, Gnudi Toscani (spinach and ricotta dumplings in a butter and sage sauce), Taglioni al Pesce (thin cut pasta with fresh seafood served on a rich tomato sauce), or Bistecca di Manzo al Balsamico (striploin steak with balsamic reduction and caramelized onions, served with roast potatoes. Settling on a single dish could be one of the biggest challenges you face of the year.
Xifu Food
A small but perfectly formed hidden treasure, Xifu has a cult following for its authentic dumplings and beef noodle soup. Found in downtown Brooklyn, this eatery is tucked away in an area full of flashy, expensive restaurants: in comparison, it offers excellent value for money, is welcoming, and, most importantly, its food is superb.
Dishes change with the season, with Liang pi Mian, a cold noodle dish served in China in the warmer months, appearing on the menu in the summer. This concern to create both a menu and individual dishes that reflect Chinese cuisine is one of the key reasons that this eatery is finding so much favor: it may not look much from the outside, but taking the time to step inside and sample a couple of the options on offer could be a very good move. You might just discover your new favorite place to eat!
Xifu Food is well loved by the local community and offers authentic Chinese flavors with a distinctly modern twist using fresh, high-quality ingredients. Can't get a table? Take-out is available, too!
Palo Santo
You could easily visit the area and not notice the existence of this Latin American restaurant that's housed in a Brooklyn brownstone – but what a treat you'd miss! Palo Santo has a great atmosphere and a relaxed atmosphere and is the perfect place to savor a meal slowly with friends or loved ones, enjoying conversation and sipping wine.
The menu changes daily, so you'll always have the opportunity to sample a new delicious dish, no matter how often you visit. The food is influenced by Latin America and the Caribbean and incorporates seasonal, local ingredients, giving the menu a kick of the borough's flavors, too.
As an example of what you could enjoy for dinner, think Mushroom Quesadilla, followed by Whole Grilled Black Sea Bass served with green beans, kalamata olives, and radish, and rounded off with a mouth-watering, freshly prepared dessert.
Le Crocodile 
With its airy, high-ceilinged dining rooms, warm wooden floors, and exposed brickwork, Le Crocodile is a find, indeed. Enjoy dinner, brunch, or lunch here – private dining is offered, too, if you have a special event or celebration coming up.
For brunch, opt for seafood, select a work of art from the patisserie section, or order Waffles with Blueberries and Zabaglione or Eggs Royale with Smoked Salmon and Sauce Hollandaise. Standout main courses on the dinner menu include Duck Breast with Beets and Cherries, Ribeye Steak with Maitre'd Butter, Frites and Petite Salade, and Trout Almondine with String Beans and Marconas.
For Chef Partners Jake Leiber and Aidan O'Neal, the focus is on creating, preparing, and serving delicious French fare in a dining space inspired by some of their favorite eateries in Paris and New York and this welcoming restaurant surely easily stands up to those!