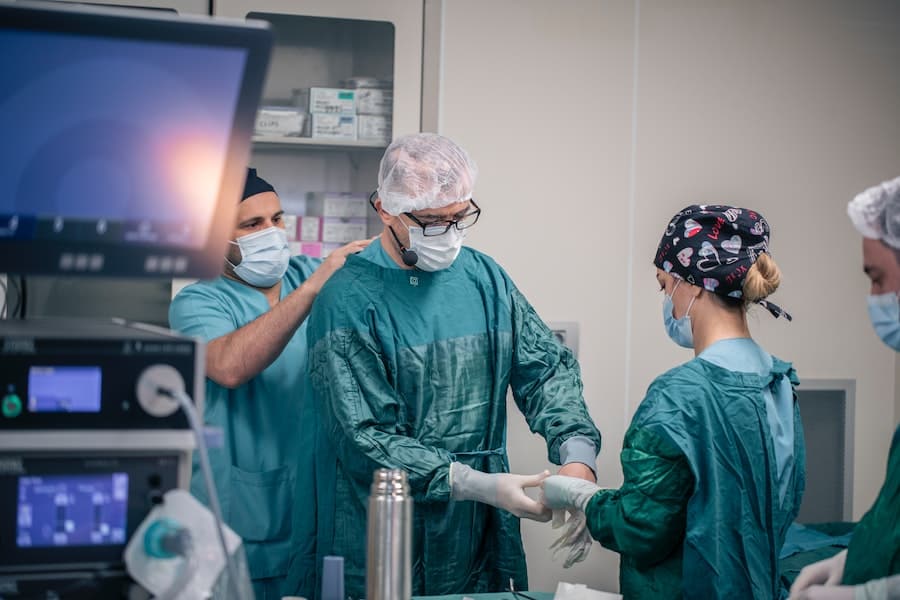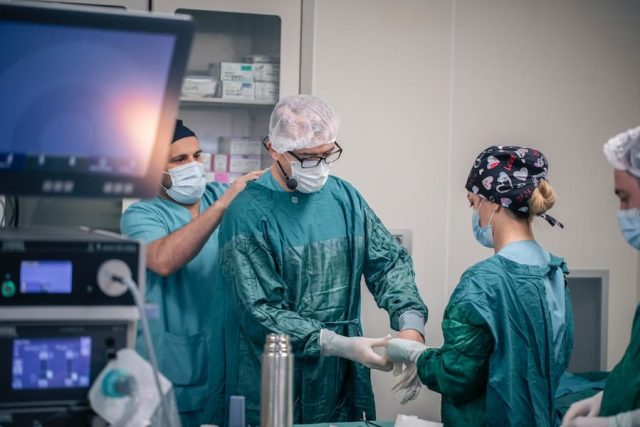 Welcome to this comprehensive guide, designed to help you navigate and enhance your nursing career. Whether you're a seasoned nurse seeking advancement, or a fledgling entrant to this noble profession, this guide is packed with practical advice, insider tips, and supportive resources. We'll explore the diverse pathways within the nursing field, discuss strategies for professional growth, and provide guidance on maintaining work-life balance in this demanding industry. Embarking on this journey, you are not just improving your career – you are also escalating your capacity to care for others and make a meaningful difference in their lives.
Understanding The Ladder: Career Progression In Nursing
One of the most important paths in nursing is career progression. Moving up the ladder can lead to more responsibility, higher pay, and greater autonomy in the workplace. It's essential to understand what each rung of the ladder entails – including certification requirements and job responsibilities – so you can make informed decisions about your own path.
At the entry level is a Licensed Practical Nurse (LPN), which requires a certificate or diploma from an accredited college. As an LPN, you may monitor vital signs, administer medications, provide basic treatments and therapies, and assist with medical procedures under the supervision of a registered nurse or physician. As you progress through your nursing career, you may take on additional duties such as case management and patient education, in accordance with your certification.
The next step is Registered Nurse (RN). This position requires an associate's degree from an accredited college or university in addition to passing the National Council Licensure Examination (NCLEX-RN). RNs are in charge of assessing, diagnosing, and treating patient health conditions. They also collaborate with other medical professionals to deliver comprehensive care and plan long-term treatments for their patients.
The highest level of nursing is Nurse Practitioner (NP). This position requires a graduate degree such as a master's or doctorate in nursing from a nationally accredited program. Nurse practitioners are responsible for diagnosing and managing acute illnesses, performing physical exams, ordering tests, prescribing medications, and providing counseling services. They also provide primary care to their patients and coordinate with other medical professionals to ensure comprehensive care is delivered.
Finding Recruitment And Educational Opportunities
Now that you understand the various career paths in nursing, it's time to explore opportunities for recruitment and continuing education. Professional organizations such as the American Nurses Association (ANA) offer a wealth of resources for nurses at all stages of their careers.
You can access job postings from across the U.S., find accredited educational programs, search for volunteer opportunities, and participate in networking events. Namely, the experts at MMA Nurse Recruitment say that meeting the NMC's minimum requirements will help you become a registered nurse in the United Kingdom. The hospital or care facility you're applying to might have additional requirements, so make sure to check before submitting your application.
These organizations often host recruitment days or career fairs, where you can meet with potential employers face-to-face. Additionally, many hospitals offer tuition assistance for nurses interested in furthering their education and advancing their careers.
Growing Your Nursing Career
Once you understand the structure of the nursing field, the next step is to grow your career. This can be done through continuing education, professional development courses, and challenging projects. It's important to stay abreast of new medical technologies and best practices to ensure you remain current in your profession.
Continuing education (CE) is an essential part of a nurse's growth plan. CE programs can help you learn new skills, gain knowledge about the latest trends and techniques in nursing, and stay certified. You may also pursue specialty certifications to enhance your career prospects and demonstrate a greater level of expertise.
Professional development courses provide another avenue for growth. These courses cover topics such as leadership, communication, time management, clinical decision-making, and patient safety. By taking advantage of these courses, you can strengthen your competencies and further your expertise.
Finally, challenging projects may also help you to grow in your nursing career. These should be closely supervised by a higher-level nurse or physician to ensure you get the most out of the experience. Projects may include working with innovative medical technologies, participating in research studies, or taking on more responsibility in the workplace. By doing so, you can strengthen your portfolio and demonstrate to employers that you are a reliable and competent nurse.
Maintaining Work-Life Harmony
Nursing is an incredibly demanding profession – even with all the rewards it brings. It's essential to practice self-care and maintain a healthy work-life balance to ensure you remain both physically and mentally healthy. 
Taking regular breaks throughout the day is an important part of maintaining harmony in your life. Taking short walks, meditating for a few minutes, or talking with family and friends can help relieve stress and refresh your perspective. Additionally, it's important to create boundaries between your professional and personal life. Setting limits on the amount of time you spend working can help to prevent burnout and maintain a healthy work-life balance.
It's also important to take care of your physical health. Eating a balanced diet, getting regular exercise, and getting enough sleep are essential for maintaining energy levels and overall well-being. It's also important to prioritize self-care and engage in activities that bring you joy and fulfillment. Whether it's indulging in crafts, exploring your artistic side through painting, or immersing yourself in the great outdoors – discover pursuits that foster a sense of connection with both yourself and the world.
Navigating Challenges And Setbacks In Your Nursing Career
No matter how hard you work, it's inevitable that there will be times when you face challenges and setbacks in your nursing career. When this happens, it can be easy to become overwhelmed or discouraged. It's important to remember that these moments are natural parts of the journey. Rather than giving up, use these opportunities as learning experiences – both for yourself and others. 
When faced with challenges, it's helpful to find support. This could be in the form of mentorship from a senior nurse or physician in your workplace, or from colleagues who may have encountered similar circumstances and can help guide you through them. It's also important to remember that mistakes happen – the key is to learn from them and move forward. 
The nursing profession is a rewarding journey that demands commitment, constant learning, and resilience. From understanding the many career paths available to seeking recruitment opportunities, expanding your skills through continuing education, and navigating the inevitable challenges and setbacks, every step contributes to your professional growth and personal fulfillment. Remember to prioritize work-life harmony, as this is essential for your overall well-being. Equally important is the courage to view challenges as learning opportunities and the wisdom to seek support when needed. Whether you're just starting your journey or poised to take your career to the next level, embrace every experience as an integral part of your growth as a nursing professional. Remember, every nurse – no matter how experienced – was once a beginner. Embrace the journey, learn from each experience, and aim to make a difference in the lives of those you serve.