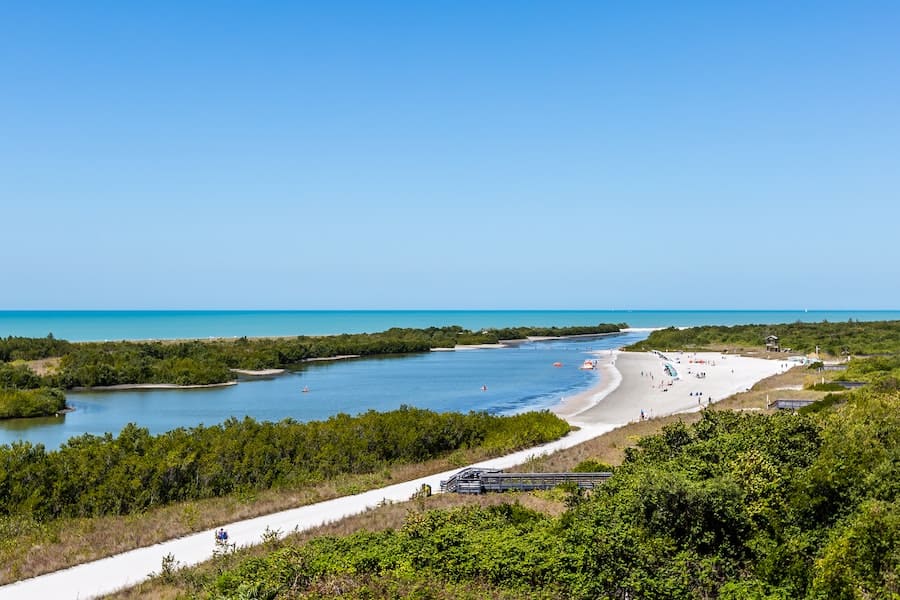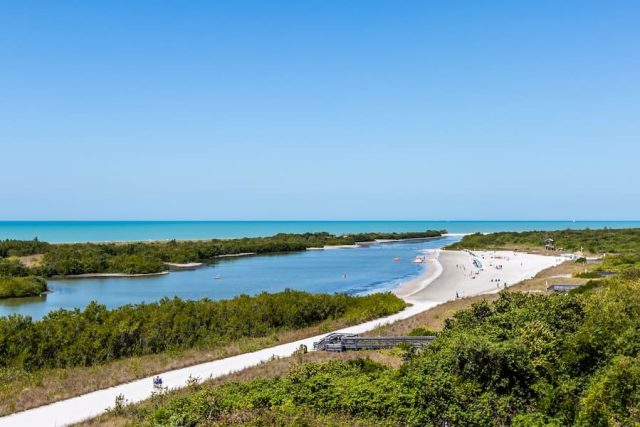 Florida boasts over 40 terrestrial ecosystems, ranging from tiny islands of rocklands and hammocks to diverse dry prairies, scrubs, sandhills, floodplain forests, and flatwoods. Despite having a little alteration in elevation, a few feet's difference on the Florida peninsula can result in huge landscape variations.
For example, within flatwoods, almost imperceptible elevation drops create a mosaic of dome swamps, depression marshes, and wet prairies. In the Panhandle, where steep ravine and high bluffs systems flank the popular Apalachicola River, and its attributes, the topography changes more drastically.
Aside from the great landscape and amazing plants, Florida is also popular for its unique animal species. Florida residents are fortunate to live in an area where Mother Nature offers it all. From seashells and wildlife to sea turtle nesting and splendid aquatic life.
While Florida seems to provide everything that Mother Nature offers, it has some negatives worth keeping an eye on when compared to the rest of the South of the US. Florida is also popular for hurricanes and natural disasters.
Residents who're familiar with these natural disasters have comprehensive insurance coverages that help them recover from property losses and damages when they occur. And to pull enough money back from their insurance companies, they usually partner with top-rated companies such as Fraser Adjusters.
That's how they survive in Florida. Let's take a look at what nature brings to Florida and not the rest of the South of the US. Read on to learn why Florida is unique.
The Florida Everglades
The Florida Everglades separates it from the rest of the South of the US. That's why it's impossible to discuss the state's natural wonders without mentioning the Everglades, the huge "Grass River" that occupies much of the southwest and south of Florida.
A chosen World Heritage Site, the Florida Everglades is a true one-off exploration into epic wildlife and peaceful, timeless landscapes. The adventure usually includes a vast array of experiences and excursions, from tram tours to airboat rides.
Splendid Aquatic Life
The natural wonders that make Florida unique aren't confined to the land only. Also, the waters are an equal and perfect recreation and sightseeing source. All along the Gulf Coast, dolphin watch cruises are available, notably in:
Key West

Daytona Beach

Naples and Destin

Panama City Beach

St. Pete Beach
Tourists can also swim with manatees in their habitat in North Tampa's Crystal River. North Tampa is home to numerous natural wonders and is the perfect destination for snorkeling and kayaking in Florida.
Beautiful Beaches
Across the south of the US, you'll only find some of the most beautiful beaches in Florida. Also, it has miles of soft sand and crystal-clear waters. Each Florida's natural beach has its own unique vibe. Whether you want the bustle and hustle of South Beach or a more secluded and quiet destination for an escape like Bill Baggs Cape Florida State Park or Lido Key, you'll find a perfect match.
For those who prefer to avoid the water, multiple of the Sunshine State's beaches provide perfect shopping and dining options. There's no better way to enjoy a vacation in Florida than by lounging by the sea and the sun.
Theme Parks Galore
Unlike other parts of the south of the US, Florida is vastly considered the premier destination for vacations. It boasts ten major theme parks and numerous smaller attractions scattered across Florida. Each theme park provides visitors and residents with unforgettable adventures and activities for all ages. Some of the most popular parks in Florida include:
Bill Baggs Cape State Park

John Pennekamp Coral Reef State Park

Oleta River State Park
Florida's coastline has mangrove swamps, seagrass beds, estuaries, and coral reefs, as well as inland freshwater rivers, springs and streams, and lakes. Another important thing in Florida worth mentioning is the attractive climate, especially in the northern parts.
That's why it's popularly known as the "Sunshine State." While hurricanes are the biggest threat, navigating through the disaster is easier as long as you've got a top-rated insurance adjuster company on your side, like Fraser Adjusters.