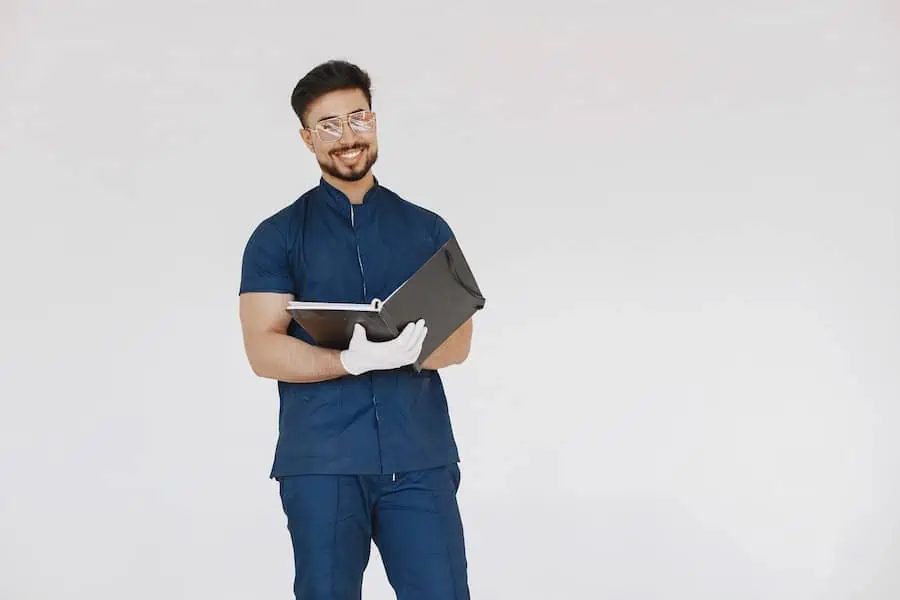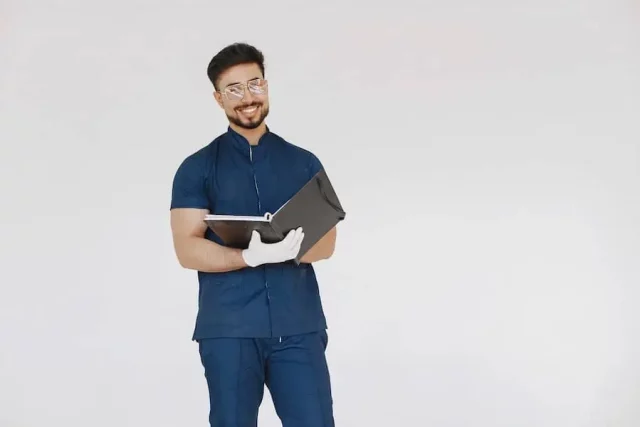 Are you curious about how to become a travel nurse? Travel nursing is an increasingly popular way to explore the country, use your skills, and build your resume while making great pay. You can work in some of the most prestigious hospitals and clinics around the world, as well as experience different cultures and ways of life. 
But becoming a travel nurse isn't always easy or straightforward. This guide will show you each step on how to become a successful travel nurse so that you have all the information you need before taking the leap. So let's get started!
Understand The Basics Of Travel Nursing
If you've ever wanted to travel the country while still pursuing your passion as a healthcare professional, travel nursing might be the perfect career choice for you. As a travel nurse, you'll have the opportunity to work in a variety of healthcare settings and locations, from rural hospitals to urban centers. 
Not only will you gain valuable nursing experience, but you'll also get to experience different cultures and ways of life along the way. However, there are some important things to consider before embarking on this exciting career path. From licensing requirements to finding housing in a new city, understanding the basics of travel nursing is essential to ensuring a smooth and successful experience.
Benefits of travel nursing
Have you ever considered becoming a travel nurse? If you're a registered nurse looking to expand your horizons, then travel nursing may be the right fit for you. Imagine exploring new cities, meeting new people, and gaining valuable experience all while doing what you love. Not only does travel nursing offer opportunities for adventure and personal growth, but it also provides financial benefits such as higher salaries and housing allowances. 
Additionally, travel nurses often receive excellent benefits packages and flexible schedules. You'll have the chance to work in various healthcare settings, from large hospitals to small clinics, and sharpen your clinical skills. With travel nursing, the possibilities are endless.
Requirements for becoming a travel nurse 
If you've got an insatiable desire for adventure and a love of helping others, becoming a travel nurse could be an excellent career path for you. But how does one become a travel nurse? First of all, you'll need to have a nursing degree and gain some experience working as a Registered Nurse. You'll also need to be licensed to practice in each state you'll be working in. 
Most travel nurse agencies require at least one to two years of experience in a specialized area of nursing. Additionally, you'll need to have robust communication skills, adaptability, and a willingness to work in new environments. If you've got what it takes, a career as a travel nurse can be an exciting and rewarding way to see new places, meet new people, and make a real difference in the lives of patients.
Research Potential Agencies 
Conducting research on potential agencies is an important step toward achieving any business goals. Whether you're looking for marketing services, sales support, or any other kind of support, it's crucial to find the right agency that suits your needs. The research process can be time-consuming, but the rewards are well worth the effort. With the right agency, you can establish a successful partnership that can lead to a more efficient and profitable business. By examining what each agency has to offer, you'll be able to make an informed decision that can help drive your company's success. The right nursing agency can help you get good travel nurse assignments.
Factors to consider when choosing an agency 
Choosing an agency can be a daunting task, but taking the time to consider the factors that are most important to your needs can ensure a successful partnership. Firstly, consider the agency's track record and expertise in the industry. Do they have experience working with businesses in similar industries? 
Secondly, consider the agency's communication style and responsiveness. Will they provide regular updates and be available to answer questions? Lastly, consider the agency's pricing model and the value it can bring to your business. Don't be tempted to choose the cheapest option without considering the value you could be receiving.
Resources to help you find the right agency 
Finding the right agency to help you with your business needs can be a daunting task, but with the help of the right resources, it can be a breeze. Whether you're looking for marketing, design, or development support, there are numerous online directories and platforms that can help you narrow down your search. 
Websites such as Clutch, UpCity, and G2 Crowd offer user reviews and ratings to help you find the most reliable and trustworthy agencies. Additionally, industry-specific publications and associations like AdWeek, the American Marketing Association, and the Association of Independent Creative Editors offer valuable information and resources for finding the right agency for your needs.
Gather Required Documents And Certification 
Now, this can be a daunting task, but it is essential when conducting official business and fulfilling specific requirements. Whether you're submitting an important application, undergoing background checks, or applying for a new job, having all the necessary paperwork in order is crucial to the success of the process. 
A variety of documents may be required, including identification, proof of residency, academic transcripts, and certification of qualifications. Also, travel nursing contracts may require additional documents such as your Work Visa and Health Insurance Card. Ensuring that each document is up-to-date, accurate, and complete is vital to avoiding delays and potential complications down the line. 
Apply For Opportunities With Agencies 
Have you been searching for new job opportunities? Look no further than agencies! With a variety of positions available in a multitude of industries, there is sure to be an opportunity that aligns with your skillset and interests. 
Applying for these roles through agencies not only provides you with access to exclusive job listings but also allows you to work with recruitment experts who can advise you on the best career options. Whether you're looking for a short-term contract or a full-time position, agencies can help you take the next step toward advancing your career.
Take Specialty Courses And Earn Certifications 
Are you looking to take your career to the next level? Consider taking specialty courses and earning certifications in your field. These additional qualifications not only enhance your knowledge and skills but also signal to employers that you are dedicated to professional development. 
From project management to social media marketing, there are an array of courses and certifications available to help you stand out in your industry. Plus, the process of learning something new can be a fun and rewarding experience that will leave you feeling accomplished and confident.
Becoming a travel nurse can be an incredibly rewarding career and the perfect way to explore exciting new spots around the world. By understanding the basics of travel nursing, researching potential agencies, gathering all necessary documents and certifications, applying for opportunities with those agencies, taking specialty courses and earning certifications, and getting packing for your first adventure of many – you'll be well on your way to becoming a certified travel nurse in no time! Many people have already experienced the joys of finding success as a travel nurse and the possibilities that come with it. Thanks for reading!