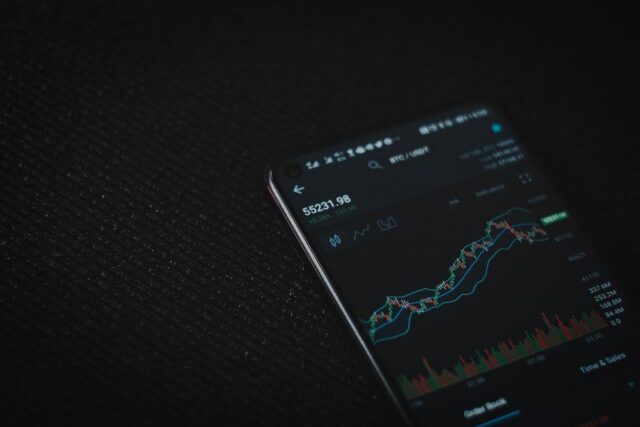 In the dynamic world of finance, it is crucial for investors, traders, and businessmen to stay updated with market values and data. One valuable tool in this regard is the live Sensex, which displays the performance of top companies listed on the Bombay Stock Exchange (BSE), serving as an indicator of the Indian stock market and related tools. Accessing accurate information about the live Sensex not only enhances knowledge but also empowers individuals to make well-informed investment decisions. Let's explore effective methods for checking the live Sensex and understand its significance for the market:
Financial news websites: You can stay updated on market values, including live Sensex, by visiting financial news websites. These websites provide real-time updates and accurate data, along with investment charts. You can access them through computers or mobile phones at any time for quick and convenient information.
Mobile applications: For individuals seeking a convenient way to access information regarding market data and live Sensex, there are numerous mobile applications designed specifically for receiving news about finances, investments and trades. These apps provide updates on trading activities and can be customized to send alerts, keeping you connected to the latest market developments.
Television channels: Television channels such as CNBC TV, ET Now, and NDTV Profit provide real-time market updates, including live Sensex, throughout the day. Tuning into these channels can help you stay informed and gain valuable insights and expert analysis on market trends.
Stock market portals: Stock market portals, such as the official websites of stock exchanges like the Bombay Stock Exchange (BSE) and the National Stock Exchange (NSE), are reliable sources for live market data and real-time stock news updates. These portals offer real-time information on the Sensex and other significant investment details.
Stock brokerage platforms: If you have any trading or demat account with a stock brokerage, then you can get real-time market data of their trading platforms, including live Sensex updates. By logging into your trading account, you will be granted an access to these platforms, where you can monitor your performance according to the market values.
Widgets: You can also access to live Sensex updates by installing widgets on your systems. These widgets can be customized easily to display the information on your own as per your investment strategy to always stay updated with the latest trends.
Conclusion:
Checking the live Sensex is very important for any investor or trader to look up their performance in the market and to compete with others. The S&P BSE midcap comprises of some medium sized companies that display the growth potential. You can monitor them and it can offer you the opportunity to diversify your portfolio. 
Therefore, checking live Sensex is an important practice for anyone who is directly involved in the financial business. To get the full knowledge about the market, you should track each detail about the Sensex to ensure that you are well prepared to navigate the current financial world.