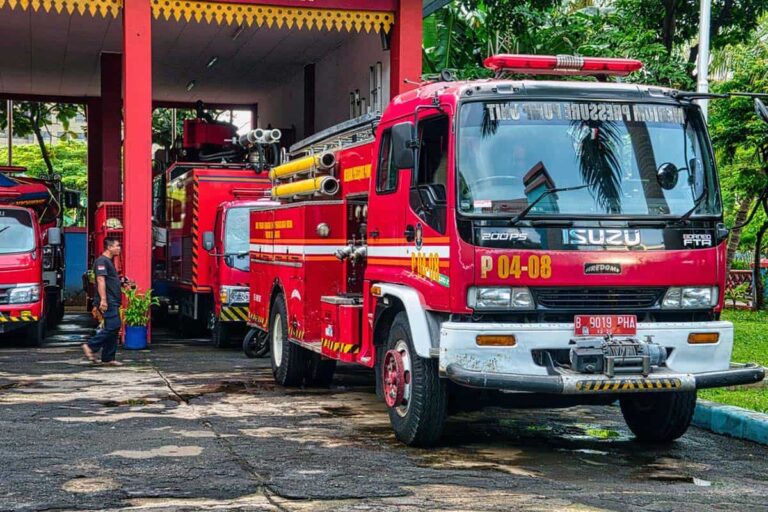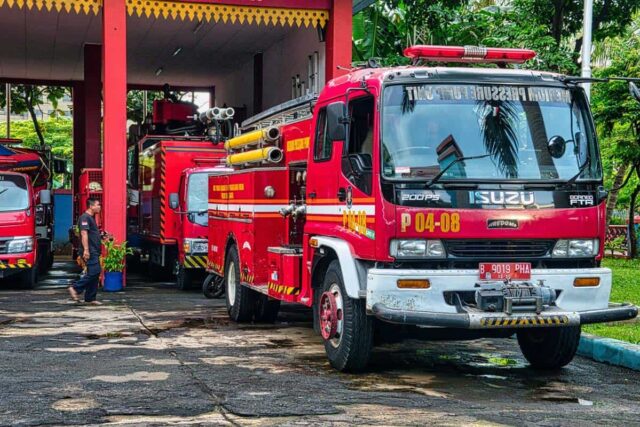 Have you ever wondered and asked how much does a fire truck cost? Fire outbreaks result in losses running into a fortune. More than a dozen civilians also lose their lives to fire outbreaks each year.
As the National Fire Protection Association (NFPA) puts it, fire departments across the United States of America respond to more than 350,000 home structure fires annually.
What about the loss of lives? The report also states that over 2,500 civil deaths and 12,300 injuries are recorded yearly from fire outbreaks.
Now think about a world without fire trucks. Can you gauge the gravity of the damages that would be recorded each year? The figure would have been overwhelming.
However, not every day you would meet people talk about buying a fire truck, but they could talk about buying a brand new car. Why? It's because of the cost of owning one.
So, this brings us to the question:
What is the cost of a fire truck? 
First off, keep in mind that fire trucks aren't cheap. A fire truck could be more expensive than a host of fancy cars.  
According to the latest reports, a fire engine could cost you as much as $300,000 to $500,000. The type of accessories included in the machine could also determine the cost price of a fire truck.  
The ladder truck costs much higher than a basic fire engine. It could cost between $700,000 and above. 
New and highly sophisticated trucks are also springing up. Therefore, it's just a matter of time before we start getting fire trucks that cost over $2 million. 
Fire Apparatus Present In Fire Trucks
Fire trucks boast various fire apparatus. Therefore, it would help to know a thing or two about them before making a move to acquire a fire truck for your department.
The apparatus your department requires could be a single type. But this would eventually change as your needs grow.
Here are the various fire apparatus for a fire truck.
Water tenders and foam tankers:
According to the National Fire Protection Association (NFPA), water tenders refer to vehicles designed to pick up, store, transport, and deliver water at fire scenes for other special equipment or vehicles to utilize.
The primary duty of the water tender is moving water to any fire location. It doesn't come fitted with a pump.
Note – Extreme caution is advised when operating the water tanker, owing to its design. This fire apparatus can roll over someone if care is not taken.
On the other hand, foam tanker's job is to transport foam.
Aerial Fire Apparatus:
As the name suggests, the aerial fire apparatus is a vehicle that comes mounted with apparatus to aid firefighting and rescue operations at positions above ground level.
The aerial fire apparatus is a bit more expensive than the pumper or squint but boasts excellent functionality that you can't enjoy with other apparatus.
This fire apparatus has a water tower or elevating platform and an aerial ladder. It's a fantastic apparatus in the hands of firefighters.
Pumper fire apparatus:
The pumper is another popular fire apparatus you would come across. As a firefighter, you would need the fire apparatus to fight fires, whether structural or associated.
The NFPA refers to the pumper as a fire apparatus with a permanently mounted pump, with a 750gpm capacity, a hose body, and a water tank.
Note – A pumper must meet specific criteria to be considered ideal to use by NFPA. The enclosed whether compartmentation must be a minimum of 40 cubic feet.
Quint fire apparatus:
Cost-wise, the quint fire apparatus is pocket-friendly for small-sized fire departments that have limited resources. One more thing that makes this fire apparatus lovable is that it serves diverse purposes. These include a water tank, hose bed, fire pump, aerial, and ground ladder.
According to the NFPA, a quint must have at least a 40 cubic feet space for storage purposes, while the water tank should be a 300-gallon capacity for the fire apparatus to be called a quint.
Another thing that sets the quint apart is that a small team of firefighters can operate it.
How Fire Truck Works
Fire engines do not only transport firefighters to scenes where there's a fire outbreak. They also transport water tanks, ladders, hoses, and other tools that the firefighter might need to combat the fire outbreak effectively.
Below are the ways fire truck works.
Water tanks and pumps:
There are diverse players in the fire truck manufacturing market. Examples include E-One, Piercing, and others.
These companies produce fire engines and pump tankers that store and transport water in a tank to various destinations where there's a fire outbreak.
When the fire is massive, these machines can pull water from other sources, such as pools, lakes, and even fire hydrants.
In some units, you will find the pump at the cab's back. It's the impeller's job, a massive tool, to pull water from the tank situated behind it.
Firefighters control the water tank in three different ways. The pump operator can easily dictate the amount of water that will come out via each waterline.
Here are the three ways firefighters can control the water tank when combating a fire.
Step #1: Engaging the pump:
First off, the pump operator needs to engage the pump, and this is done from within the cab.
Step#2: Direct water from the tank:
At this stage, the pump operator has to direct water via the hose lines that personnel working to put off the fire have pulled off the fire truck.
The pump operator needs to ensure the water being released from the tank is directed through the right output valves.
Step#3: Keep an eye on water levels and pressure:
The pump operator has to monitor water pressure and levels to ensure the appropriate pressure and water volume is directed through each of the hoses already pulled out from the truck.
Note – Fire truck tanks have water storage capacity between 500 to 3000 gallons. But this would depend on whether it's a pumper tank or a pumper.
Hose lines and nozzles:
Without the hose lines and nozzles, combating fires would have been a more demanding job for firefighters. The hose lines come in various sizes and they are used based on the nature of the fire.
The booster hose line is the tinniest in size and used when combating smaller fires. The hose line is attached to diverse points on a fire truck to help channel water at the appropriate pressure and volume to combat fires.
Note – Hose lines come in various sizes and lengths. These range from 1 – 5 diameters, while length ranges from 200 to 1000 feet. And they can expel between 95 to 1500 gallons of water per minute, depending on the type of hose that you're using.
Other Tools You May Find In A Fire Truck
Firefighters have one of the most tedious, dangerous, and challenging jobs on the planet. One can get severely injured at any point in time or lose his or her life.
Furthermore, firefighter's primary duty is saving lives. And as such, they do not only combat fire alone. You will find these professionals embark on search and rescue missions, highway accidents, and other duties besides firefighting.
So, there might be a need to have these tools present in the fire trucks.
Bolt cutter
Gated Y adapters
Foam indicators
Nozzles
Halligan bars
Barrel strainers
Axes
Salvage covers
Ventilator fans
Ladders
Foam inductors
Hydrant wrenches
Spanners
Conclusion
Ladder trucks cost way more than a fire engine, with the former boasting a longer lifespan. The ladder truck can last for over 15 years, while the fire engine can only last for 10 years.
So, you can see the exact reason why the ladder truck is relatively more expensive. But these incredible machines have saved a lot of lives and properties worth billions of dollars from destruction, so they deserve such a hefty price tag.
You May Like These Articles As Well:
Can I Switch State Farm Agents?
What Does Wal-Mart Neighborhood Market Sell? Information From A Consumer