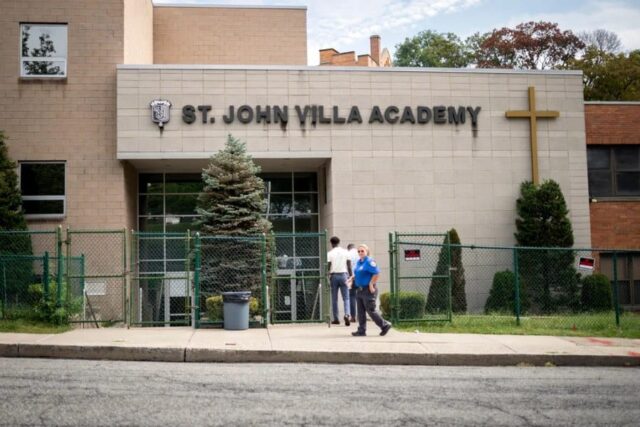 On Monday, a relocation operation commenced for asylum seekers residing at the former St. John Villa Academy Catholic school on Staten Island.
This relocation followed an inspection by the FDNY the day before, during which various fire safety concerns were identified due to the absence of a sprinkler system and fire alarm.
Originally intended to accommodate 300 migrants, the shelter faced significant opposition from the public, leading to the admission of 170 asylum seekers into the facility.
The former school had been embroiled in controversy and legal disputes for weeks, causing tension within the community.
Elected leaders on Staten Island viewed the relocation as a victory, with Congresswoman Nicole Malliotakis expressing the sentiment that the disruption, heavy police presence, nightly protests, and unpleasant odors that plagued the neighborhood surrounding St. John's Villa were unjust for its residents.
She emphasized that St. John's Villa should have been converted into a public school as promised and zoned accordingly rather than used as a migrant shelter.
The hope is that this marks the beginning of New York City prioritizing the needs and desires of its citizens and communities.
Additionally, another facility located at the former Richard H. Hungerford School in Tompkinsville was closed the previous week due to asbestos concerns, further highlighting the challenges associated with repurposing such spaces for humanitarian purposes.
Source: pix11.com