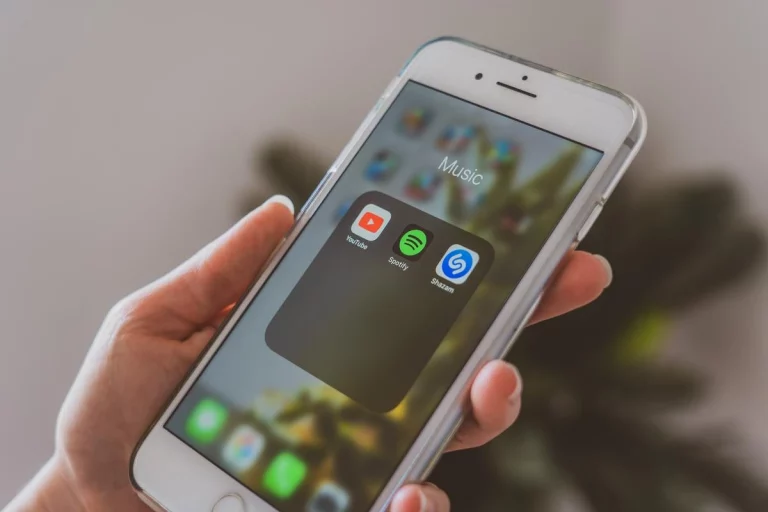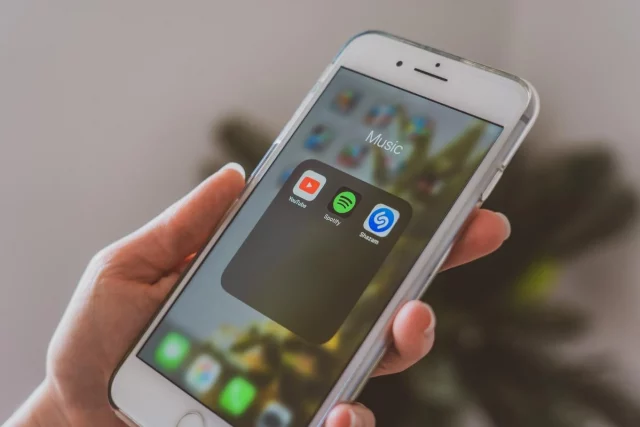 Does Spotify notify when you follow someone? How would an artist find out if you followed them? Read through to find out.
Spotify is the most popular music streaming and podcast hosting platform for music and podcasts. The platform is a go-to for audio content.
Spotify has a separate application for creators where they can monitor their metrics and their growth. On the platforms, artists and pod hosts see how their content performs.
The creator's platform shows a list of an artist's subscribers. We shall look at how the platform works, among other things but first, let's answer the question:
Does Spotify Notify When You Follow Someone?
No, Spotify does not notify you whenever you get new followers. Spotify only tells an artist how many followers they gained in a certain period. 
The artist can then review the follower's list to check subscriber specifics. Spotify mainly provides general metrics for subscriber growth and streams. Artists can use the information to improve their content.
How Can I Get Notified When an Artist/Pod host Uploads?
Spotify lets you access your favorite creators' latest albums, singles, and podcasts. The platform keeps you up to date on the audio content you love.
Following an artist doesn't guarantee that you get notifications. The platform can be unreliable if you want to see new content.
Here's how you get notifications:
For Music
Step 1: Follow your favorite artists
You must first follow an artist to know when they release new content. It also helps the algorithm learn and cater to your interests.
Step 2: Open settings on Spotify
Return to the home page and click on the settings icon on the top right-hand side of your device.
Step 3: Turn on the notifications.
Tap on notifications. You get two options, Recommended Music and New Music.
Select New Music.
Choose either push notifications or email notifications. Push notifications are better if you follow many artists, as Spotify Emails can clog your inbox.
For Podcasts,
Step 1: Follow your favorite podcasts
You must first follow an artist to know when they release new content. It also helps the algorithm learn and cater to your interests.
Step 2: Open settings on Spotify
Return to the home page and click on the settings icon on the top right-hand side of your device.
Step 3: Turn on the notifications.
Select new episode notifications. A list of podcasts you follow appears. Select the podcasts you want notifications on.
How To See Someone Else's Playlist
Spotify allows you to create playlists of your favorite songs. You can compile the songs from your favorite artists and add them to a special playlist.
The feature makes the app popular. Your playlists get synched across all your devices, and you can access them anywhere.
There are three ways to see someone else's playlist:
Ask for a link:
It is the easiest and most direct way to see someone else's playlist. Spotify allows you to create links to your playlist. You can share the link with your friends.
Click the URL and open Spotify to see the playlist.
Look up your friend's name:
You can see your friend's playlist by looking up their name on the search bar. Open Spotify and click on search. Type Spotify: User: Friend's name. You will see a list of all their playlists.
There are situations where you've tried to find the username without success. If it is the case, it could mean either one of three things:
The playlist is not accessible to the public

:
The playlist creator might have deliberately made the playlist private. Private playlists are only accessible to the creator's account.
Indexing delays:
If the person created the playlist recently, it might be inaccessible because of indexing delays. Please wait for a while and check whether it is available.
Geo-restrictions:
Some content on the playlist might not be available in your location.
Why Is Spotify So Popular?
Spotify is one of the most popular platforms in the world. It has a daily active user base of 104 million people. Spotify users have a diverse demographic, with users from nearly all countries worldwide.
But what sets it apart from other music and podcast streaming platforms?
Spotify has a great user interface.
Spotify's user interface is easy to use. The layout is simple and precise no matter what device you use.
Thanks to the interface, you can easily explore and find what you need. It is as easy as searching for and playing your favorite content.
The search bar classifies the popular music and podcast genres where you can discover new and exciting content.
Playlists get classified in neatly organized tiles on the home page. Setting up your account is a fast and easy process.
Content is free on Spotify.
Many music streaming platforms require that you pay a subscription as soon as you download the app. It is not the case with Spotify.
Spotify allows you to enjoy free content, but there is a caveat. You have to listen to advertisements before or after songs or long-form podcasts.
You can pay for a premium subscription for an advertisement-free listening experience. Premium allows you to save music to your device and listen offline.
You can sample the application and decide whether you want to pay for it.
Great Algorithm
Spotify has a great search and compiles algorithm. Users search for songs and podcasts. The platform learns the user's interests and recommends and creates playlists akin to the user's likes.
The algorithm makes great playlists that you wouldn't skip. The AI is smart enough to learn your preferences based on a few searches.
Spotify groups the playlists you love into special categories. It could group your favorite songs from a certain genre, period, or artists into a single-track list.
The app will add all the content into a special 'Wrapped' playlist at the end of each year.
Offers for Students
Spotify often gives great offers to students. These offers are in the form of discounts for the premium subscription. Discounts make Spotify popular.
The pricing is great, too, when compared to other streaming platforms. The low monthly rates make the platform attractive.
Offline Music
Did you know that you can listen to music offline with Spotify? Unlike most platforms, Spotify allows you to download songs, playlists, and entire podcasts and listen to them offline.
It is a handy feature, especially if you don't have internet. You can get the original quality with your downloads or use a lower-quality download option to save storage.
Geo-locking and Accessibility
Many streaming platforms geo-lock certain locations. Spotify is available in over 180 countries. Its popularity is attributable to its availability.
Spotify promotes both local and global artists in their app. Anyone can upload music or podcasts and access a global audience.
How To Upload Content To Spotify
If you are trying to access a global audience for your music or podcast, Spotify is a great place to start. Spotify has many users, and you could tap into some of them if your content is on the platform.
How, then, do you upload content to Spotify?
Record your music in an acceptable format
Spotify prides itself on having high-quality audio files. Your recordings must be crisp and adhere to Spotify's minimum quality standard. The audio file should be at least 24-bit kHz.
Find the right album art cover.
Spotify requires that you submit an album cover with the audio file. The cover should be original and not contain material under Copyright that you don't own.
The minimum image size for the album art cover is 3000×3000 pixels.
Submit an International Standard Recording Code
It is a code that identifies your music. It is standard practice for all recorded music to have the code. Spotify may generate the code for you if you are willing to pay for the service,
If you meet all these requirements, you are all set to publish your music on the app. Get Spotify for artists to track the metrics.
How Do You Get Paid Through Spotify?
There are two ways you get paid if you upload on Spotify:
Publishing royalties: It is money Spotify pays to the actual artists of the digital work.
Recording royalties: It is money paid to the owners of the music and podcast rights. It gets paid to the record labels.
Conclusion
Does Spotify notify when you follow someone? Spotify does not give artists notifications for new followers. They, however, give information on growth-related metrics. The information is useful to creators as they use it to change or target certain audiences. These stats are certainly important.
Spotify is popular because of its diverse audio content and its simple interface. It helps artists and labels get feedback on music. It also enables people to access their favorite podcasts and follow topics they love. The best part is that it curates playlists based on the user's interests.