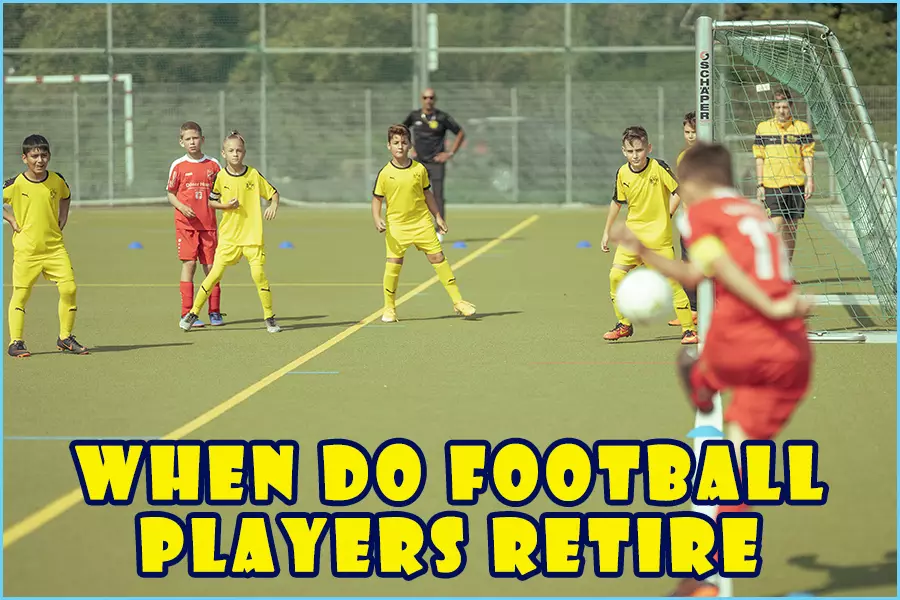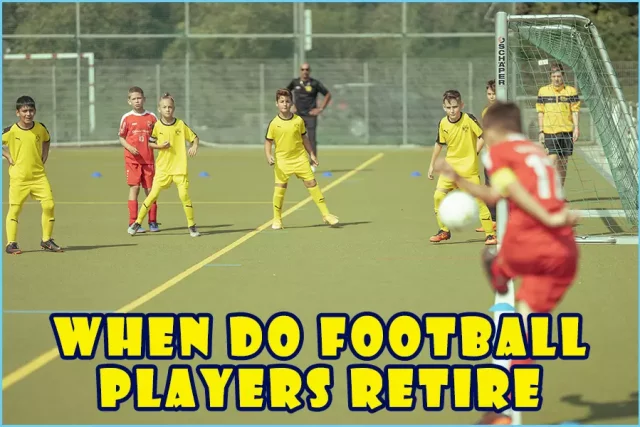 Many soccer fans feel hurt when players announce that they are retiring. And it may hurt even more when the player in question is a fan favorite.
Most soccer players would fancy playing the game forever. At least, if they don't do it for the money, it would be for the love of the game.
But then, there's a saying that "everything that does have a beginning surely has an ending." So players can't remain on the field forever. They'll one day retire from the game.
Now, here comes the question.
What age do soccer players retire?
Players hang their boots in their mid-thirties (35 years). However, we have seen some soccer players play professionally into their 40s.
Players can decide to retire whenever they deem fit. And certain factors can force player to retire quicker.
Now let's discuss footballers' retirement age and other related topics.
What Is The Reason Soccer Players Are Retiring At 35?
Many soccer players would love to keep playing after reaching mid-thirties if it were up to them. By the way, they understand that the moment they retire, those mouthwatering salaries entering their bank accounts from their clubs would end.
But the truth of the matter is that many football players become deadwood when they reach their mid-thirties. Players in this age bracket may also lose their athletic attributes such as agility, endurance, speed, and acceleration.
By the way, one's physical fitness declines with age. That's why most players struggle to hit form when they turn 30.
When you turn 30, your body may experience several changes that make playing soccer at the top level more challenging. Muscle rigidity starts building up while endurance and muscle mass starts declining.
However, how aging affects performance may differ from athlete to athlete. In other words, some soccer players at 35 years may outperform other players of the same age and in similar roles.
Let's discuss several reasons many players decide to hang their boots at 35.
1. Injury concern:
Wounds take time to heal as you age. Another thing you must understand is that athletes lose flexibility as they age, making them injury-prone.
So, older athletes are more injury-prone than younger ones that are performing the same activities.
Again, you must understand that soccer is a physically demanding sport and more suitable for younger athletes with more flexibility.
As athletes get older, their knee and ankle area tend to degenerate. Unfortunately, this degeneration also leads to reduced on-field performances, which forces many clubs to terminate the contract of their players.
So, injury concern is one of the problems that forces older athletes to retire from the sport. You can see what is happening to Eden Hazard at Real Madrid.
Before his multi-million dollar transfer to Real Madrid, Hazard was one of Chelsea's top players. But today, he's more of a benchwarmer, thanks partly to injuries. Eden Hazard hasn't retired though, but the club sees him as one of the most expensive flops.
2. Clubs' interest:
Clubs are not stupid. They are managed by businessmen and women who want to see their investment's value rise and minimize risk.
So clubs are aware of older players they can and can't continue with. They know old players whose contracts they can extend or those whose contracts they can't. They know older players that offer higher economic value, including on-field and off-field success.
Cristiano Ronaldo is a very good example of a player signed for economic reasons. Many fans may argue that his second coming to Manchester United is purely for on-field success, but we cannot deny the off-field success Ronaldo can offer.
However, it will make sense for players to retire on a high note. Athletes shouldn't be waiting for clubs, pundits, and fans to criticize them before quitting. Why? All the good memories and reputation they have built over the years playing soccer can go down the drain.
So if a soccer player believes he isn't performing at the top level anymore and drawing criticisms, the wise thing to do is to retire.
We have seen the likes of Lionel Messi at PSG and even Cristiano Ronaldo at Man United getting criticized for their team's poor performances. Many pundits and fans expect these players to continue performing as they used to years ago. But we all know that isn't going to be possible.
There have been occasions when PSG fans booed Lionel Messi following their shameful exit from the Champions League in the 2021/2022 season. They won against Real Madrid in the first leg but lost the second leg and got kicked out of the competition.
3. Devote more time to the family:
Players have to train and play competitive matches now and then. And they only have a couple of weeks to spend with their family at the end of every season.
In the premier league, each club has to play 38 matches. Additionally, a complete season runs from August to May, although the coronavirus has altered the calendar for the 2021/2022 season.
There are international breaks between games, yet players don't rest. Why? They have to represent their countries in various competitions during international breaks.
So, many players are keen to retire in their mid-thirties to spend time with their families. They want to make up for lost time and be involved in their children's life.
At 35, a soccer player would have made a huge amount of money. Some may have even made massive investments and know they won't go bankrupt once they decide to hang their boots.
Most players may decide to retire to pursue other interests. For example, some may retire to continue their academics or build a career in a different field.
What Job Or Career Opportunities Do Soccer Players Have After Retirement?
When players decide to hang their boots, other doors of opportunities could open to them. So, what opportunities can players have upon retirement? Check them out below.
1. Coaching:
Many retired soccer players have become successful coaches in the last few decades. And as a result, many clubs are beginning to lean towards retired footballers to help turn their fortunes around.
The interesting part is many of these players who have now become managers have proven their worth. Some of them are even outperforming older managers considered the best in the game.
Another exciting thing is that most of these former players are coaching top clubs and in the top flight.
So here are retired footballers who have now become managers, including the respective clubs they manage or are currently coaching.
Pep Guardiola – Manchester City FC
Xavi Hernandez – Barcelona FC
Stephen Gerrard – Aston Villa FC
Patrick Vieira – Crystal Palace FC
Frank Lampard – Everton FC
However, it is important to note that these former players didn't become head coaches overnight. Instead, some had to start as assistant coaches or youth team coaches.
Some of these coaches making waves in the top flight started coaching overseas in unknown clubs. Why? They want to get more experience and build their CVs.
2. Football pundits:
Punditry is another route former players can take when they hang their boots. You can see the likes of Gary Neville, Michael Owens, Owen Hargreaves, Jamie Carragher, and others speaking during and after games on live TV.
A Handy Tip: Pundits don't receive fixed salaries from the network, but they get paid anyway. How much a pundit receives depends on the agreement with the network and other factors such as seniority, ability, profile, and reputation.
3. Other opportunities in the game:
Former players are becoming managers, but the truth is, not every retired player will become a manager. Additionally, some players may not even pursue careers in coaching.
A former player can become a sporting director or technical director. They can also function as scouts, helping their clubs find raw talents.
Closing Thoughts
What age do soccer players retire? The average age many retire is 35. However, some soccer players play professionally into their early 40s.
Soccer players may decide to retire in their mid-thirties for several reasons. It could be injury-related, family, or other reasons. However, the truth is soccer is a physically demanding sport, making it unsuitable for players in their prime.
Additionally, former players have several opportunities after retirement. For example, they can become managers or pundits. Some may even decide to work in other positions within their clubs or other clubs.