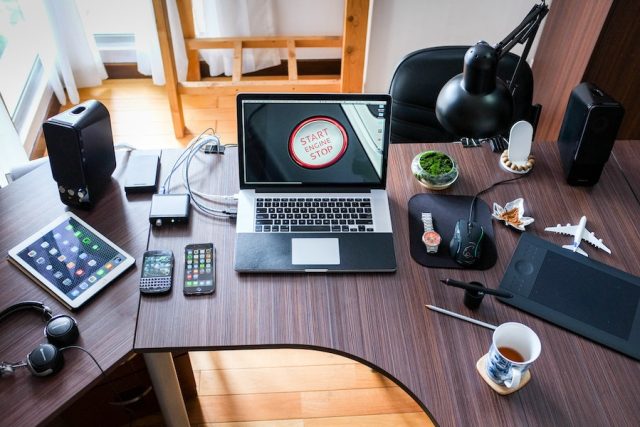 Screen recording is an essential tool for any content creator, be it a YouTuber, blogger, or streaming gamer. The need for quality screen recording has surged and it's easy to get overwhelmed by the vast number of tools available to record your screen. 
Amidst a plethora of options, free online screen recorders stand out for those on a budget. In this top review 2023, we'll explore the best screen recording tools for free that you can use to capture your screen and audio.
Features To Look For In A Screen Recorder
User-Friendly Interface
A recorder with an intuitive interface ensures that users of all skill levels can easily navigate and utilize its features. A clean layout with clear labels and easy-to-access functions is ideal.
High-Definition Recording
As it is with creating good Instagram videos, for clear and professional-looking videos, a screen recorder should offer the ability to capture content in high-definition, ideally at least 1080p.
No Watermark
Professional presentations or content meant for public consumption should be free of distracting watermarks. Seek out recording tools that allow you to produce content without the software's branding.
Editing Features
Recording a video is one thing, but post-recording editing tools can greatly enhance the final output. The tool should have the ability to trim, crop, add text, and make annotations directly.
Multiple Export Options
Depending on where your content is headed, you might need it in various formats or resolutions. Look for flexibility in export options, such as saving in MP4, AVI, or FLV, and at different quality levels.
Screen Annotations
During recordings, especially tutorials or presentations, emphasizing or highlighting specific areas of the screen is crucial. Tools that allow for real-time annotations, such as highlighters, arrows, or text overlays, can greatly improve viewer comprehension.
Flexible Recording Area Selection
There might be instances where recording the entire screen isn't necessary. The option to select specific windows or custom areas for recording can be a game-changer.
Duration Limits
Some tools impose time restrictions, which can be limiting for users. It's beneficial to choose software that offers generous or, ideally, unlimited recording durations.
Cloud Storage or Direct Sharing Options
The ability to immediately store recordings in the cloud or directly share to platforms can streamline workflows, especially for those who need to distribute their content quickly.
Security Features
For those handling sensitive information or using the tool in a business context, search for a tool that offers encryption, secure data handling, or password protection.
Top 5 Online Screen Recorders
Screen Capture
Screen Capture is a user-friendly, free screen recorder that allows you to quickly capture your screen activity. It can record entire screen, active windows or a particular area on your desktop. You can also include webcam and microphone input in the recording. With its intuitive interface, users can easily record video tutorials, walkthroughs, webinars, or similar without any hassle. 
Panopto Express
Panopto Express is a reliable online screen recorder tailored for educators and content creators. Known for its seamless recording of presentations and lectures, it boasts features like multi-stream recording, which allows users to capture video from multiple sources simultaneously. Its cloud-based recording ensures quick access and share.
iTop Screen Recorder
iTopVPN's online screen recorder offers a secure and straightforward way to capture on-screen activities without any time limit. You can record video, audio, and computer system sound. After pressing the record button, you can pause, stop, or cancel the recording session. The screen recorder can save videos in up to 4K quality and in MP4, AVI, and WebM formats.
ClipChamp Screen Recorder
This free screen recording tool is designed for those who prioritize ease-of-use and quick results. Its sleek interface allows users to record, edit, and share their videos with minimal effort. Perfect for quick tutorials, video messages, or presentations, ClipChamp offers cloud-based storage, ensuring your content is readily available whenever needed.
Screen Recording Tips
Plan Before Recording
Just as scriptwriters plan a script before shooting a film, having a clear plan or outline for your recording ensures that you capture everything necessary without unnecessary retakes or editing later.
Jot down the main points you want to cover, practice a dry run, and decide on the sequence of actions beforehand.
Clean Your Desktop
A cluttered desktop or too many open applications can be distracting for your viewers. It also gives an impression of unprofessionalism. Close irrelevant apps, organize your icons, use a neutral or professional wallpaper, and turn off notifications.
Use Annotation Tools
Annotations can guide your viewer's attention to specific points on the screen, helping to explain particular elements. If you're making an instructional video, use arrows, highlights, or text to emphasize key points. However, don't overuse them; annotations should aid the viewer, not distract.
Save Regularly
Technical glitches can occur at any time. Regularly saving your work ensures you don't lose significant progress due to unforeseen issues. If your recording software allows, set it to autosave at intervals. Alternatively, take breaks between lengthy recordings to save your work. 
Optimize Lighting and Webcam Settings
If you're including webcam footage, proper lighting ensures you're visible, and the video looks good. Use natural light or soft LED lights to illuminate your face, adjust webcam settings for optimal resolution, and ensure the background is tidy and distraction-free.
Test Audio
Audible and clear sound is just as critical, if not more so, than the video component. Muffled audio or ambient noise can detract from the content's quality and viewer's experience. Wear a good quality headset, check the microphone settings, eliminate background noises, and do a short test recording to ensure clarity.
Choose the Right Recording Parameters
Different platforms or uses might require various video resolutions or frame rates. For platforms like YouTube, 1080p is generally a good choice. For simple tutorials or internal presentations, 720p might suffice. Remember, higher resolutions and frame rates can lead to larger file sizes.
Minimize Distractions
Unexpected pop-ups, background apps, or even real-life interruptions can disrupt your recording. Set your status to 'Do Not Disturb', inform others around you that you're recording, and keep your workspace quiet and free from possible interruptions. 
Conclusion
The market for free online screen recorders in 2023 is brimming with quality options. By focusing on features like quality, user interface, reliability, and others, you can find a tool that meets all your recording needs. Whether for professional presentations, tutorials, or personal content, the best screen recording tools make all the difference.