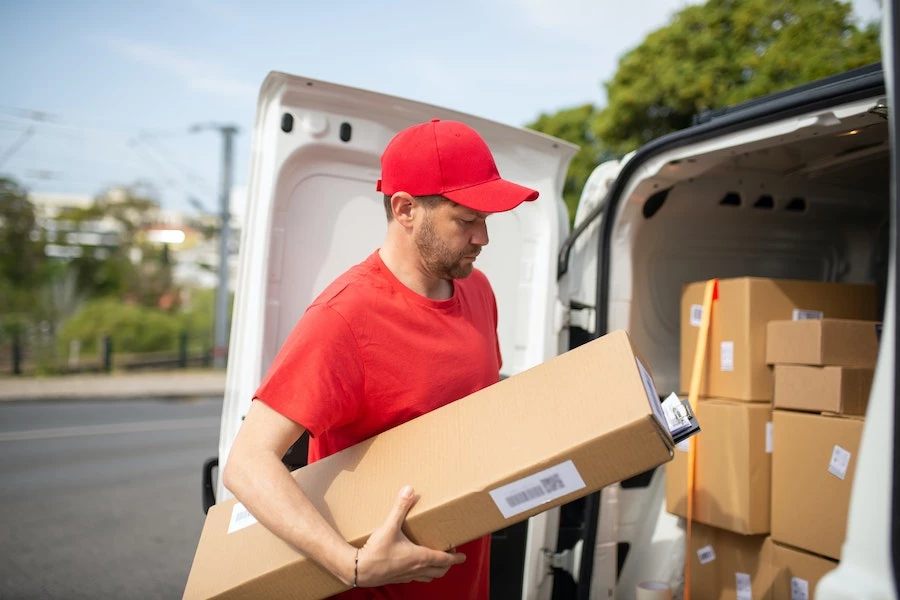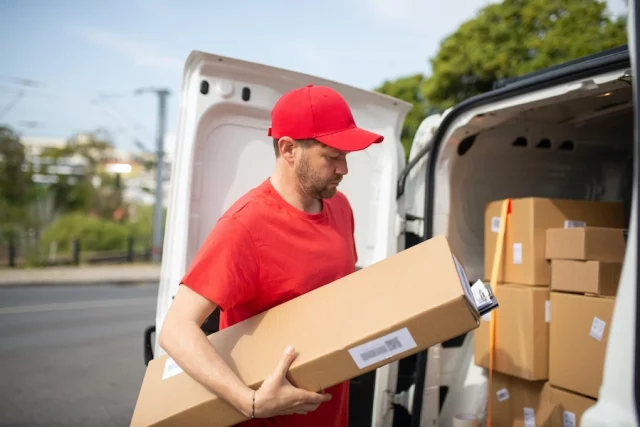 When it comes to running a successful business, the choice of delivery service matters. After all, it's essential that your customers receive their orders on time and in perfect condition. The wrong delivery service can cause delays, damage goods, and generally leave you with frustrated customers. Whether you need to deliver locally or internationally, there are many things to consider when choosing the perfect delivery service for your business. 
In this blog post, we will look at some tips to help you make the right decision. We will also discuss the advantages and disadvantages of each type of delivery service to help you make an informed decision. So if you're looking for a reliable and efficient delivery service, read on to find out what to look for.
1. Understand Your Delivery Requirements
Before you start your search for the perfect delivery service, it's important to understand exactly what type of delivery requirements your business has. This includes knowing how often you need deliveries made and where they will be going. Do your customers require international or national deliveries? What kind of time deadlines do they have? Do you have e-commerce options? Experts at NDS Logistics stated on their website that in a market where 70% of consumers shop online, faster delivery speeds and lower shipping costs are powerful competitive advantages. So, managing to answer these questions will help you find a delivery service that best matches your needs.
2. Research Different Companies 
Once you have an idea of what you require from a delivery service, it's time to start researching different companies. Check out the websites of popular delivery services and read customer reviews to learn about their efficiency, reliability, and cost-effectiveness. You should also make sure that the company offers options such as tracking or insurance on your packages so you can be confident that they will arrive safely.
3. Compare Prices 
The cost of your delivery service is obviously an important factor in making your decision. Comparing prices between different delivery services is essential to make sure you get the best deal for your business. Consider both local and international shipping rates when comparing companies, as well as any additional charges such as fuel surcharges or packing costs. It's also worth finding out if the company offers any discounts for bulk orders or loyalty schemes. 
Additionally, make sure to check if the delivery service includes tracking and insurance. This will ensure the safe delivery of your packages and provide peace of mind to both you and your customers.
4. Check Delivery Times 
It's essential that your business meets customer expectations when it comes to delivery times. Research the expected delivery times for different companies and find out if they offer specific delivery windows or same-day services. You should also find out if the company offers any guarantees of on-time delivery, in case there are any delays.
5. Consider If They Are Eco-Friendly  
Additionally, it's worth considering if a delivery service is eco-friendly or not. Many companies are now taking steps to reduce their carbon footprints through the use of alternative fuel sources and sustainable packaging materials. This can be an important factor for businesses looking for ethical ways to deliver goods. They can also help to reduce your carbon emissions and save money on fuel costs. 
For instance, if you're looking for an eco-friendly delivery service, they should offer a range of sustainable services such as recycled packaging materials and energy-efficient vehicles. 
6. Consider Your Options 
Now that you've done your research, it's time to consider your options. There are several different types of delivery services available, so make sure you find one that meets all your needs. Opting for a specialist in international deliveries might be more expensive initially, but could save you money in the long run due to their expertise and knowledge of customs regulations. Alternatively, if you have regular local orders then using a same-day service may be an ideal choice. 
Additionally, if you want to save money then a more affordable option such as standard ground shipping may be the best choice for your business. Standard ground shipping is typically the most cost-effective delivery method, but it does take longer for packages to reach their destination. Furthermore, it's important to remember that the cost of delivery can also affect customer satisfaction, so make sure you strike a balance between speed and affordability.
7. Speak To An Expert 
If after researching delivery services and understanding your requirements you still feel uncertain about which option is best for your business, then it may be worth speaking to an expert. Personalized advice from a delivery specialist could help you make the right decision and get the most out of your chosen service. Additionally, many delivery companies offer specialized services or custom solutions, so it's always worth asking. 
For instance, if you need to make deliveries that require extra security or special handling, then it's likely that the delivery service will be able to accommodate your needs. Or, if you have an express delivery requirement then some services offer a range of options for faster delivery times. This could be the difference between a satisfied customer and an unhappy one so make sure you get the right service for your business.
8. Make Your Decision 
After considering all these factors, it's time to make your decision and choose the best delivery service for your business. Once you have made your choice, be sure to set up a process to ensure that customer orders are processed quickly and accurately. This will help to keep customers happy and ensure they receive their goods on time. 
When you're looking for a reliable and efficient delivery service, there are several things to consider. From understanding your delivery requirements to researching different companies and considering options such as same-day or international deliveries, it's important to make sure you find the perfect fit for your business needs. With these tips in mind, you can rest assured that when you select a delivery service, it will be one that provides both convenience and value for money.