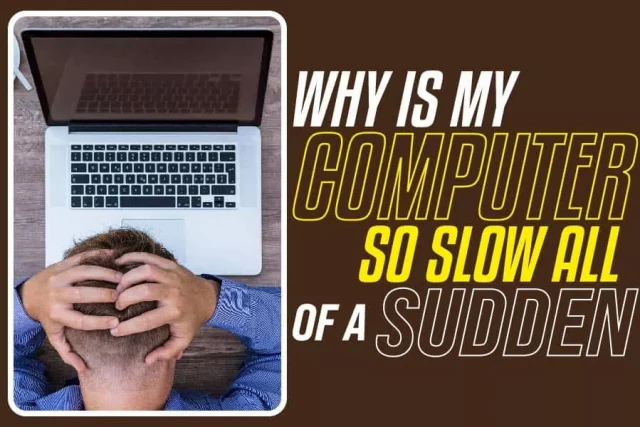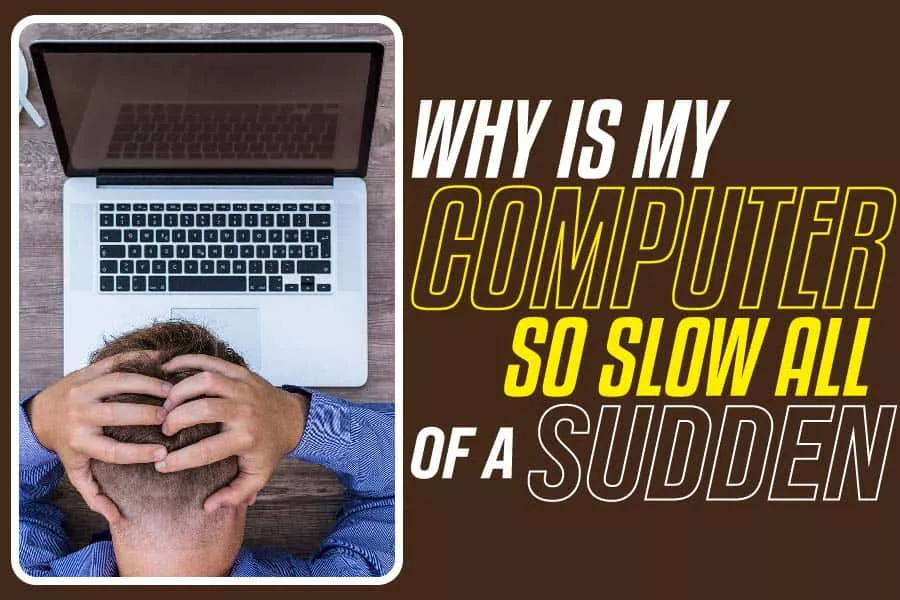 Working on your computer is makes everything efficient and easier. These machines make our lives convenient, and it is impossible to imagine a world without them.
While these devices have made working so much lighter and easier, they may not always work as we desire.
You may have been doing some work on your computer, and suddenly it becomes really slow. It can be very frustrating and infuriating. 
For some serious hard drive problems that can cause overloaded and slow hard drives, you need the advanced help of a professional toolkit! Here we recommend EaseUS CleanGenius, a free cleanup software that can clean up all junk files for more free space. In addition to this software, EaseUS has many other utilities, such as EaseUS RecExperts, which you can check on its official website if interested.
Why is my computer so slow all of a sudden?
There are several reasons why your computer is running slowly. They include Several programs running in the background, updates happening in the background, CPU bottlenecks, thermal throttling, an error in your current application. These problems can all be solved.
What Should I Do When My Computer Is Running Slow?
A slow computer is very frustrating. You might feel a lot of anger at the moment, but you can fix these problems easily. Let us look at the solutions.
1. Close applications that you do not need
The easiest way to ensure that your computer runs properly is to close applications running in the background. These applications clog up your RAM, consequently making your computer slow.
2. Turn off unnecessary startup applications
The computer may set some applications to run automatically when you boot your computer. These applications are in the background. To turn them off, open settings. On the search bar, type 'Startup,' select startup apps and close those you do not need.
3. Turn off automatic updates
You can quickly turn off automatic updates by pressing wibdows+R, typing services.MSC, select OKOK. Scroll to Windows Update and select it. Under startup type, select disable. Click apply ad select OKOK.
4. Ensure that your PC is cooling properly
It would help if you used the PC in a properly ventilated area to run optimally. Ensure that nothing obstructs the fans, as it could severely impact the performance.
5. Restart your computer
By simply restarting your PC, you can make it faster. Restarting your PC shuts down any process taking up space in your RAM. It also closes malfunctioning programs that could be causing your PC slower.
6. Upgrade your system
Your PC could be running slow because the specifications are sub-par for its running programs. The system capabilities impact the speed and efficiency with which it executes tasks. Easy upgrades include upgrading the RAM and using SSDs instead of hard disks.
Another useful upgrade is using a more powerful chip. Switching the processor is tricky, as the chip must be compatible with the motherboard. Research How much is my MacBook Pro worth(click here), and sell your old device and purchase a new one.
Conclusion
There are so many reasons why your computer could be running slowly. Every once in a while, you are bound to encounter these problems regardless of your machine's specifications.
The article explains what causes the problems and how you can fix them.