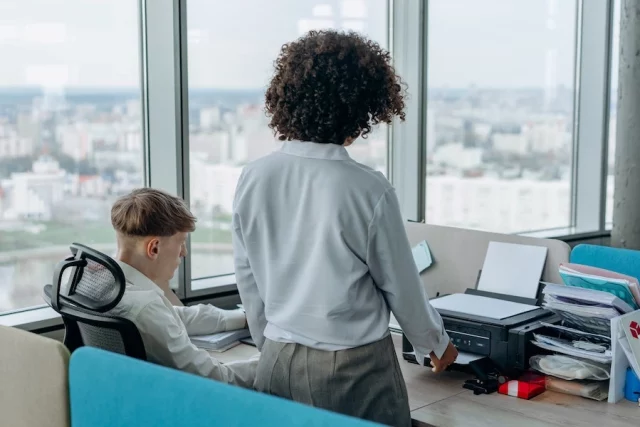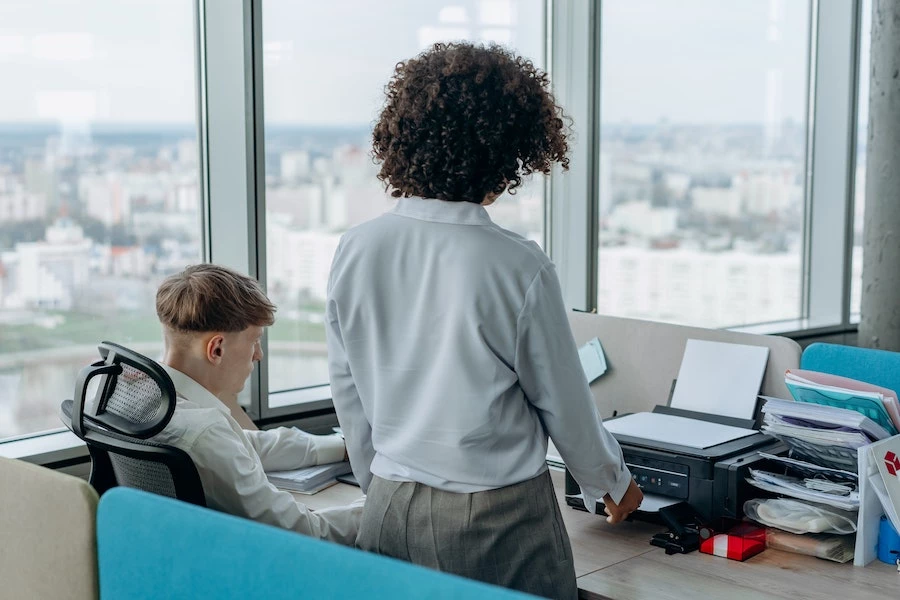 Fax cover sheets are of high importance for modern users and should not be regarded as decoration only. These cover pages are usually the first impression you make when submitting docs.Do you wonder how to create a professional, concise, and informative fax cover sheet? Let's sort out what essential pieces of information should be added necessarily to fax cover pages.
Definition of Fax Cover Sheets
Let's begin with the fact that there is a need to comprehend what fax cover pages mean first. In simple words, a fax cover sheet is the first page of any document sent during the faxing process. This cover sheet comes before any actual fax message. As a rule, it includes information about the sender of the fax, what the fax is about, and different important details. Fax cover pages play an essential role and there is a need to have them. The main reason is that cover sheets enable receivers of documents to check contents before they read through documents.

Nowadays, carrying out faxing online becomes possible. Users have the opportunity to send a fax from iPhone only within several clicks. With the fax app, there is no need for ordinary machines for faxes. Still, even if you are going to deliver or obtain a fax via iPhone or other devices, cover sheets should be present necessarily.

It is not as challenging to create fax cover pages as it may seem. Let's consider what to include in the fax cover sheet so it will be successful.
Goal Statement
Some organizations ask workers to create standard fax cover pages when submitting fax via iPhone or by fax machine. At the same time, other companies can provide their workers with more freedom regarding what information should be put on a fax cover page. Keeping this in mind, you should preferably add some sort of goal statement that gives an explanation of why you are submitting this concrete fax at this time.
"To" and "From" Information
One of the important things that should be included on cover sheets surely is the name of the sender and contact information. It will provide a receiver with the possibility to know who delivered a fax and who to contact if questions appear. It likewise assists if another person obtained a significant document instead of the intended receiver. Thus, it is recommended to include "To" and "From" information on your fax cover sheets.
Organization Name and Actual Address
After the "To" and "From" information, you should add the so-called identifier concerning what company/organization/firm submitted a document during the faxing process. This information should be placed at the top of a cover sheet as well. While the purpose statement gives an explanation of why this concrete document was submitted, the actual address and name of your company/organization/firm will grant information about who you are.
Fax Number
Fax numbers are one of the significant pieces of information that should be included on fax cover pages. These numbers provide other parties/receivers with the possibility to be aware of how it would be better to contact you in case some questions or problems occur with the received documents. This is pretty handy for business partners or customers, particularly if another person obtained this concrete fax by mistake and it has not gone to the required recipient.
Contact Information: Phone Number and Email Address
A lot of fax cover pages likewise include important contact information such as phone number and email address. It can be useful since receivers can get in touch with fax senders through various means if a problem with the fax appears.
Date and Time of Sending
The date and time when a document was submitted during faxing online or by a machine may appear not significant detail. Still, when you prepare fax cover pages, it is advisable to always include the date and time of sending. This helps to track which documents have been obtained or delivered duly by the recipient. Some fax machines commonly include this information on the top of the cover letter. However, this information is not always set correctly. That's why it would be better to include the date and time of the fax sent by yourself.
Number of Pages
The number of pages added to the document can likewise be useful when it comes to determining what is on every page. This will enable the receiver of the fax to find out if there is anything significant missing so relevant measures are taken.
Privacy Statement
It is not necessary to always include privacy statements on cover pages. However, in some cases, it can be also useful if the document comprises confidential information that can potentially be browsed by individuals who do not have the right to this. As a rule confidentiality statements can be placed on an additional page instead of a fax cover page. This type of information may not correspond to every fax you send.
Reference Number

Another good idea is to add a reference number on your cover page. This will provide receivers with the possibility to reference the document fast. This is especially beneficial for significant documents such as contracts, invoices, and purchase orders.
Other Important Information
Fax cover pages should preferably be short and concise. There is no need to include a lot of pieces of information within these sheets. Still, in some cases, you can include additional information that you consider will be useful for your receiver. For example, you can add a list of all attached documents on the cover page so there will be no need for recipients to leaf through them trying to understand what was sent. Also, you can include a logo of your company/organization/firm on fax cover pages. This will surely add a professional touch.
Conclusion
There is no single structure for an ideal fax cover page. They may vary in length and elements of information included in them. The only thing is that cover sheets are significant and should be added when you are going to send a document to the required receiver.

Still, there is a key to making your fax cover page successful. The above-discussed pieces of information can not only give a response to your "what to include in fax cover sheet " question but likewise, assist you to create a proper cover page.