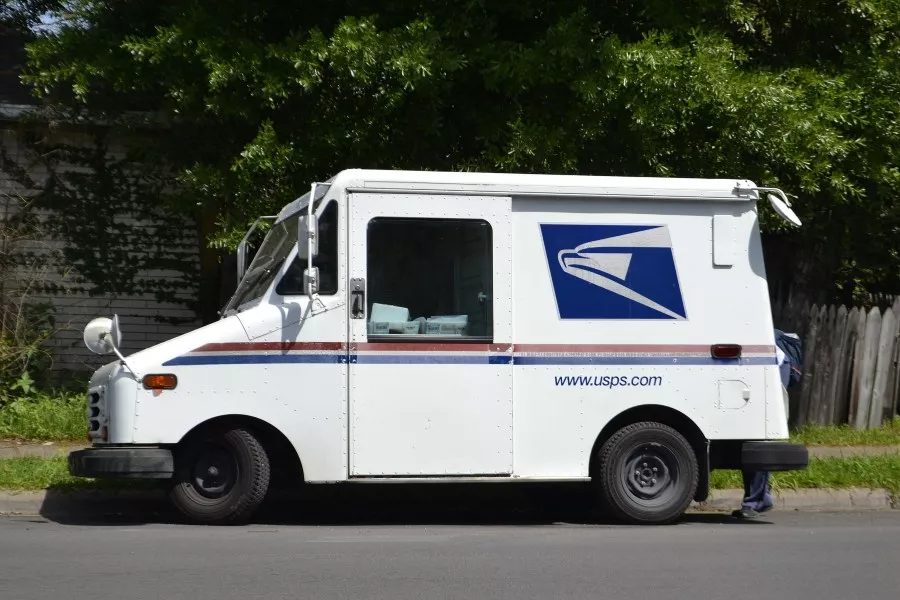 Thinking of starting a small business and want to know what the US Postal Service can offer? US postal service is an essential component of e-commerce, whether you're mailing physical products or marketing materials. With its wide range of services, USPS makes it easier for small business owners to reach out to customers across the United States (and beyond). In this blog post, we'll look at how utilizing USPS services such as Priority Mail and Print shipping labels can help optimize your deliveries to keep both you and your customers satisfied. So if you've been wanting to make sure that your products are delivered promptly and securely – read on!
What Are The Different USPS Services Available To Small Businesses And How Can They Help You Save Time And Money
As a small business owner, cost savings and efficiency are key. Luckily, the United States Postal Service (USPS) can help with both. Services such as Priority Mail provide your business with an affordable way to get packages delivered quickly across long distances. It's worth visiting your nearest post office to take a look at the different forms of shipping available to you as a business—you may be surprised! Additionally, USPS also provides mailing lists and postage discounts for bulk orders. This allows you to send out multiple mailings at lower rates than usual. Furthermore, free Package Pickup services empower small businesses to save time by scheduling packages to be picked up right from their doorstep! Take advantage of all that USPS has to offer and see what they can do for your small business today!
How To Apply For A Business Account With The USPS And What Documents You Need
Opening a business account with USPS can be an invaluable move for any small business. Contrary to popular belief, it isn't as difficult or intimidating as it seems. It only requires you to have basic information about your company and make some minor decisions about the services you need. The process begins by completing the short application found on their website. 
Make sure to fill out all the required boxes, providing key details such as your Federal Tax ID Number. After that's done, you will be asked to furnish two pieces of proof ‒ such as a bank statement or tax return ‒ related to your business's identity, such as proof of name and address. Now you wait while they review this information and approve your application! Once you get approved, prepare yourself to enjoy the many privileges offered by having a registered USPS business account.
Tips On Creating An Efficient Mailing System In-House
Taking charge of your business' mailing system by working with the United States Postal Service (USPS) can bring many advantages. Setting up a carefully structured system for mailing in-house can ensure that you are working smarter, not harder, and save time and money in the long run. To get started, explore all of the USPS's options to identify which one is best suited for your needs — will it be something simple like standard mail or trackable like Priority and Express Mail services? Once you select an option, create a streamlined process that includes tracking systems, filing solutions, digital software resources, and other tools that work best for your business's unique needs. Utilizing these techniques in combination with USPS will guarantee greater efficiency when managing your company's incoming and outgoing mail.
How To Properly Package And Label Items For Shipping
Shipping companies, be they FedEx, USPS, or another provider, all require that shipped items must be packaged and labeled in a specific way for their global delivery systems. For internet retailers, this means that each item must have a label with an accurate address on its box or envelope, plus a barcode or other recognizable mark on the outside by which it can be scanned as it moves throughout the logistics chain. Extra information like phone numbers and recipient signatures can also be added to help ensure delivery. It's really important to follow these rules when preparing your items for shipping—failure to do so could result in lost items, late deliveries, or other costly delays. So invest some time and effort to make sure you're doing it right!
Understanding Postage Rates, Delivery Times, And Other Important Factors When Choosing A Shipping Service 
Shipping your packages is one of the most important aspects of running an e-commerce business. To make sure that the products you're sending reach their recipients in good time and reasonable condition, it pays to be savvy when it comes to understanding the different postage rates and delivery times that various shipping services offer. Taking care to research and inquire with each service about any hidden fees or factors that could affect your customers' experiences is key to avoiding costly mistakes. 
Being proactive about understanding what's available also helps you decide whether a small, local shipper or a larger, national-level corporation might better serve your needs. Choice matters: chances are there are numerous services out there that can fit within your budget and provide adequate shipping times, so mix things up a bit and get creative with how you select who will transport those precious products out into the world!
Strategies For Tracking Packages And Responding Quickly To Customer Inquiries
Developing an effective strategy for tracking packages and responding to customer inquiries is essential in the wonderfully dynamic world of eCommerce. It's important to stay ahead of customers' needs by investing in a customer relationship management (CRM) system, as this can really pay dividends when it comes to correctly addressing their concerns. Automated email notifications can also be useful, whether customers need an update on their shipment status or are asking questions about a particular product. 
Having a powerful human-machine hybrid system set up can help ensure customer inquiries and orders get taken care of quickly and efficiently, while simultaneously providing deeper insights into customer behavior that will ultimately drive better business decision-making. All told, with the right strategies in place, you can make customer satisfaction your business's number one priority.
As you can see, working with the USPS can help small businesses streamline their shipping operations and save time and money. By creating an efficient mailing system in-house, understanding postage rates, and delivery times, properly packaging and labeling items for shipping, applying for a business account with the USPS, and using tracking strategies to respond quickly to customer inquiries your company should be well on its way to a successful shipping procedure. Your customers will appreciate you taking their questions into consideration, providing accurate information, and delivering packages securely. What's more, is that these services are cost-effective compared to other options that currently exist today. So by utilizing the resources available to you through the USPS you should be able to make the process of managing your business's shipping relationships seamless and straightforward.