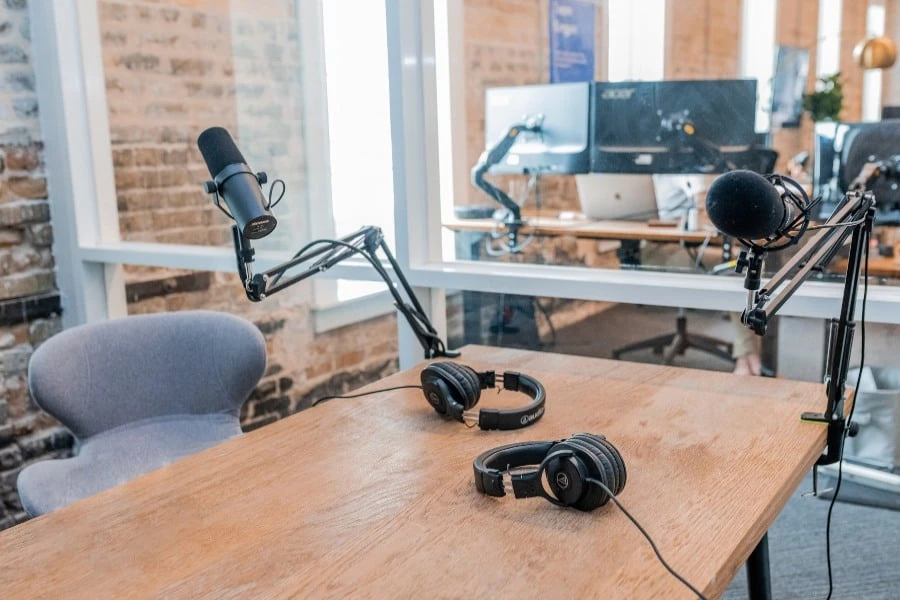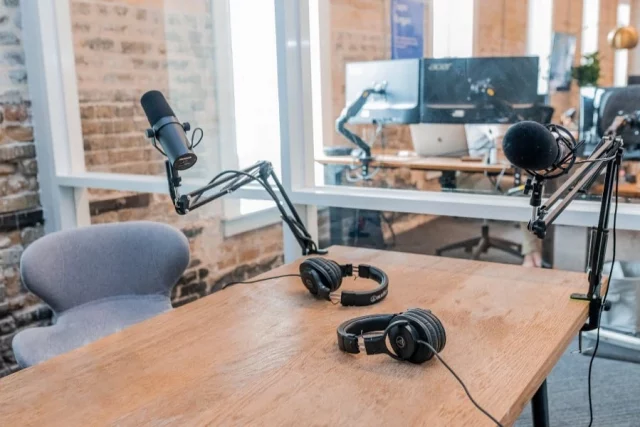 Everybody is talking about podcasts lately, but just how do you start a great podcast show? A podcast show is the new big thing these days. Podcasts are digital audio or video files which can be streamed live on the internet or downloaded to listen to at your convenience. They are usually very short with no more than an hour or half of recording. If you are thinking of starting a podcast show but don't know where to begin, here are some tips on how to start a great podcast show.
1. Find Your Passion Or Niche And Own It
First of all, you need to find your passion or niche and own it. There's no real reason why you should start a podcast if you're not interested in it. You don't have to be a fanboy/girl, but it helps. This passion will feed your show and bring you unique content. It may be easier said than done at times, especially if you are stuck in a cubicle or have no clue what you want to do with your life, but keep working on it!
Once you have found your passion(s), write down ideas for topics, questions to ask, and other things you can use to plan your show. Think of how you want your listeners to feel when they finish listening, then try to build around that idea.
2. Get The Right Tools
You don't have to be rich in order to start a podcast show. What you do need is motivation, drive, and curiosity. If you are thinking about how much it costs to start a podcast show, you should think about how great it will feel when your hard work finally pays off. You will get there faster if you invest your time and energy. If you are looking for how to start a podcast, look no further! The first step of starting up the best audio show is getting the right tools. These tools include, microphone, recorder, hosting, editing software, and then hosting platforms. You can check this website for a guide on top podcast hosting platforms. That said, getting the right tools comes with a price tag. But the truth is you can start a podcast show on a budget.
3. Be A Great Interviewer
Being a great interviewer is the major key to having a successful podcast show. You can have all of the best content in the world, but if you are an average interviewer it will not be viewed as well as someone who connects with their guests on a personal level and plays off of what they say.
You want your interviewees to feel comfortable so that they can open up and share all of their ideas. If your interviewee feels uncomfortable then the whole episode will just be a drag to listen to. No one wants to hear awkward silences and crickets in the background. The best way to do this is to make sure that you have a good rapport with your interviewee before starting. Also, always take some time beforehand to research the person so it will be easier for you when talking about their book/business/ideas during the episode.
When the interview starts make sure to think about what you want them to answer and always ask open ended questions, follow up on their answers and show interest in what they are saying. If you do this then your podcast will grow into something that is well liked and respected by many people around the world.
4. Get Great Guests
Getting great guests can help you when you want to start a great podcast show. Networking with other podcasters and asking them if they know someone who'd be perfect for your show is an easy way to get started. You can also try reaching out to people on Twitter, Facebook, LinkedIn, and Google+. If peers in the industry suggest that someone would be a great guest, they will probably say so. By asking around and putting the word out that you're looking for guests, you'll get people reaching out to you too.
Once you have an idea of who you'd like to bring on your show, create a list with their names and contact information.
5. Pick Your Format And Hosting Style
Picking your format and hosting style can be a very important decision when it comes to podcasting. If you are aiming for longevity, this is definitely something you want to think about before committing to anything at all. The different formats work well in different ways, so pick the one that best suits your goal. In addition, both of these things can be used to determine your hosting style, which is also a good idea to keep in mind. If you've identified a certain style that you think would work well for your goals, great.
Podcast Format Options
Here are some examples of podcast formats that might work well for your goals:
– Round table discussion (multiple hosts, multiple guests)
– Interview style (a single host interviewing a guest)
– Solo show (single host talking to the audience listening)
– Panel discussion (multiple hosts discussing a topic, most likely with guests involved)
– Educational (or even comedic) series (a single host speaks about a particular subject in detail on each episode)
– Informal discussion (multiple hosts discuss different things with their co-hosts on each episode)
– A combination of any of the above.
6. Host A Launch Event
Hosting a launch event is one of the best ways to start off your show. It gives you an opportunity to meet important people in the industry, establish connections and get their opinions on your new podcast. It's also a great way to see what your target market is thinking. Your launch party is an event that will be targeted to your specific audience, so the more information you can gather now, the better.
You want to make sure you have giveaways and lots of interesting discussion for everyone in attendance. Remember: Your podcast is only as good as the audience it attracts.
The benefit of planning out these first few steps before you even get started is that it shows forethought, which will allow your podcast to be taken more seriously. Your content itself will speak to how serious people take you, but having a format and hosting style already planned out will do the same thing. These are important decisions to make, so don't rush through them.