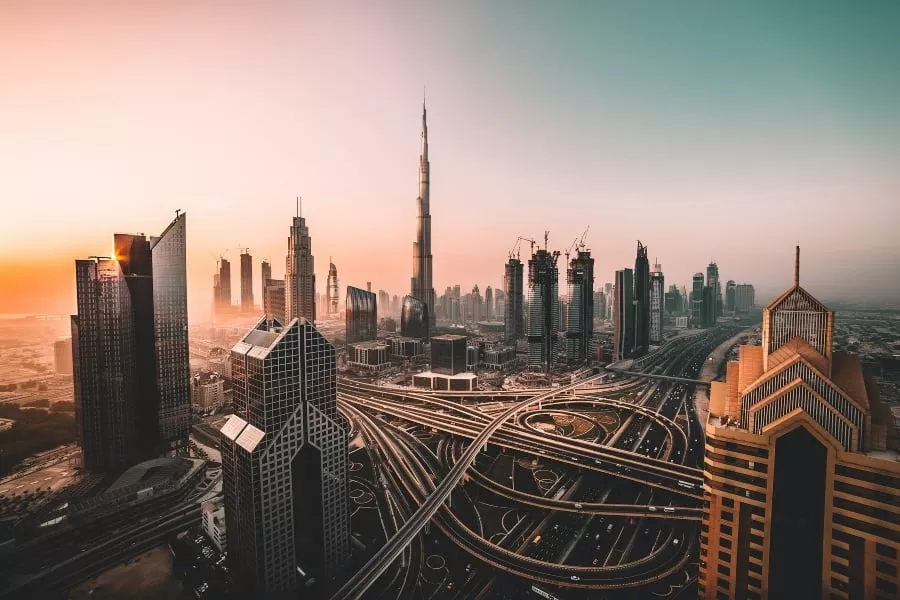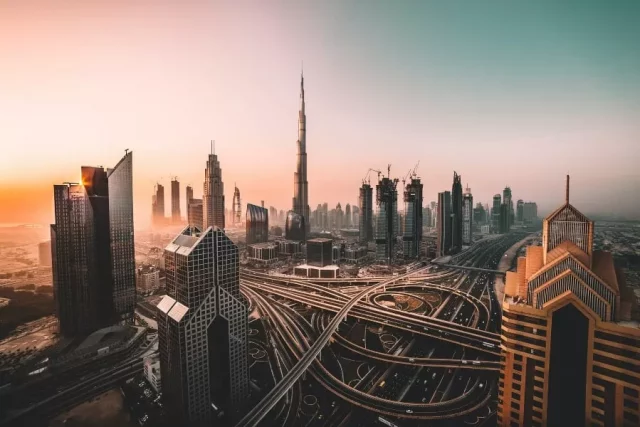 Dubai is a very interesting place to live. Did you know that around about 70% of the young, professional population living there was born abroad? People from all around the globe are incredibly attracted to it because it's a safe place with tons of fun activities. It has great weather, you get to live a good quality lifestyle and there are plenty of career opportunities. If you are playing around with the idea of moving to Dubai, but aren't quite sure, here are a few of the top reasons why living in Dubai could be a great choice for you.
1. Affordable Luxury
Dubai is synonymous with luxury. It is a hub for high-end designer goods, luxury restaurants, and is home to the first "seven-star hotel" in the world. It has some of the most beautiful and luxurious hotels you can find anywhere in the world and the best entertainment money can buy. All of this isn't only for the super-rich, though. Luxury comes in a variety of brackets and is quite accessible. There's something for every budget, and this applies to housing, too. The Jumeirah Village triangle is a housing area filled with tons of great properties. Housing tends to be your biggest expense, but even if you compromise on size and accommodation, you'll still end up with a pretty luxurious place. Accommodation is modern, well-equipped, and very clean.
2. Lifestyle
With there being a little bit of something for everyone, you'll be able to have a really enjoyable lifestyle. There are tons of leisure activities at your fingertips, including things like camping and more "out there" things like dessert skiing. If you love to shop, Dubai is the right place for you. It has some of the most fantastic malls you'll ever see where shopping is only half of it. Restaurants, aquariums, and a plethora of other uncommon things can all be found under one, beautiful, air-conditioned roof. As it is in an Islamic part of the world, alcohol is not permitted in restaurants or any other public spaces, but this won't ruin your fun. Your days and nights are filled with all manner of beach parties and other social events, giving you access to the ultimate social life.
3. Tax-Free
One of the most attractive things about Dubai for expats is the prospect of a tax-free salary. Not only are you paid really well, but none of it goes to the taxman. This means more money in your pocket and it makes it easier to save money and spend it on the things you really want to. There is also no VAT on goods and food, so you can do more for less. It's great.
4. A Really Strong Economy
Dubai's economy might not be growing as quickly as it was in the beginning of the century, but it's consistent and sustainable. The local currency has remained stable and strong, and with a GDP of around 5% each year, it makes this destination one of the most financially stable in the world. The economy is largely reliant on the international workforce, so you know they are welcoming of foreigners. This means you get paid well and get to put a rather generous salary in the bank every month.
5. Infrastructure
Infrastructure makes or breaks a place. Dubai has some of the best infrastructures in the world because the government is invested in it. Their healthcare and education rival the rest of the world and their metro system is modern, fast, and reliable, not to mention kept incredibly clean. They are invested in clean energy, too, and with so much sun, they are trying to harness solar power to reduce Dubai's carbon footprint as much as possible.
6. It's Really Safe
Dubai is a really low rate of crime and is actually one of the safest large cities in the world. The inhabitants respect the police force and are tolerant of each other. Just like anywhere else, you need to have some street smarts, but they are mostly safe and friendly. You can comfortably walk around day or night with very low risk or threat.
7. Multicultural
It is mostly Muslim, but that doesn't mean you will be persecuted for your religious beliefs. There are a large number of Buddhist, Christian, Jewish, and Hindu people living in the city, which has bred tolerance towards other cultures and religions. You can practice what you believe, but need to remember to be respectful of the fact that it is an Islamic state. This means dressing appropriately and being aware that your religious holidays might not be observed, but they will be respected.
8. The Food
The food, oh the food. Its international culture means that the food in Dubai is just wild. You get to have a taste of the world without even needing to go anywhere else. There are more than 200 different nationalities living in Dubai, and you'll be able to find food from just about all of them. From street vendors to Michelin-starred chefs, you can experience food in a whole new light.
9. It's Well Connected
Dubai has one of the busiest airports in the world and for good reason. It doubles as a massive international hub for people in transit to a variety of different locations around the globe. There are regular flights to major destinations, and they are carried out by some of the world's most reputable and prestigious airlines. It makes getting home easier and it makes traveling to your dream destinations around the globe a breeze, too.
10. It's Always Warm
If you don't like the cold, you'll like Dubai. It rarely drops below 20ºC or 68ºF, with an average of 342 days of sun a year. You'll never have to worry about your plans being canceled because of poor weather. And when it gets too warm, just pop indoors to a lovely air-conditioned attraction of your choice.
Dubai is an expat's dream. You get to keep all of the money you make and most of your year is covered in the sunshine? This safe city with great infrastructure should definitely be a serious consideration.