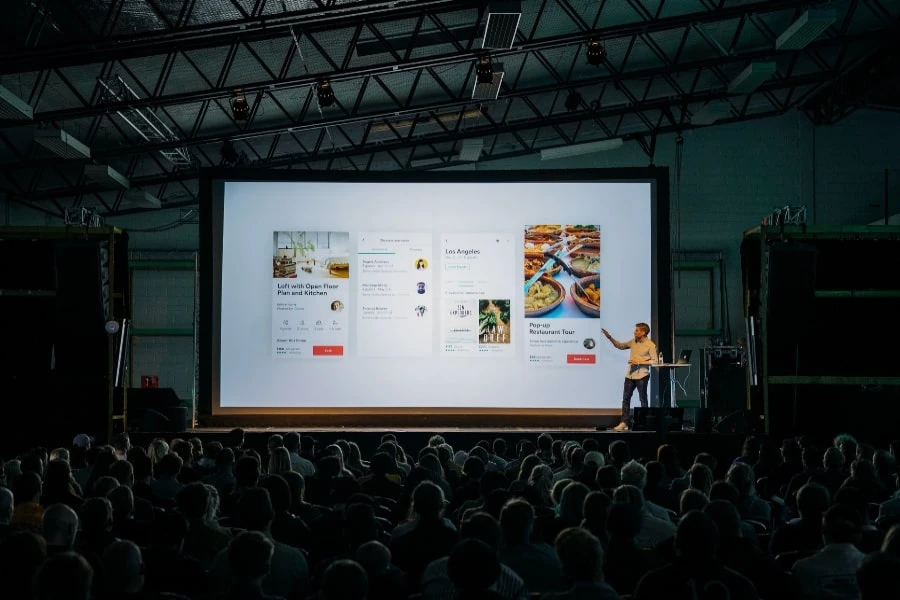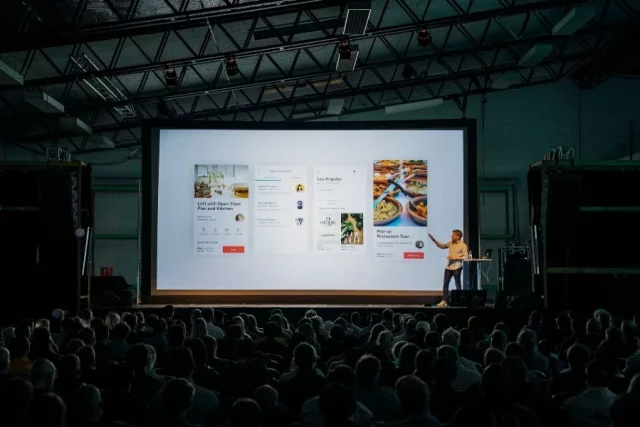 If you've got a big event coming up, you know how overwhelming it can be. You want to get a ton of people together and make the experience meaningful, worth their time, and affordable for you. A major component of this process involves understanding people's needs and setting up your event to reflect these needs. The following will explore how to set up a venue for a big event the right way.
Get Clear On Venue Requirements
Depending on your venue's policies, you might have specific standards you need to meet. This might have to do with fire safety precautions, local government legislation about noise or mess, and other details of the sort.
Before you sign for a venue, it's a good idea to have someone walk you through all of your requirements and responsibilities as a renter. This can help you avoid any trouble or fees as you go about setting up your event. It can also dictate details like how you're allowed to adhere decorations to venue fixtures and whether you're allowed to do things like change up the lightbulbs to create some mood lighting.
If you're unsure about any particular part of your vision, it's always best to ask before acting. Again, you don't want a big surprise fee. If negotiations are involved, make sure that you take a few deep breaths before entering into them and that you brush up on a few common negotiation tactics. It's not uncommon for extra requests to result in a much higher cost than you were anticipating if you don't know how to present your needs.
Get Your Focal Points Together Early
Most big events have something that is going to be the main focus. If it's a dance floor, that makes things pretty easy. If it's a feast, you want to have your tables and chairs organized in tandem with your venue's fire hazard standards. If you're planning to have a concert, make sure your stage is in working order and has all the appropriate equipment. Get your central pieces into place as early as possible, as these will set the tone for the rest of your decisions.
Figure Out Food And Water
Humans are organic materials, and this means they need food and water to live. If your event is on the shorter side (three hours or less), you might be able to get away with offering only water and packaged snacks. If the event is medium length or longer, or food is a central part of the event plan, you need to get your food sorted early on.
Figure out how much food you need and err on the side of too much rather than too little. You can always organize a donation to a local food bank if you don't use everything. Hungry people don't have as much fun as people who have eaten, and this means that making sure there's enough to eat for the amount of people present is going to be vital.
Depending on the nature of your event, you might need to collect a list of dietary restrictions ahead of time to help you better determine how many vegetarian, dairy-free and gluten-free options you need to have. If there are severe allergies, you also need to be aware of these so that whoever is preparing your food keeps allergens separate from the food of those who have allergies.
If people are going to be drinking alcohol at your event, food is even more essential. There should be a warm, filling offering every four hours at the minimum if you want to give people who've had a little too much the option to sober up. Full stomachs also help people avoid getting too drunk in the first place. Having a buffet-style table regularly refilled with new warm treats can really help keep your alcoholic events flowing smoothly and keep anyone from embarrassing themselves too much.
Bathroom Availability
Most indoor venues will have adequate bathrooms for the number of people that they can hold. If you're holding an event outdoors, however, you need to consider the bathroom plan with care. You may need to rent portable washrooms. If your event is family-friendly, you want to make sure that there are bathrooms where people can enter with their children. You might also want to designate a separate space for breastfeeding as not all women are comfortable breastfeeding publicly, nor do they want to go sit in a hot car and bake as their child eats.
Religious Considerations
If your event is going to have people of different religions, make sure that there is religiously appropriate food available (halal or kosher, for instance) as well as space to perform any required religious activities. Some religions involve regular prayer at set hours, so a designated prayer room can be a wonderful way to show your support for people's choices and beliefs.
Temperature Considerations
Of course, you're going to want to keep an eye on the expected weather leading up to the event, especially if it's an outdoor event, as this will help you get fantastic photographs and hopefully schedule your event on a nice day.
No matter whether your event is indoors or outdoors, you want to ensure that people are going to the right temperature. This might mean popping into the venue the night before to turn on the heat or air conditioning. It might mean setting up heat lamps in the outdoor areas of an event or providing throw blankets that people can use outdoors. If you're expecting it to be very hot, make sure there's adequate hydration available, as well as cooling snacks or treats. If it's going to be cold, you probably want hot drinks like coffee and tea available.
Keep Clean Up In Mind
When setting up for an event, think about the things that can make clean-up easier on you and the staff you've hired or the volunteers you have.
Placing trash cans around the space in easy-to-find locations can help reduce the risk of garbage piling up all over the place.

Putting ashtrays outside for smokers to stub their smokes in when they're done can keep patio areas and grassy areas clean.

Having stations where people can drop off their empty glasses with ease scattered throughout can reduce the end of the night hunt for glasses that end up in the bathroom as well as reduce the risk that glass will be left on the ground, which is dangerous. 
The above information should help you ensure that everyone who attends your event has their basic needs met. When people aren't too hot or too cold, when they have access to bathrooms should they need them and enough food and drinks to keep themselves satiated, it's a lot easier to have fun.