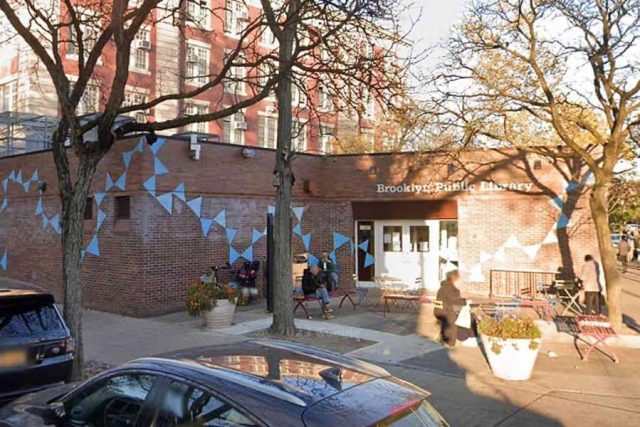 A bomb threat at a Brooklyn library on Saturday disrupted library-goers but failed to deter a scheduled Drag Story Hour, a kid-friendly reading event. 
According to the NYPD, the threat was reported around 10:30 a.m. at the library on Cortelyou Road, just half an hour before the Drag Story Hour was set to begin.
The library was promptly evacuated in response to the threat while police deployed bomb-sniffing dogs and a bomb squad to assess the situation. 
Thankfully, the library was deemed safe for re-entry after a thorough inspection, and no arrests had been made as of Monday, according to the police.
A representative from the Brooklyn Public Library expressed gratitude to their staff for alerting authorities and confirmed full cooperation with the ongoing investigation. They reiterated the library's commitment to being an inclusive and safe space for all New Yorkers.
The Drag Story Hour event, part of a three-event series at the Cortelyou branch library, was moved to the nearby Connecticut Muffin eatery to ensure its continuity amid the disruption. 
Organizers quickly approached the café, and their request was met with enthusiasm by the café's staff.
Despite the challenges, the event went on without a hitch at Connecticut Muffin, and a small but appreciative group of attendees enjoyed a 30-minute reading session. The barista at the café noted Flatbush's strong sense of community and the attendees' resilience in the face of adversity.
Elected officials and locals have voiced their outrage over the incident. State Attorney General Letitia James condemned the bomb threat on Twitter, emphasizing the importance of Drag Story Hours for families and denouncing acts of bigotry and hate. 
City Council Member Rita Joseph and others have considered legislative measures to address the growing threats to kid-friendly events like Drag Story Hour.
Similar Drag Story Hour events across the city have faced protests and opposition, including incidents like the one on the Upper East Side in February. 
In December 2022, protesters vandalized City Council Member Erik Bottcher's home due to his support for Drag Story Hour events, as The New York Times reported.
City Council Member Sandy Nurse characterized the bomb threat as an act of terrorism against children and community members. While thankful that no one was harmed during this incident, Nurse highlighted the seriousness of the threat to a public library and its patrons.
Source: