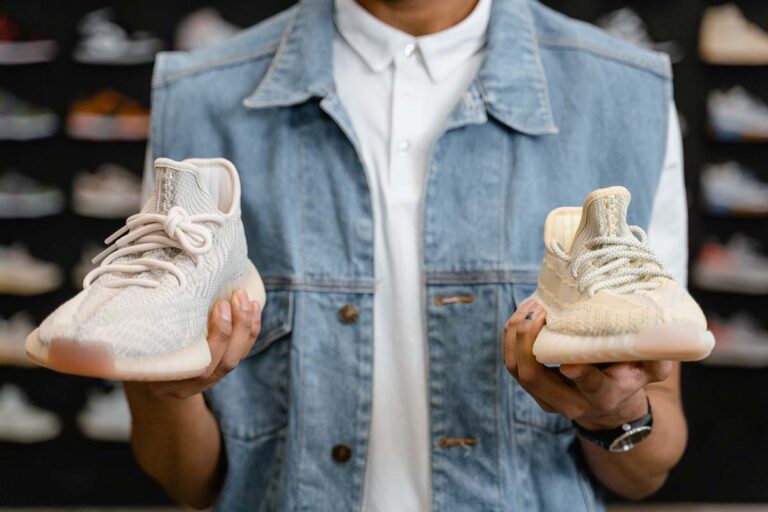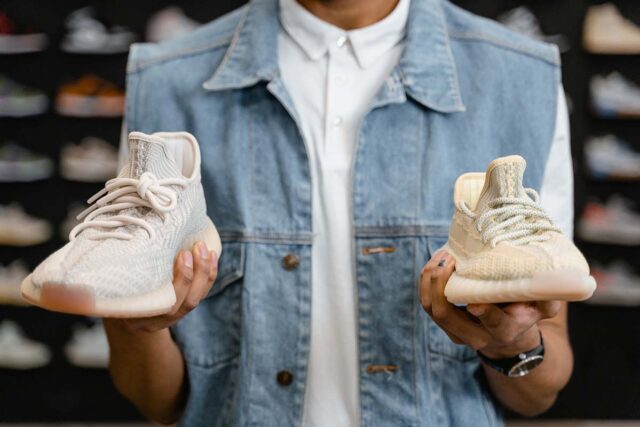 Shoe resellers are thriving as the demand for footwear remains strong and stable—even through the pandemic. According to a report by InsideHook, secondary sneaker marketplaces have turned to digital stores to expand their businesses. And some specific sneakers are doing exceptionally well, too. Air Jordan sales via the GOAT platform rose by 68%, which was spurred on by the release of the Michael Jordan and Chicago Bulls documentary, The Last Dance. Furthermore, approximately 200 out of the 500 most popular sneakers increased in value during lockdowns. By the end of 2020, the prices for the top 500 sneakers rose by 25%. The market is also growing rapidly, mainly because more women and Gen Z consumers are now looking to purchase resales.
Market growth is a good indicator that you can make a lot of money from reselling shoes online. So, if you're interested in reselling sneakers, here are a few things you need to do to start:
1. Market Research
You can't become a successful sneaker reseller if you aren't as passionate as your customer base. Shoe collectors and enthusiasts have to line up at retail stores or submit a draw on these manufacturers' official apps so that they get a chance to buy these kicks at retail price. Similarly, you have to do your research and queue in retail stores to get your hands on the best kicks on the market.
To increase your chances of getting these limited items, you must anticipate releases, subscribe to mailing lists, and use various apps to get your hands on the kicks you want to resell. In fact, sneakerheads even go the extra mile by joining vibrant communities. SoleSavy, a growing online community for sneakerheads, provides its members with expert advice and technical tools. This helps shoe enthusiasts win draws on Nike's SNKRS app or Adidas' Confirmed app. As a community, the members help each other when it comes to monitoring sneaker drops and getting their dream kicks. So if you want to offer the best sneakers to your customer base, you need to be as passionate as the most enthusiastic sneakerhead in studying the market trends and anticipating the latest drops.
2. Build Your Inventory
Eddy Lu, the co-founder and chief executive of GOAT, points out that the resale market for sneakers experiences price fluctuations depending on the public's demand for the shoe model. Sneakers that are rare or limited in stock, like the Nike Air x Yeezy 2 Red October, can continue to rise in value as time passes by. But while there is a great demand for trendy and expensive sneakers, you can also get a good return on your investment by stocking up your inventory with other lesser-known kicks that are also doing well on the market.
To ensure that you're stocking up on shoes that will sell, you need to check various stores and online marketplaces to see current prices. You can also opt to buy rare or limited edition sneakers from other resellers and wait for these models to increase in value before selling them back to eager sneakerheads.
3. Determine Costs And Pricing
Once you've studied the market trends and stocked up on sneakers with promising returns, it's time to set the right price for your sneakers. You need to consider two factors: your actual selling price and the overhead costs of selling the sneakers online.
Popular sneaker marketplaces do charge a processing fee when you transact with customers. For instance, Stadium Goods will take away 6% of your profit, while Flight Club charge 9.5%. Of course, you also have to consider the cost of shipping these sneakers. On top of the shipping fee, you also need to purchase packaging materials to ensure that the sneakers won't be damaged in transit.
4. Sell Sneakers On The Right Marketplaces
There are plenty of platforms where you can sell your sneakers, but each come with their own pros and cons. If you're starting out, you can build your reputation as a credible reseller by selling on GOAT because they help in verifying the shoes' authenticity. However, these platforms can charge high commissions and processing fees.
Other resellers sell on social media platforms like "sneaker Instagram". There are thousands of accounts that exist solely for reselling sneakers. And although social media sneaker shops might not be verified like sellers on sneaker-reselling apps, it's an excellent platform for those wanting to circumvent processing fees. In order to get better sells you should edit the photos of your shoes perfectly.
Successful resellers study market trends and read the latest news to get their hands on the most valuable sneakers. Similarly, you can experience a lot of success from reselling by reading industry updates on South Slope News. This can increase your knowledge when it comes to business and finance and help you become a reputable and trustworthy reseller in the sneaker industry.