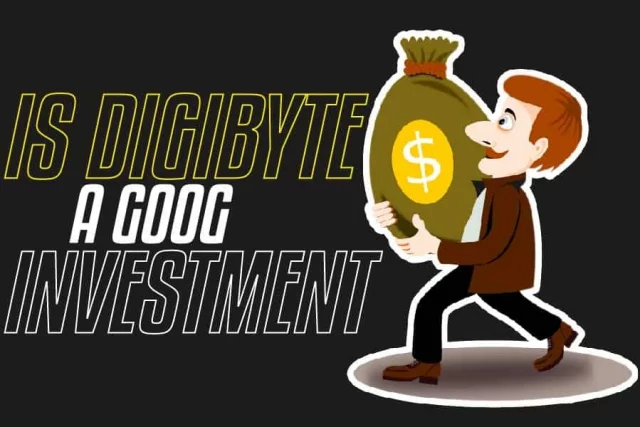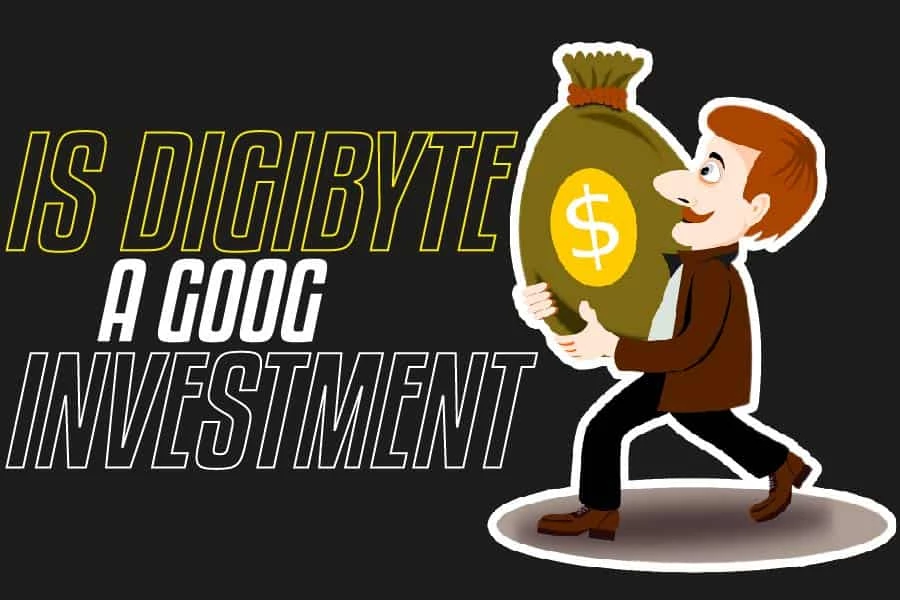 There's a lot of talk about cryptocurrency investment lately, and with good reason. The market is volatile and ever-changing, but there are opportunities for tremendous profits if you invest in the right coins at the right time. 
Over the past few years, DigiByte has consistently been among the top cryptocurrencies in the market cap. 
But is it a good investment? This article will look at the pros and cons of investing in DigiByte.
Is DigiByte A Good Investment?
Yes. DigiByte does have several features that make it attractive as an investment. For one, it is incredibly fast and efficient. It can handle large amounts of transactions quickly and at low costs. It is also secure and has been tested extensively.
When you compare it to Bitcoin, DigiByte has a 15-second block time instead of bitcoin's 10-minute block period. After 1 ½ minutes, all transactions are fully verified. 
DigiByte: What Is It?
DigiByte is a public blockchain that is fast expanding and extremely decentralized, which allows for secure and fast digital transactions. 
It was created in January 2014 by Jared Tate, who is also its current CEO and since then has been one of the most popular altcoins in the world.  
DigiByte has a total supply of 21 billion coins, with over 15 billion already in circulation. The main purpose of the DigiByte project is to provide a more secure and faster alternative to Bitcoin and other existing cryptocurrencies.
Why Buy DigiByte?
1. Security
One of the main selling points of DigiByte is its security, which makes it perfect for businesses and individuals who need to protect their data. With DigiByte, you can be sure that your funds are safe. 
The blockchain technology used by DigiByte makes it one of the most secure digital currencies in the world.
2. Speed
DigiByte is also incredibly fast. Transactions are confirmed in just a few seconds, much faster than many other cryptocurrencies; this makes it a great choice for businesses that need to move money quickly.
3. Scalability
DigiByte can handle a high volume of transactions, making it perfect for businesses.
4. Low fees
One of the main reasons to buy Digibyte is the low fees. DigiByte transactions are processed with minimal fees, regardless of the transaction's size; this helps keep the value of DigiByte stable and protects it from inflation.
Cons Of DigiByte
There is no such thing as a perfect cryptocurrency, and DigiByte is no exception. While it has many great features, one major con comes with using DigiByte –  its algorithm is quite complex, making it difficult for first-timers to understand and use. 
Conclusion
In this article, we have looked at the DigiByte cryptocurrency and tried to give a fair assessment of its potential. If you're looking for a long-term digital currency that has a bright future, then DigiByte is worth considering. 
Overall, we believe that DigiByte does have some good features going for it. If you're considering investing in DGB, make sure you research and understand the risks involved before deciding. Thanks for reading!