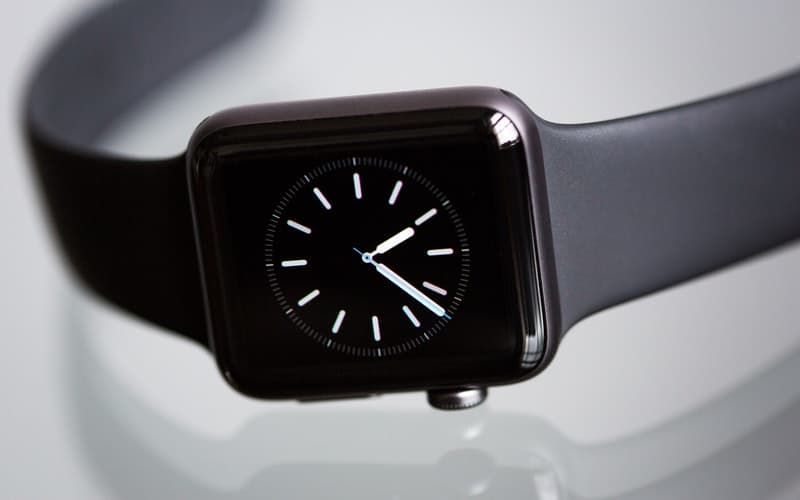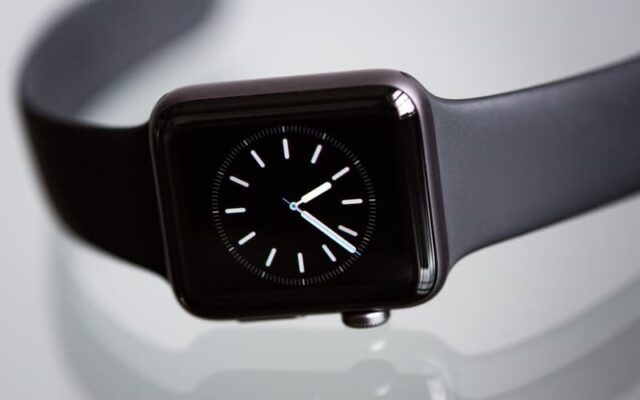 Do you have a couple of serious dollars you are willing to spend to get a quality watch for yourself, your partner, or a loved one? Are you deliberating on spending so much to get an apple watch or settle for a luxury watch? Do you need a short guide to help you make up your mind?
I understand your dilemma. Even if an item is a product of a popular brand, nobody ever wants to spend so much on something which does not offer great value or quality.
So, is an apple watch worth it? I would say Yes, A basic apple watch serves the dual purpose of a wrist watch and a smart watch. It gives you much more than what your regular watch can give.
A basic apple watch has an operating system, OLED display technology, touch screen, long lasting battery (lasts for almost a day), wireless chip, Bluetooth, sensors (accelerometer, pedometer, gyro), Wi-fi, interface (touch voice command), up to 8GB internal memory, dual core processor, more than 512MB RAM, USB charging port, changeable straps/hand bands, and water resistance.
A basic apple watch also has multimedia features (music player an speaker); notification features (timer, incoming call, text message, weather, calendar reminders); remote features (which allows you to receive call, music control, location tag, voice control, respond to notifications); and additional features like stop watch, alarm clock, and goal setting.
With these basic features, an apple watch is likened to your normal computer or phone. It is portable, easy to use, and serves the basic purpose of a phone. Obviously other luxury regular wrist watches cannot do this.
However, it is important to know that how much value you get from an apple watch depends on two things:
The brand and model of phone you use; and
The apple watch Series you go for.
What do I mean?
Before fully deciding to by an apple watch, it is desirable that you must be an iPhone user.
In order to receive calls, text messages, emails, notification of reminders set on your phone, etc., your watch must be synced to your iPhone. Apple watches only work with apple iOS, and your iPhone model must be an iPhone 5 and beyond.
Obviously, if you are a non-iPhone user or an iPhone user who does not use an iPhone 5 and beyond model, you would not get much out of the apple watch. Unless you intend to use the apple watch for limited purposes like checking the time, timer, and checking your heart beat (for the Series 4 apple watch), you can go ahead to purchase it. But again, by way of emphasis, bear in mind that you will not enjoy any extra value from it. It's worth mentioning that, if you'd like to get safe from data theft and for having unlimited bandwidth, you can try to get a VPN for apple watch.
If you use an iPhone 5 or beyond, the apple watch series will greatly determine if getting the apple watch is worth it. Be aware that the higher the series, the higher the value, and the higher the amount you will spend.
Apple Watch Series
So far, there are four generations of apple watches:
Series 4 apple watch, which is the latest apple watch technology
Series 3 apple watch
Series 2 apple watch
Series 1 apple watch
Series 1 and series 2 apple watches are obviously the earliest generation, and the cheapest. They have the basic apple watch features, but the functionality of these features is not top-notch.
Series 3 is a greater improvement on the earlier generations. Of course, it is much more expensive than Series 1 and 2, and it is also in great competition with Series 4.
I would advise that you opt for series 3 or 4 to enjoy greater value. If you have the dollars and are willing to decide on either series 3 or 4, then it is necessary to know what to expect from these series.
Series 3 and 4 both have the following features
GSM/HSPA/LTE Technology with 2G, 3G, and 4G Bands, GPRS, and EDGE Network – this supports cellular connectivity. Electronic SIM Card OLED capacitive touchscreen Dual Core CPU Loud speaker Wi-Fi, GPS, Bluetooth functionality Sensors – Accelerometer, gyro, heart rate, barometer Non removable battery with up to 18 hours usage Enables SMS, email, push Email, IM messaging Internal memory of 16GB, Optical heart sensor
They also have watchOS features like: Built in Apps for Walkie Talkie which allows you quickly check in with your loved ones High, Low, Irregular Heart Rate NotificationRadio Scribble News Air Quality Index Student ID Cards – for selected universities within the United States ECG Apple Maps Navigation Effective Siri, compared to what is obtainable in the earlier generations. Water resistance rating of 50 meters. You can bathe with it, swim with it, scuba dive, waterskiing, as long as you ensure that you stay within shallow depth. This is the better than the water resistance rating of Series 1 and 2. Branded Services like Apple Pay, Apple Music NOTE: The functionality of this features depends on your region. The watchOs features are not available in every region. You can check www.apple.com to get more details.
Because Series 4 is an upgrade on Series 3, it has some additional and upgraded features like:
5.0 Bluetooth compared to 4.2 Bluetooth of Series 3
Much louder speaker (50% louder than Series 3; this will help you make your calls better)
Better display because it has a wider screen than Series 3. This is a greater advantage when you need to read your notified messages.
An electrocardiogram sensor, which easily dictates an abnormal function in your heart. This can help a doctor get a first-hand information about what's going on in your heart. Series 3 does not have this feature.
Fall detection feature, which immediately calls an emergency service when you fall and remain immobile for a minute (i.e. 60 seconds). This feature is not installed on Series 3.
Series 3 and 4 are of two types
Series 4 GPS + cellular: This is used on iPhone 6 or beyond with iOS 12 or beyond – so upgrade your phone if you want to use series 4
Series 4 GPS requires iPhone 5s or later with iOS 12 or later – so you still need the latest software upgrade
Series 3 GPS + Cellular requires an iPhone 6 or later with iOS 11 or later. It has 16GB storage.
Series 3 GPS requires iPhone 5 or later with iOS 11 or later. It has 8GB storage
What Is The Difference Between GPS + Cellular and Just GPS Apple Watch?
GPS + Cellular Apple Watch comes with LTE connectivity. To get on this you need to subscribe to a monthly plan which costs $10 per month.
Once you subscribe you will be connected to the internet and carry out your activities on your watch without needing to be connected your phone's wi-fi through Bluetooth.
In essence, even when your iPhone is far away from you, you can still actively use your apple watch to make calls, receive and respond to messages, emails, use Siri, Apple Map navigating, third party apps, etc., without being connected to your phone.
With LTE connectivity, you do not need to carry your phone with you always. You can basically leave your iPhone at home, and you are covered.
For the apple watch that uses just GPS, it does not require a plan neither does it attract monthly charges. However, your apple watch needs to stay connected to your iPhone's wi-fi through Bluetooth. If your iPhone is far away, you will not be able to make calls, receive and respond to messages, use third party apps, etc.
Things You Can Do With The Series 3 Or Series 4 Apple Watch
When you are not with your phone, the apple watch notifies you of incoming calls, text messages, reminders, and emails. You can also respond by sending short text messages, short calls, quick email responses, through your apple watch before getting access to your phone.
Check up your to-do-list and events even when you do not have your phone on you.
Set up timers, that you can quickly and subtly glance at without needing to reach for your phone.
Monitor your Heart rate while walking, running, or even sleeping. The optical heart sensor enables this.
Make your payments through Apple Pay, without needing to reveal your real credit card details.
Control your TV, light, thermometer, through the help of your HomeKit and Siri.
Control your presentation slides, music volume through the remote-control features.
Easily check up on your loved ones with the walkie talkie feature on Series 4.
Easily get deeper tracking of your heart rate using the electrocardiogram sensor on Series 4.
The fitness track features help you to take your fitness routine serious and be more committed.
You can easily ping your phone to determine whether or not it is with you.
Easily check the weather;
And of course, check your time; after all it is a wrist watch.
Should I Choose Series 3 Over Series 4 Apple Watch?
Based on cost, Series 3 is cheaper than Series 4. You will still enjoy the benefits Series 4 has to offer.
However, Series 4 offers larger display features, louder speaker, the benefits of the electrocardiogram sensor, and fall detection feature.
I Am Not an iPhone User, What Should I Do?
Since Apple watch may not be so beneficial to you, you can check out the Samsung Android Watch.
You May Like These Articles As Well:
How Much Does It Cost To Ground A House? Must-Know Information