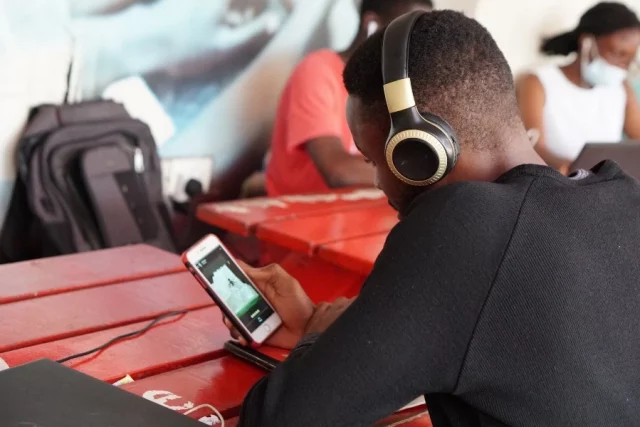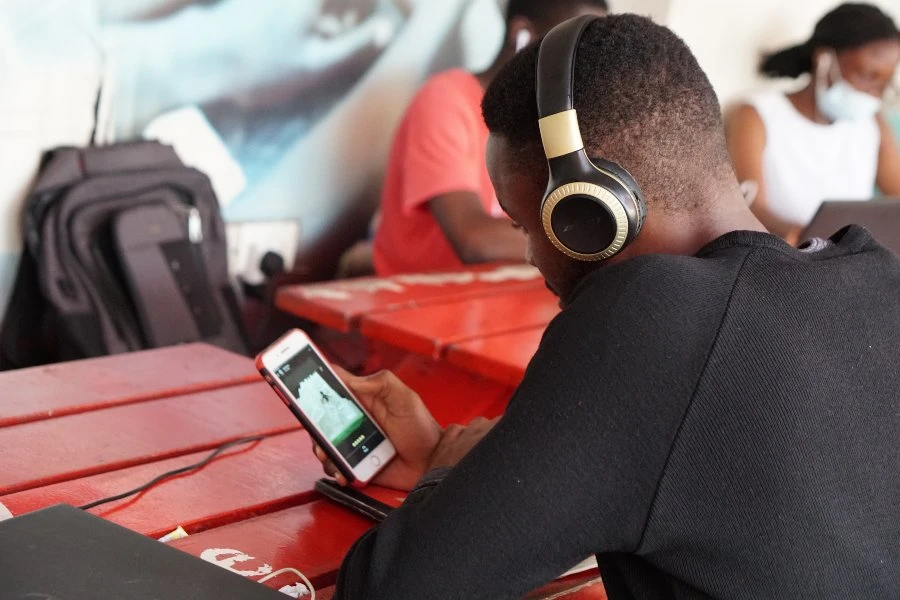 It seems that almost everything these days can be done on the go. You can now take care of your finances, shop for clothes, and make doctor appointments without having to leave the comfort of your home. So why should getting your news and entertainment be any different?
With the help of some innovative software applications, you can have all of your favorite content right at your fingertips – no matter where you are. No longer do you have to be tied down to a desk or a TV to stay up-to-date on the latest news or watch your favorite shows. In this article, we will explore a few different ways in which you can utilize technology to have all of your favorite content readily available to you. Let's get started!
Use Youtube Downloaders To Watch Your Favorite Videos Offline
One of the best things about the internet is the vast amount of videos that are available for streaming. However, there are times when you might not have access to the internet or you might not want to use up all of your data. In these cases, it can be helpful to have a video downloader on hand.
A video downloader is a tool that allows you to download videos from the internet and store them on your computer or mobile device. This can be a great way to watch your favorite videos offline or to simply keep them for later viewing. Different downloaders have different features, including the ability to choose the quality of the downloaded video, and download multiple videos at once, so be sure to compare them before deciding which video downloader is right for you. You should also make that the one you choose is compatible with your operating system and device.
Use An RSS Reader To Stay Up-To-Date On The Latest News
One of the best ways to stay up-to-date on the latest news is to use an RSS reader. An RSS reader allows you to subscribe to different websites' RSS feeds, which will then automatically send new articles directly to your reader. This way, you don't have to surf the web for hours on end looking for interesting articles – they will come straight to you.
There are several different RSS readers available, both online and offline. If you are looking for a good online option, Freedly is a great choice. It's a free service that is compatible with most browsers, as well as Android and iOS devices. Feedly is a sleek, easy-to-use RSS reader that has a ton of different customization options. If you are looking for an offline RSS reader, consider using Mozilla Thun.derbird. It's a free, open-source application that is available for Windows, Mac, and Linux. You can also use it on your Android or iOS device and have access to all of your feeds no matter where you are.
Use A Podcast App To Listen to Your Favorite Shows
Podcasts have become increasingly popular over the past few years, and for good reason. They are a great way to stay entertained while you are doing other things, such as commuting or working out. And thanks to podcast apps, it has never been easier to listen to your favorite shows.
There are many different podcast apps available, but our favorites are Pocket Casts and Stitcher Radio. Both of these apps offer a wide selection of podcasts, as well as features like variable playback speed and offline listening. If you are looking for an app that is specifically designed for TED Talks, check out Ted Radio Hour. It offers a great selection of talks, as well as the ability to listen offline.
Use A Video Streaming App To Watch Your Favorite Shows
If you are more of a visual person, or if you simply prefer to watch your favorite shows instead of listening to them, then you might want to consider using a video streaming app. There are many different apps available that will allow you to watch TV shows and movies on your phone or tablet.
A few great options include Netflix, Hulu, and Amazon Instant Video. These apps offer a wide selection of TV shows and movies, as well as the ability to watch them offline. If you are looking for an app that specifically offers movies, Flixster might be a good choice. It has a large selection of both new and classic films, as well as the ability to watch trailers and read reviews The best part is that it's free!
Use An E-Reader To Read Your Favorite Books On The Go
If you are an avid reader, then you might want to consider using an e-reader. E-readers are devices that are specifically designed for reading books electronically. They offer several benefits over traditional books, such as the ability to carry a large number of books with you wherever you go and the ability to adjust the font size to suit your needs.
There are many different e-readers available on the market, but our favorites are the Amazon Kindle and the Barnes & Noble Nook. These devices offer a great selection of books, as well as the ability to read them offline. They are also both affordable and lightweight, making them perfect for taking on the go. Another important feature that both of these devices offer is the ability to connect to the internet, which gives you access to a wealth of other content, such as websites, blogs, and news articles. The screen size is also large enough and is designed to be easy on the eyes, which is perfect for long reading sessions.
Use Cloud Storage To Keep Your Favorite Files With You At All Times
Cloud storage is a great way to keep your favorite files with you at all times. It allows you to store files on a remote server, and then access them from any internet-connected device. This is a great option if you want to be able to access your files from multiple devices, or if you simply want to free up space on your hard drive.
The most popular cloud storage providers are Dropbox, Google Drive, and iCloud. All of these services offer free basic accounts, with additional storage available for a monthly fee. Each of these services has its strengths and weaknesses. Dropbox is the simplest to use but offers the least amount of storage. Google Drive is more complex to use but offers more storage space. iCloud is somewhere in the middle, offering a good balance of simplicity and storage space. Whichever service you choose, make sure to download the corresponding app for your device. This will allow you to easily access your files from anywhere.
Whether you want to watch your favorite movies, read your favorite books, or listen to your favorite music, there is a software solution that can help you do it anywhere and anytime. By taking advantage of these innovations, you can make your life more convenient and enjoyable. So don't let a lack of internet access or storage space keep you from enjoying your favorite content. With a little ingenuity, you can have everything you want at your fingertips.