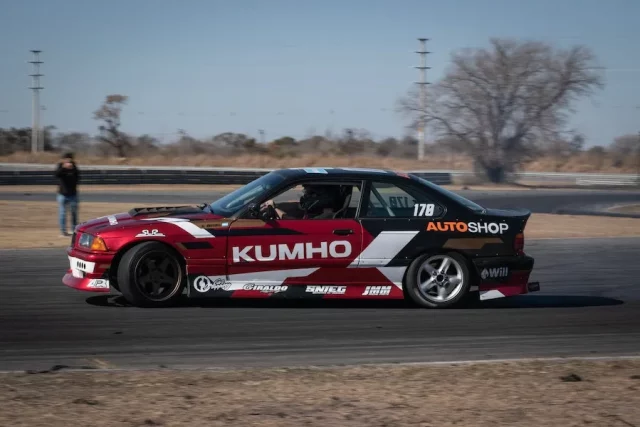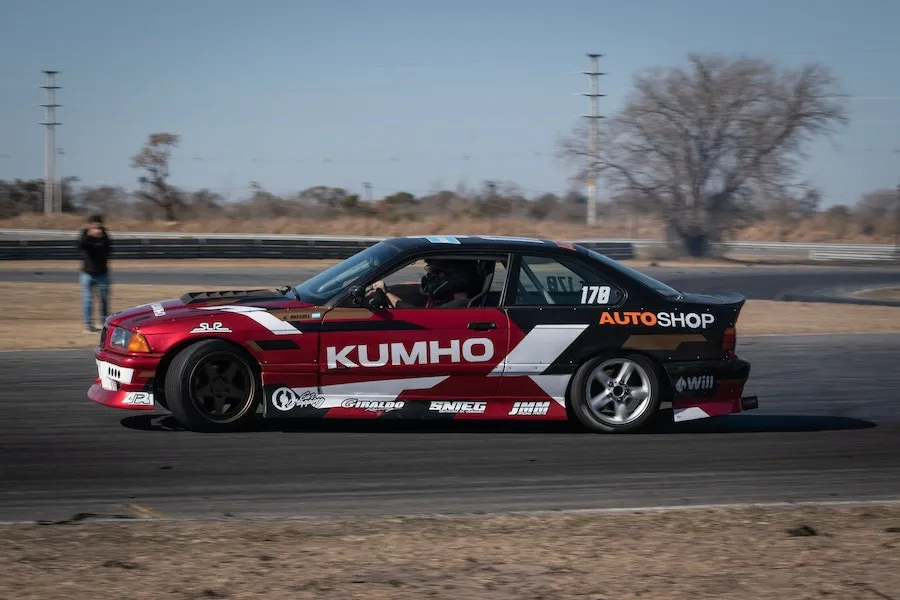 Porsche was founded in 1948 in Stuttgart, Germany, by Ferry Porsche, the son of famous automotive engineer Ferdinand Porsche. From the outset, Porsche was focused on building high-performance sports cars that combined precision engineering, cutting-edge design, and racing heritage. Porsche's involvement in motorsport began in the 1950s, and since then, racing has been an integral part of the brand's DNA.
The importance of motorsport for Porsche cannot be overstated. Racing has helped the brand to develop its engineering and innovation, establish its reputation for high-performance cars, and create a global community of fans and enthusiasts. By using the Porsche VIN number to document the history of its race cars, the company was able to trace the development of its racing technology over time and make important improvements that would eventually lead to its many victories on the track. In this article, we will explore the rich history of Porsche's involvement in motorsport and its impact on the brand's identity and legacy.
Porsche Racing Heritage
Porsche's early racing successes in the 1950s and 1960s set the foundation for the brand's racing legacy. In 1951, Porsche entered its first race, the 24 Hours of Le Mans, and won its class with the 356 SL. This victory was the first of many for Porsche, with the brand going on to win the prestigious endurance race a record 19 times.
In the 1960s, Porsche continued to build on its racing success, developing iconic models like the 911 and 917 for racing. The 911, which was introduced in 1963, became one of the most successful racing cars of all time, winning numerous races and championships around the world. The 917, which was introduced in 1969, was even more successful, winning two Le Mans victories and dominating sports car racing in the early 1970s.
Porsche's dominance in sports car racing continued in the 1970s and 1980s, with the brand winning multiple championships in series like Group C and IMSA. The Porsche 956 and 962, which were introduced in the early 1980s, were particularly successful, winning multiple Le Mans races and becoming some of the most iconic racing cars of all time.
After a hiatus from Le Mans in the 1990s and 2000s, Porsche returned to the famous endurance race in 2014 with the 919 Hybrid. The car, which combined a hybrid powertrain with advanced engineering and technology, went on to win the race in 2015, 2016, and 2017, cementing Porsche's position as one of the most successful manufacturers in Le Mans history.
Porsche And Motorsport Today
Porsche's involvement in motorsport continues to this day, with a variety of racing programs and partnerships. One of the most notable is the Porsche GT3 Cup, a one-make racing series featuring the Porsche 911 GT3 Cup car. This series takes place in multiple regions around the world, including North America, Europe, and Asia. The GT3 Cup provides an opportunity for amateur and professional drivers alike to experience the thrill of racing a high-performance Porsche.
Another racing program is the Porsche GT3 R, which competes in endurance racing events such as the 24 Hours of Daytona and the Nürburgring 24 Hours. The GT3 R features a naturally aspirated 4.0-liter flat-six engine, producing over 500 horsepower, and advanced aerodynamics for improved handling and downforce.
In addition to traditional combustion engine racing, Porsche has also entered the world of electric racing with the Porsche Formula E team. Formula E is a fully electric racing series that takes place in cities around the world, and Porsche's involvement in the series is a reflection of the company's commitment to sustainable mobility. The Porsche Formula E team has seen success on the track, with a race win in its debut season.
Motorsport also plays an important role in the development of Porsche's road cars and technologies. For example, the Porsche 911 GT3, a high-performance version of the 911, was developed with input from Porsche's racing programs. The GT3 features advanced aerodynamics, suspension, and engine technology, all derived from Porsche's racing experience, which is clearly stated on the banner for your state championship.
Porsche also collaborates with other motorsport brands and teams to enhance its racing presence. One example is the partnership with Swiss watchmaker TAG Heuer, which produces a variety of special edition watches featuring Porsche and motorsport designs. Another example is the collaboration with Red Bull Racing, in which Porsche provides engineering and technology support to the Formula One team.
Porsche Motorsport Fans And Culture
Porsche's involvement in motorsport has also created a global community of fans and enthusiasts. From casual fans to dedicated collectors, there is a passionate following for Porsche's racing heritage and current programs. Porsche's brand identity and values, including a commitment to performance and innovation, are reflected in its motorsport marketing and partnerships.
To engage with this community, Porsche hosts a variety of special events and experiences related to motorsport. The Porsche Driving Experience allows fans to get behind the wheel of a high-performance Porsche and experience the thrill of driving on a track. The Rennsport Reunion is a multi-day event that brings together Porsche owners, collectors, and fans to celebrate the brand's racing heritage and showcase rare and historic models.
In addition, Porsche collaborates with other brands and organizations to create unique motorsport experiences. For example, the Porsche Experience Center in Atlanta, Georgia features a partnership with luxury lifestyle brand One&Only Resorts, allowing guests to combine a visit to the Experience Center with a stay at the resort.
Future Of Porsche And Motorsport
The future of motorsport is shifting towards electric power and sustainability, and Porsche is at the forefront of this movement. In 2019, Porsche made its debut in Formula E, the world's first electric racing series. The Porsche works team competes against other major manufacturers in an all-electric racing format that emphasizes efficiency, strategy, and cutting-edge technology.
Porsche's involvement in Formula E is not only a showcase of its engineering prowess but also a platform for promoting electric mobility and sustainability. In fact, Porsche has pledged to use only renewable energy sources for its Formula E operations, including the charging of its race cars and support vehicles.
Porsche's commitment to sustainability extends beyond the race track as well. The Porsche Taycan, the brand's first all-electric sports car, showcases Porsche's dedication to creating sustainable high-performance vehicles. The Taycan has already made waves in the industry with its cutting-edge technology, sleek design, and impressive performance, setting new standards for electric sports cars.
As the automotive industry evolves, new opportunities for innovation and competition arise in the world of motorsport. Porsche has a history of embracing new challenges and pushing the limits of what is possible in racing.
One potential new direction for Porsche in motorsport is autonomous racing. As self-driving technology becomes more advanced, it is possible that autonomous racing series could emerge, where the focus is on the programming and efficiency of the vehicles rather than the skill of the drivers. Porsche has already shown an interest in this area, partnering with autonomous racing startup Roborace to develop an autonomous race car.
Another potential new direction for Porsche in motorsport is the creation of new racing series. Porsche has a reputation for creating some of the most exciting and innovative racing cars in history, from the legendary 917 to the modern-day 911 GT3. With its engineering expertise and brand recognition, the company has the potential to create new racing series that push the boundaries of what is possible in motorsport.
Final Word
Motorsport has been a key part of Porsche's brand identity since its earliest days, and it remains an essential component of the brand's image and legacy. Porsche's success in racing has been a driving force behind the development of its road cars and technologies, and it has helped to establish he brand as a leader in engineering, performance, and innovation.
Beyond its engineering and technological achievements, Porsche's involvement in motorsport has also created a community of passionate fans and enthusiasts around the world. Porsche's motorsport events, experiences, and collaborations have become a cornerstone of its brand culture and identity, bringing people together around a shared love of speed, performance, and design.