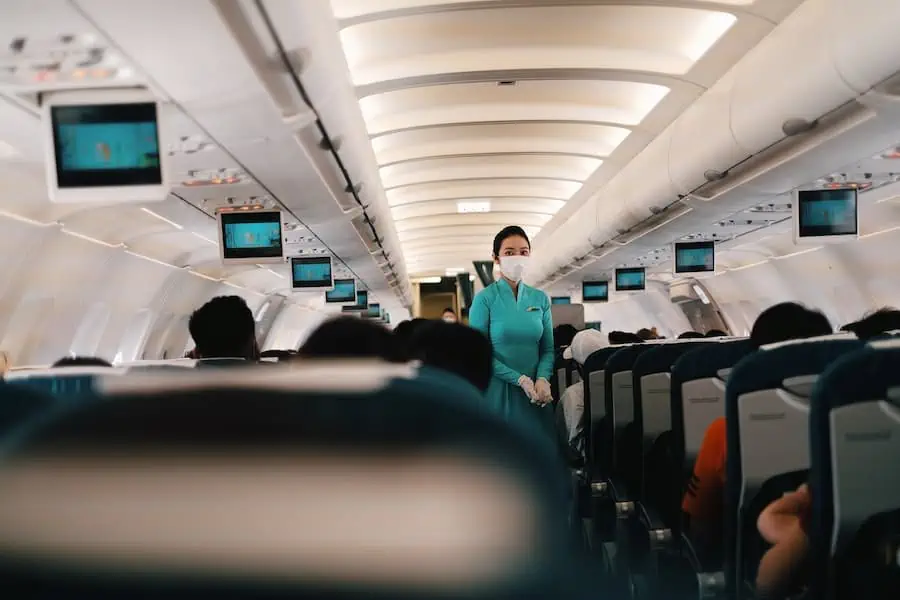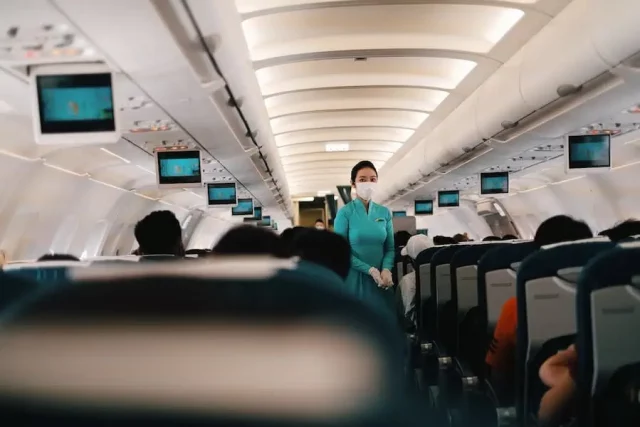 Many people are drawn to a career as a flight attendant because of the attraction of travel, the excitement of working in a fast-paced atmosphere, and the ability to meet people from all over the world. 
If you're thinking about becoming a flight attendant, this blog post will give you helpful advice on how to get started and boost your chances of success. We will walk you through every stage of the process, from obtaining the appropriate qualifications to learning essential skills and preparing for interviews.
Understanding The Role
It is critical to understand the roles and expectations of a flight attendant. Do you see yourself doing this? How would you like to develop? Flight attendants are largely responsible for guaranteeing passengers' safety, offering good customer service, and ensuring customers have a pleasant flying experience. So the weight that you'll carry is heavy but pleasant! 
So, before you begin the journey, get familiar with the daily activities such as performing pre-flight safety inspections, watching videos on flight etiquettes, how to support passengers during boarding and in-flight assistance, and efficiently addressing problems if any mistakes occur. 
Research Airline Requirements
For aspiring flight attendants, different airlines may have different prerequisites and certifications. Therefore, one must go through them and ensure they qualify for most of them. 
For example, the delta airline cabin crew requirements are a high school certificate or GED, fluency in English (and possibly other languages), a minimum age of 18 or 21, and the ability to pass a medical test. 
Additionally, candidates with a college degree or prior customer service experience may be preferred by several airlines. Understanding these requirements allows you to prepare for the upcoming assessments, ensure that you are ready for them, and expect the type of interview you'll undergo. 
Acquire The Necessary Certifications
So, congrats, you're qualified! What's next? Acquiring the relevant credentials. It is critical for increasing your chances of securing a flight attendant career. To start, look for places and seminars that offer the needed certificates. Next, participate and complete an approved training program created exclusively for flight attendants. There's a whole list of protocols to follow.
They'll teach you the safety procedures, first aid and CPR, emergency evacuation methods, customer service skills, and aviation rules are all included in these seminars. 
Look for programs approved by regulatory agencies, such as the FAA in the United States or the European Aviation Safety Agency (EASA) in Europe. These certificates add you to the top priority list, making your dreams come true faster!
Develop Key Skills
To achieve their roles, flight attendants must have a specific combination of talents. This includes communication and interpersonal skills, patience, problem-solving abilities, and the ability to remain calm under pressure are all important skills to have. It is also good to understand and work through the customer's needs quickly. 
Seek opportunities to work in customer-facing professions to improve your customer service skills. In addition, practice your verbal and nonverbal communication skills since good communication guarantees passenger happiness and safety.
Polish Your Language Skills
Because flight attendants frequently interact with passengers from many cultural backgrounds, language competence is highly valued in the aviation sector. 
Consider acquiring a second language, preferably spoken in your targeted destinations or by your preferred airline. Many airlines offer language training to their flight attendants, so having a strong foundation in a second language can give you an advantage during recruitment.
Create An Outstanding Resume And Cover Letter
Creating a professional resume and cover letter is an important step that strengthens your application since it highlights your relevant skills, qualifications, experiences, and everything on one page. 
Make your resume stand out by emphasizing your customer service experience, language skills, and previous employment in which you displayed teamwork, adaptability, and problem-solving abilities. 
When feasible, use action verbs and quantify your accomplishments. Your cover letter should be concise and entertaining and demonstrate your enthusiasm for the aviation business.
Prepare For Interviews
Flight attendant interviews are an important element of the employment process. Prepare for interviews by researching and practicing typical interview questions. Although interviews can be daunting and extremely anxiety-inducing, here's how to tackle it.
Prepare to demonstrate your grasp of the airline and its values and your knowledge of the flight attendant role—practice scenarios in which you provide outstanding customer service or handle tough situations. During the interview, dress properly and exhibit a confident and friendly demeanor. Watch the tone you're talking in. Practice speaking in a formal language and posture. Train yourself by watching videos or having a friend take a mock interview. Keep practicing and keep learning. 
Stay Updated With Industry Trends
Being on flights sets continuous trends and changes. So staying updated on industry trends, laws, protocols, and inventions is important. Listen and follow the news, participate in industry forums, and consider joining professional organizations such as the Association of Flight Attendants.
Go further and create a professional profile on LinkedIn or any other platform and connect with fellow aspirants looking to be in the same field. Industry networking can bring useful insights, career leads, and future mentorship opportunities.
Highlight Customer Service Experience
It's a no-brainer that to work as a flight attendant, you need to have expertise in customer care. So it is important to emphasize any experience you have related to that—whether from volunteering, previous jobs, internships, or events. Showcase your ability to prove that you're suited for the role and can communicate effectively, handle challenging situations, and provide exceptional service to the people flying on board with Delta Airlines! 
Grooming And Appearance

 
Not just a flight attendant but any professional role needs a professional appearance and attire. Check for any dress code policy, learn about what is allowed or not, and make sure that the grooming, presentation, the outfit is all on point during the application journey.
Be Punctual And Reliable
These are some bonus tips but showing punctuality and reliability are great pointers to add if you want to boost your application. Even the people flying with you would depend on the many services you'll provide. So it is an essential skill to have. 
How would you showcase it in your application? It's simple. Arrive to any interviews, meetings, or scheduled requirements on time and show them you can take responsibility and accountability.
Be Flexible And Adaptable
Being a flight attendant involves adjusting to different time zones, schedules, and countries. Also, the added point is that any job impacts your lifestyle too. They even have to understand and learn the cultural aspects of it and fit in until their next call. So being flexible is a need! Showcase the fact that you can adapt to any situation and be flexible.
Now how can you do that? In your interview, if you've been to places, you can start describing how you had to adapt to the surroundings and tell your experience. If not, try talking about the tough situations you had to adapt through. Flying high is a no-brainer if you can adjust to the toughest scenario!
Show Off that Teamwork Skills
Teamwork makes the dream work! The flight attendants work with the cabin crew, other staff of different races and ethnicity, and the other people on board. Taking care of the needs, and if any blunder occurs, the team comes together to devise solutions.
However, it can go downhill, just like the domino effect, if they don't possess the right teamwork skill. So it is vital. Highlight the ability to work, support your colleagues, collaborate, and maintain healthy communication.
Show That You Can Communicate
This brings us here, communication is important! It is essential to know how to communicate in every way because the people on board around you may have a language barrier, disabilities, or problems. 
Highlight and showcase any ability that proves you can communicate with a person in stressful times, verbally and non-verbally, and that you have a good record of handling any questions or curiosities of the customers.
Have A Positive And Persistent Attitude
In such a competitive field, it's evident that flight attendant positions are high as they're in demand. But never lose hope. Remain positive and persistent through it. Don't get discouragement, and negative reviews take you down. Instead, use these to improvise and enhance the possibility of great news ahead.
And being positive and persistent help you in sweet gestures and will warm up the people you're serving. If any inconvenience occurs, you can work right through it without losing your temper, which is an amazing trait to have! Posses it.
Conclusion
Right so here you go! Here's the full breakdown of your journey to begin as a flight attendant. I know a career as a flight attendant may be both thrilling and rewarding. But if you're struggling and considering whether it's a suitable job with anxiety, don't stress. Anyone can apply as long as they prove they are capable. 
Just stay enthusiastic, adaptive, and committed throughout the process. Then, you can kick-start your flight attendant career and fly to new heights with Delta Airlines with the appropriate mindset. Thank you for reading!