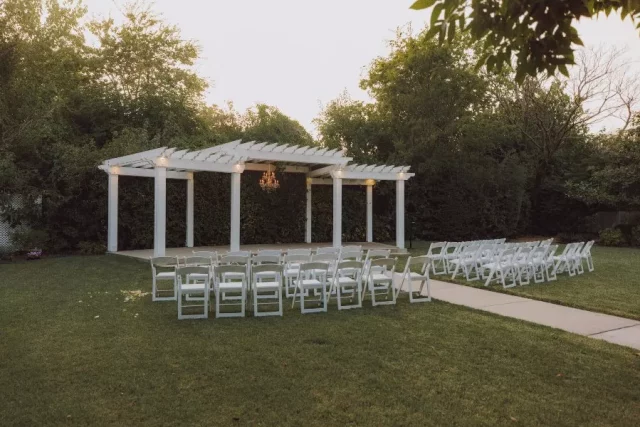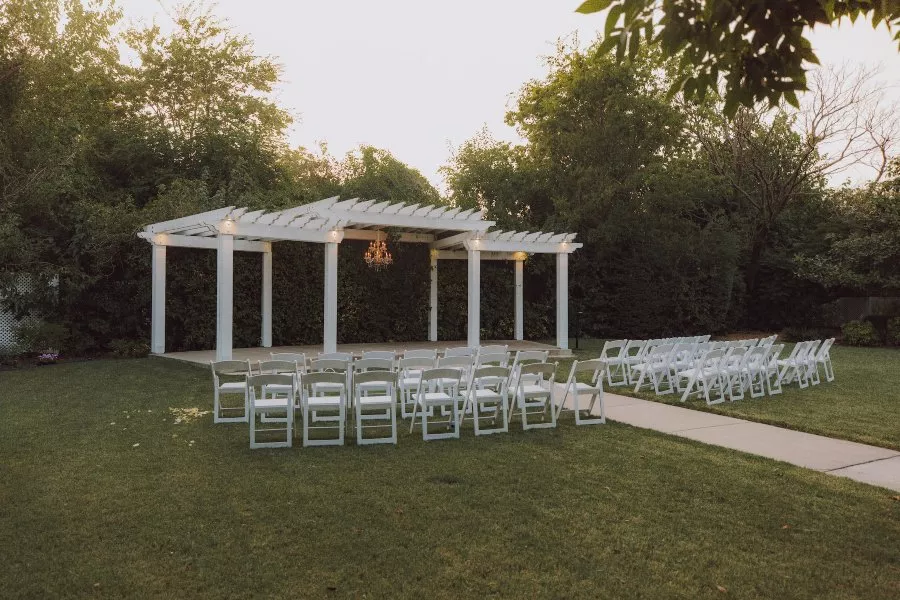 Your wedding day is one of the most important and memorable days of your life, and finding the perfect venue is an essential component of creating your dream wedding. Whether planning a grand celebration or a more intimate gathering, choosing the right location can set the tone for your event. From elegant ballrooms to rustic barns, there are countless options to consider when searching for the ideal venue. However, with so many factors to consider, navigating the process on your own can be overwhelming. Here are some tips on how to find the perfect venue for your dream wedding.
1. Think About Location
If you're planning a wedding in Maryland, there are many beautiful and unique venues to choose from, depending on your preferences and needs. Maryland has diverse landscapes, including mountain ranges, forests, rivers, and beaches, so you can find a venue that suits your wedding style and location preferences. Venues along the Chesapeake Bay or the Atlantic Ocean might be perfect if you're looking for a coastal vibe.
For a more rustic and natural setting, you can consider a venue in the western part of the state, such as the mountains or the forests. The Rosewood Farms and Vignon Manor Farm are among Maryland's best wedding venues that provide open spaces and breathtaking scenery. Additionally, it's important to consider the location in relation to where you and your guests will be coming from, as well as transportation and parking options.
2. Consider Your Wedding Style
Every couple has a unique vision for their big day, and choosing a venue that aligns with it is crucial. There are many different wedding styles, from elegant and formal to relaxed and rustic. Consider the overall aesthetic you want to achieve, including factors like the color scheme, decor, and ambiance.
For example, envision a bohemian-inspired wedding with greenery and natural elements. A venue with outdoor spaces like gardens or a park might be the perfect fit. Alternatively, if you're planning a glamorous and luxurious event, a grand ballroom with ornate details and a sweeping staircase might be more your style. Determining your wedding style early on will help you narrow your venue options and ensure that your venue perfectly matches your vision.
3. Set Your Budget
Wedding venues can be one of the biggest expenses in your overall wedding budget, so it's important to determine how much you can afford to spend before you start looking. Be realistic about your budget and remember to factor in additional expenses like catering, decorations, and other rentals. Some venues may have inclusive packages that include catering, staffing, and other services, which can help simplify the planning process and save you money in the longrun.
When setting your budget, consider the time of year and day of the week you plan to have your wedding. Peak wedding season and weekend dates are more expensive than off-season and weekday dates. A clear understanding of your budget will help you prioritize your venue search and ensure that you can find a venue that meets your needs and fits your budget.
4. Consider Your Guest List
Choosing a venue that can comfortably accommodate your guests without feeling overcrowded is important. Consider the layout of the space, the number of seats and tables available, and the flow of foot traffic. A cozy venue with a warm and welcoming atmosphere might be perfect if you're planning a more intimate wedding with a small guest list.
However, if you're planning a larger wedding with many guests, you'll need a venue with ample space to accommodate everyone comfortably. Additionally, consider your guests' needs, such as accessibility for those with mobility issues or special dietary requirements for catering.
5. Consider The Season And Weather
Weather conditions can significantly impact your wedding day, so it's important to choose a venue that can accommodate your wedding date and any potential weather-related issues. If you're planning a wedding in Maryland, the climate can vary greatly depending on the time of year. Summers can be hot and humid, while winters can be cold and snowy. Spring and fall are typically mild and comfortable.
Remember the weather patterns and conditions when choosing a venue, and consider options for indoor and outdoor spaces. Venues with indoor and outdoor options can provide flexibility if the weather doesn't cooperate on your wedding day. Additionally, if you're planning an outdoor wedding, have a backup plan in case of rain or extreme weather conditions.
6. Amenities And Services Offered By The Venue
Some venues offer a full range of services, from catering and decorations to music and entertainment, while others provide only the basic space for you to work with. Depending on your needs and preferences, you may choose a venue offering a range of amenities and services to help simplify the planning process. Some venues may offer in-house catering or partner with preferred vendors, saving you time and money in the long run.
Others may provide tables, chairs, linens, and other rental items to help you create the look and feel you want for your wedding. Additionally, consider any special features or services that may be important to you, such as a bridal suite or on-site accommodations for your guests.
7. Request A Tour
Once you have narrowed down your list of potential venues, scheduling a visit to each one in person is important. This will give you a better sense of the space and its potential and the opportunity to ask questions and address any concerns you may have. During the site visit, note the venue's layout, decor, lighting, and ambiance.
Consider how well it fits with your wedding theme and personal style. Pay attention to any potential challenges or issues that need to be addressed, such as parking or accessibility. Additionally, ask the venue coordinator or staff about any restrictions or policies, such as noise ordinances or catering requirements. This will help ensure that you clearly understand what is allowed and what is not.
Choosing a wedding venue in Maryland can be overwhelming, as there are so many options to consider. However, you can find the perfect venue that fits your needs and preferences with the right approach and planning. By researching and visiting each potential venue in person, you can ensure that it will meet all your expectations and create a beautiful backdrop for the wedding of your dreams.