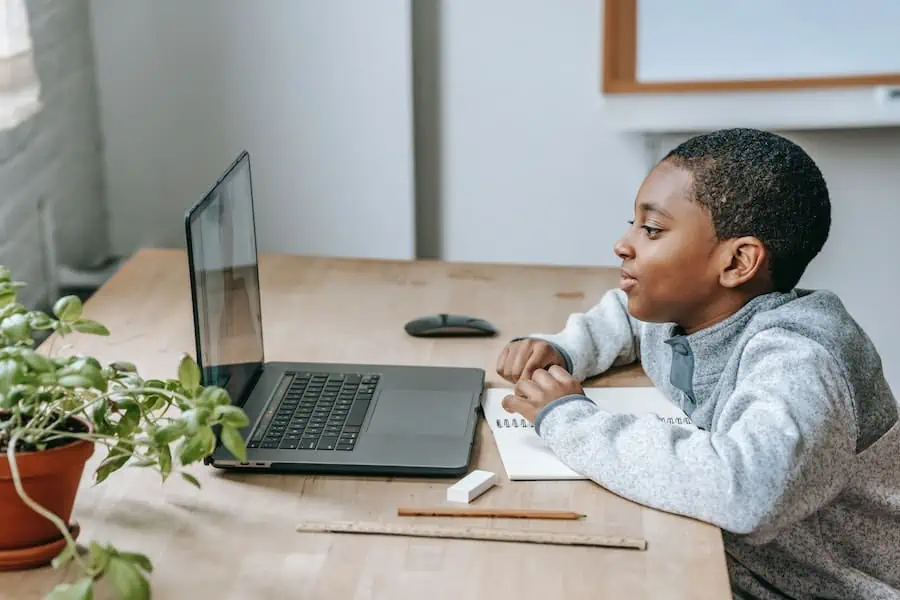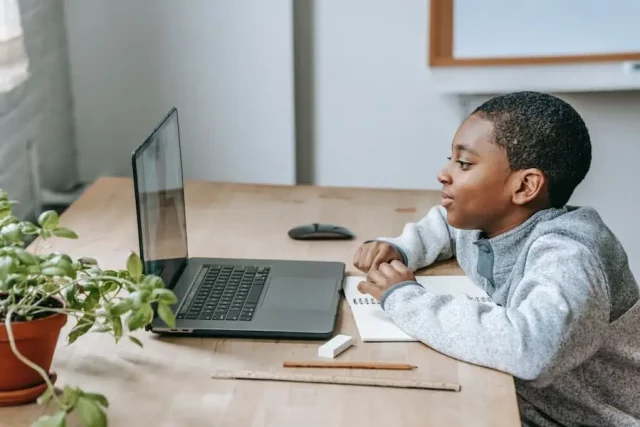 Considering the far-stretched benefits of AI in essential business training, online courses have marked its footprint and brought about a huge change in production and progress. According to the statistics, 98% of US corporations have planned on using eLearning. Not only this, 40% of Fortune 500 companies are using eLearning. The estimated net worth of the industry is expected to cross $325 billion by 2025. 
Artificial Intelligence or Machine Learning has made the online learning industry more adaptive, creating the possibilities for customized and personalized learning experiences for individuals and businesses. It has benefitted with improved retention while breaking away from the traditional tale one-size-fits-all learning courses techniques. One of its examples is the improvement and advancement of construction industries through contemporary construction technology. 
Drawbacks Of Traditional Learning 
Traditional learning methods have been there for eternity and were considered the foremost approach to learning; however, the advent of AI has brought a huge shift to the perspectives. Here are some underlying facts that highlight the inefficiency of traditional learning methods:
Time-Bound:
The strict schedules restrict the learners and make it difficult to stay consistent. They have to stay available at a certain time which creates trouble in ensuring consistency. 
High Cost: 
The traditional methods involve high maintenance and infrastructure cost for both learners and the instructors. 
Inaccessibility: 
Learners have to physically attend each course which is inefficient considering their work schedules. 
Theory-Based Lessons:
Less-activity and more theory increase the chances of distractions and create difficulty in grasping the subject. 
Role of AI in eLearning – How It Shapes The Industry 
As you know that AI technology can mimic human intelligence through natural language processing and deep learning; let's look into detail how it facilitates and improves the eLearning horizon. 
Personalized Learning – The Adaptive Learning Method 
eLearning AI offers adaptive learning, which is based on personalized learning styles for every user. The adaptive learning method is integrated with Machine Learning algorithms that enable the ability to change the course material in real-time. This helps the instructors to improvise the course based on the learner's capability and understanding. 
Moreover, it can also help make the course highly relevant for the learner, giving them specific information and valuable guidelines. According to LinkedIn statistics, around 58% of employees prefer self-paced learning. Mimeo research states that 7 out of 10 L&D departments in North America use  LMS for personalized content and real-time project tracking. 
As adaptive learning is a data-driven approach, it lets the users keep track of their performance as well. Students can choose from their desired pattern of learning and levels of difficulty. As they move ahead of the curve, they gradually become masters of the topics with proper conceptualization and reasoning. 
Better Decision Making: Advanced Analytics
AI has enabled employee performance evaluation to be more efficient. With traditional methods, instructors and trainers used to spend a lot of time evaluating, and the criteria were tricky to ensure efficient outcomes. However, Artificial Intelligence ensures the quickest data analyzing that helps in better decision-making. With optimized learning methods, business leaders can make informed decisions and evaluate in real-time. It adds more transparency and makes the system robust. 
The predictive learning approach is used for data mining to carry out efficient evaluation. These tools fetch the information and create personalized criteria to evaluate the progress. 
Time-Efficient & Speedy Learning 
When it comes to uses of AI in eLearning, speed and time-efficiency are the two important outcomes. With the help of AI, it's easier to design courses using an agile approach. It makes the learning process much simpler and faster while ensuring quality. 
The learning system gets integrated with automatic translation and localization that helps connect the users, making it simpler for them to understand, grasp and respond. 
If you consider a traditional learning system, providing information in multiple languages is not only time-consuming but involves a lot of investment. In contrast, AI offers a huge range of automatic translations each time. 
According to Ken Landau, director of technology-enabled learning for IBM, by utilizing distance learning technology, the company cut costs by around$200 a million in the past year to provide management development and computer training products along with new product information to the sales team. 
The Use of Bots to the eLearning Mix
Humans feel hindered by several factors when it comes to monitoring and managing a huge number of students learning from across the globe. Whereas for bots, it is much simpler. AI bots can keep the individual performance track of every student and even guide them for all their needs. 
In case a user comes up with a common query, the bots will not bother the teacher and will respond to the student using the fed algorithms and stored information. The best part about AI bots is that it keeps on improvising and enhancing their knowledge tank. In the eLearning industry, the LMS is directly integrated with bots to ensure enhanced support. 
Chatbots sets as a great example which guides and entertains every student as per their needs. By 2023, the net worth of the Chatbot industry will reach $137.6 million, whereas its value by 2025 is predicted to be  $239.2 million. Chatbots have the capabilities to save up to completing 70% of conversations, which means teachers just have to give them the programmed algorithms, and they will help every student in their time of need with reliable solutions and guidance. 
Expanded Engagement: The Use of Virtual Tutors
AI in online learning has another benefit for the learners – the use of virtual tutors to eLearning. Virtual assistance offers a solution when a student asks for it, and that's the feature that makes it different from Chatbots. These are more proactive and efficient. Virtual assistance offers more valuable answers to queries and benefits both the teacher and the student. It offers solutions to assessments for teachers and a proper guide to learn the course easily within hours to the student. 
In short, it helps break down the plethora of information and lets the student learn the most important concepts of the course. 
Furthermore, virtual assistance has the capability to automate and schedule grading along with providing explanations to broaden the understanding of the course. By 2021, the self-paced market was predicted to grow to $33.5 billion. Moreover, according to the global forecast, the LMS market was expected to grow at 24% CAGR considering the many benefits of AI integration.
eLearning Grading and Assessment
Grading is one of the most controversial aspects of traditional learning. The outdated approach involved too many roadblocks and chances of biased decision-making. There have been many cases where the handwriting of students was compared with other students to properly grade each student. 
However, since the advent of AI eLearning things took a drastic turn. Grading assessments become much more accurate with the use of neural matching capabilities. Machine learning is able to intent and answer catching up on the details provided through written assessments. The plagiarism detection tools not only detect if the information is copied from any other resource but also catches the AI written content. It compares the content by comparing them with past submitted assessments bringing better evaluation and transparency in the industry. 
Enhanced Accessibility 
One of the finest examples of enhanced accessibility through AI eLearning is the system of OSHA (Occupational Safety and Health Administration). The federal agency offers online learning courses, such as OSHA 30 Construction Online, to employees to teach them about workplace hazards specific to the construction industry. With the help of AI-integrated learning platforms, both employees and employers can conveniently access and attend the OSHA 30 Construction Online courses from anywhere, providing flexibility and convenience in obtaining essential safety knowledge.
Trainers can create courses and entertain thousands of students in a day without exhausting themselves. Moreover, employees with tough work schedules can accommodate hourly sessions during or after their work hours. The benefit of playing, pausing, and saving the session adds a cherry on top of accessibility. None of them face trouble or any sort of restriction and can complete their course for whichever duration they desire. This has increased the effectiveness of learning and magnified their employee educational graph. 
AI Makes eLearning More Adaptive
Artificial Intelligence is not stagnant at any pace or aspect of a process. It shows a route to improvisation and betterment. With every passing second, technology is becoming robust. AI has brought an adaptive approach to the eLearning industry by introducing the detection of the knowledge gap, offering recommendations, analyzing the information, evaluating it for any chance of improvement, and analyzing the learner's weaknesses and areas of improvement. For learners, AI offers consistent monitoring of the user's activities, where it interprets on the basis of industry-specific activities and accurately guides the learner. 
Wrap Up 
Harnessing the powers of AI, many companies have started offering personalized learning to scale up progress and productivity. If you ponder on the development made in the last four years, you can find some astonishing growth in the adaptation of AI eLearning, which is expected to reach $190.61 billion by 2025.