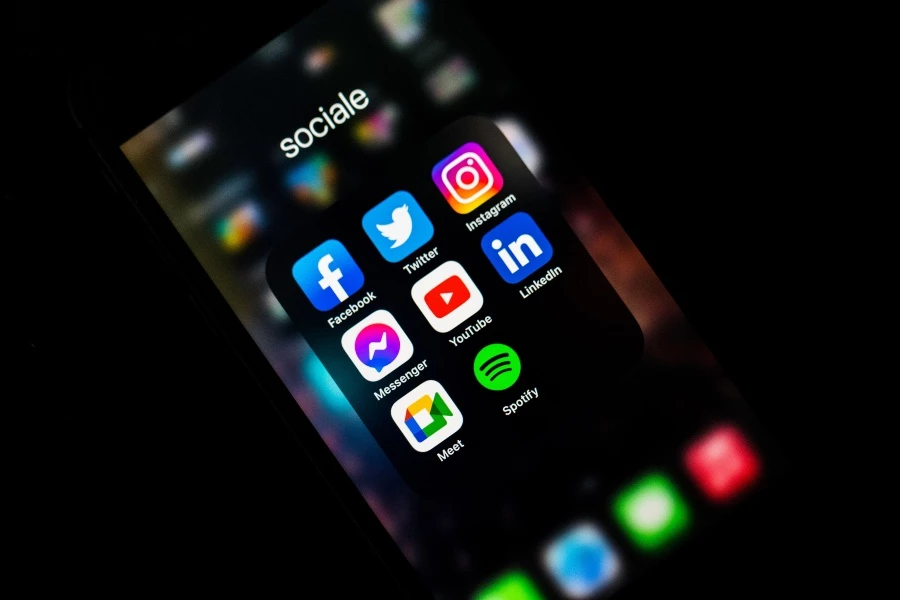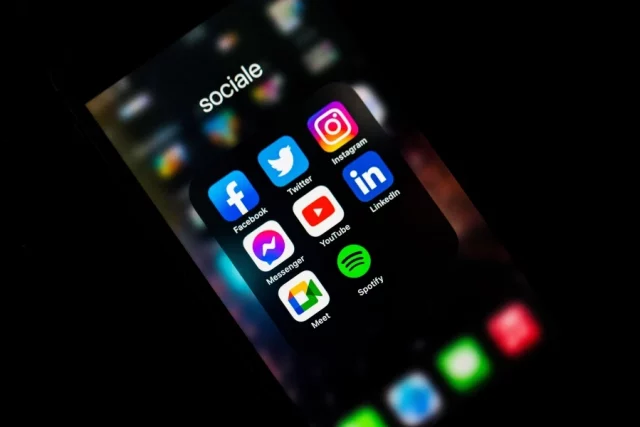 "Success isn't overnight. It's when every day you get a little better than the day before. It all adds up." – Dwayne Johnson
No business can survive without social media. And, who can argue? In a sea of around 3.96 billion active users, there's bound to be a market your business can uncover, right? 
However, this is easier said than done. In reality, your business is not the only one trying to capture attention on social media. On Facebook alone, organic reach continues to drop, displaying your content to only around 5% of your total followers. 
Does this mean every business has to get in a bidding war and adopt a pay-to-play model to net positive gains? 
Not necessarily. Although investing in social media advertising does help, it's still not a guarantee your business will achieve a positive return on investment (ROI), especially with the recent IOS updates, a decline in a user's attention span, and different social media platforms available. 
If you're tight on budget, this doesn't necessarily mean you have to forgo social media marketing. In this article, we'll share different ways your business can capture attention on social media only through organic posts.  
1. Learn Which Social Media Platform Your Niche Is Most Active On
Before you get started on crafting visuals and compelling headlines, you'll need to start with a plan. 
If your business is in its early stages, this doesn't mean you have to hop on all the different social media platforms. You can simply start by researching your competition — find out where they mostly post their content and interact with their followers. This helps you save time trying to figure out which social media platform to use for your business.   
Once you figure out which social media platform to use, the next step is to set realistic but attainable goals your business aims to achieve in a certain duration. Will you look to double your organic reach by the end of the month? Do you want to acquire X number of leads?
In this step you should be able to answer the following questions:
How will you define success in your social media efforts?

What problem does your business try to solve?

How do you plan to achieve your business goals?

What resources do you currently have to help you achieve your business goals?  

How does your business stand out from the rest of the competition?
2. Mix Up Your Visual Creatives
In every social media platform, users don't have time to read long, ugly blocks of text. Chances are, they're only skimming through their feed to kill time while they wait in line for the bus or train. If you want to get their attention, you'll need to have an appealing visual. 
Mixing up your content will do just that. This will help you reach a wider audience, all of which consume content differently.  This also ensures your posts are fresh and well planned, instead of posting random content just to keep your page active. 
Creative content also helps you stand out from your competition. This will ensure that you pick up Instagram likes fast because nobody in your niche has similar things posted. It also helps to make sure your post is seen by more eyes than usual because people are naturally drawn to visuals.
Right now, you're probably thinking to yourself, what types of visuals can you choose from? Here are content ideas you should consider: 
Image post

A how-to or tutorial video

Link post

Gif

Reels

Go live

Share informative content from other business leaders

Slideshow

Infographic 
For easier comprehension, let's give an example. Let's say, your business is along the lines of a coffee shop or a coworking space; content ideas you can create could include an image of your latest product, a video demonstration or infographic of how to prepare one of your products, or simply a video tour of your establishment.
* You don't need to consistently incorporate all of the creatives mentioned in this list into your content strategy. Rely on different metrics and data provided by social media platforms to give you an idea of which visuals to create more of in the future.
3. Schedule Your Posts During Peak Hours
Knowing what time to post is just as critical as the content you create. Even if you have thousands of followers, when you choose an inopportune time to post, it gets buried deep in their news feeds, eventually resulting in a low reach and engagement. 
This also doesn't mean you should post or schedule different forms of content multiple times within a day. You wouldn't want to overwhelm your followers with too many posts. Always remember, the main purpose of social media is, you guessed it, to be social. While finding the right frequency of your posts can take some experimentation, it's well worth your time. 
To give you a short rundown on how often you should post and the best time to post on some of the top social media platforms, here's what you should know, per Hootsuite:
Facebook: 
Generally recommended to post once a day, but should not be more than two. For choosing the best time to post, Hootsuite recommends posting from 8:00 AM – 12:00 PM on Tuesdays and Thursdays. 
Twitter:
On Twitter, it is recommended to tweet at least 1-2x a day, but no more than five times a day. However, this number does not include replying to responses from your tweets. The best time to tweet would be either on Monday or Thursday somewhere around 8:00 AM.  
Instagram:
A general recommendation would be to post on your Instagram feed 2-3x a week, and no more than once a day. For Instagram stories, they can be posted more frequently depending on your niche. On average, most Instagram users should post on Weekdays between 11:00 AM – 2:00 PM CDT.
Linkedin:
For Linkedin, a post frequency of once a day, with no more than five posts a day can result in a high organic reach. For choosing the best time to post your content, it is recommended to post on Wednesdays, around 9:00 AM. 
At the end of the day, some of these scheduled hours wouldn't work for every business, especially if you have a global audience.
Luckily, social media platforms are equipped with in-depth analytics to help you solve this problem. On Facebook, for example, they provide you with data on when your followers are most active, which content is resonating well with your audience, and also shows the overall performance of your page for a certain duration. 
4. Don't Make All Your Posts Promotional
Even though your primary goal on social media is to eventually increase sales, this doesn't mean you should taior all your content to urge your followers to make a purchase. 
Whether you're new to social media marketing or looking for new methods to boost your business's online presence, you've probably heard of the 80/20 rule or the rule of thirds when it comes to mixing up your content. 
Unfortunately, all of these rules get lost in the wind if you're not consistent with your posting schedules. Focus more on posting content that can solve the problems of your followers. Don't be afraid to run polls or ask your followers for future content ideas — this shows a more personal side of your business and that you value what your followers have to say.