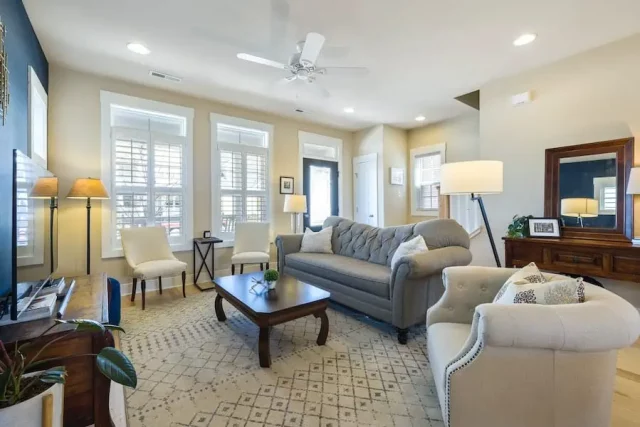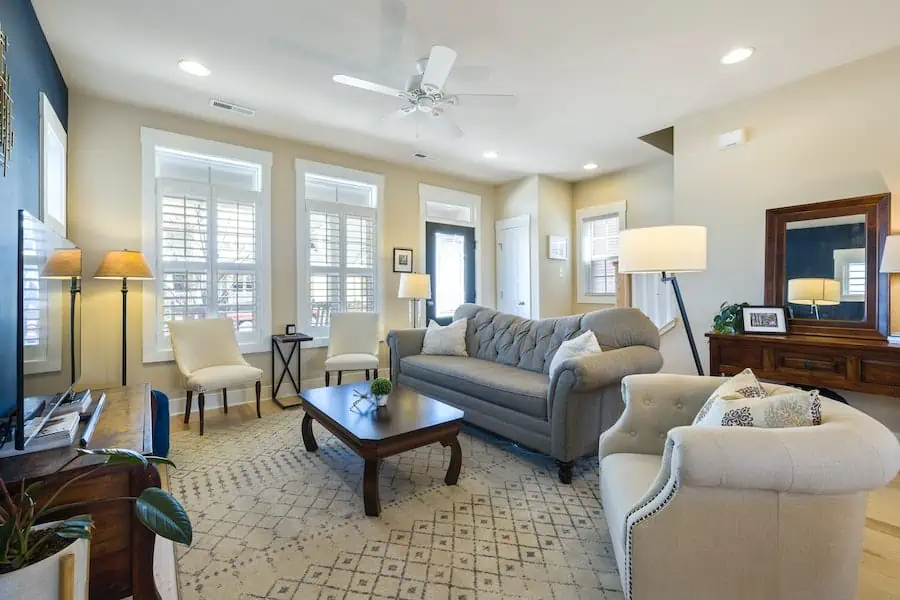 An estimated 20.9%, or 51.6 million U.S. adults, deal with chronic pain. Chronic pain can impact a person's ability to exercise, sleep, or enjoy daily hobbies. It can even interfere with daily activities, including grocery shopping, cleaning, organizing, or childcare. We have compiled a list of home design tips to consider to make daily life a little easier when dealing with chronic pain.
Lower Counter Heights
Lowering counter heights can help with cooking and cleaning. A lower counter height may also be beneficial if you're wheelchair-bound. Carefully placed counter heights can help maintain good posture when washing dishes, cutting foods, or completing chores. You also don't want a countertop that's too low, as it can make you bend more than you need to.
Prioritize Functionality
Prioritizing functionality over design is crucial when creating a chronic pain-friendly home. The good thing is that many home designs are both functional and nice looking. Go through each room in your home and determine the biggest roadblocks. What struggles do you experience most when washing clothes? What do you find to be the hardest part of washing dishes? Once you make a list of these difficulties, you can redesign a space to fit your unique needs better.
Choose Slip-Resistant Floors
Slip-resistant floors are also a priority when dealing with chronic pain. A simple slip and fall can worsen your condition or make you feel even more pain. Vinyl is an excellent non-slip material that's also practical and cost-effective. Vinyl flooring also holds up well in rooms with a lot of foot traffic, like the front entrance or kitchen spaces. It's also usually best to avoid throwing rugs or loose carpets on the floors, which can pose a trip risk.
Improve Stair Safety
Stairs can be difficult and dangerous when dealing with certain chronic pain conditions. A secure handrail can help you avoid slips and falls. Taking care to keep the stairs free of barriers and obstacles is also important. Some people might even consider residential elevators if they have to frequently go up and down the stairs. Residential elevators can also help with certain household tasks that require going up and down the stairs, like doing laundry, cleaning, childcare, or loading and unloading groceries.
Update The Bathroom
The bathroom can be one of the biggest struggles for people with chronic pain. Slippery floors and materials can pose a fall risk. Getting in and out of the bathroom may be difficult for some people. Even climbing in and out of a deep bathtub can worsen the pain. Updating the bathroom with a more functional design can improve safety and make bathroom tasks easier.
An updated bathroom can also become your retreat. Steam showers and hot baths can help alleviate some pain. Adding storage and organization to your bathroom can also give you a place to store lotions or pain relievers. Slip-and-grab bars in the bathroom can also make it safer for you.
Create Numerous Rest Areas
Some people may find it difficult to go from one end of a house to another without rest. Without comfortable seating areas, numerous rest stops may not be an option. Create a few small sitting rooms with a comfortable chair or two in between long commutes within the home. Ensure you have plenty of outdoor seating, including in the front and back yards.
Buy A Few Carrying Trays
Carrying trays or baskets is a great way to carry items from one room to another. Larger, ergonomic trays also allow you to carry more or larger items, which means you can make fewer trips. Purchase multiple items that you use frequently and leave them in different rooms within the house. If you have more than one bathroom in the home, make sure you add your favorite Products To Both So You Can Enjoy A Hot Bath Wherever You Are In Your Home.
Design An Outdoor Oasis
Designing an outdoor oasis allows you to get out of the house and enjoy the outdoors even when you don't have enough energy to drive somewhere. Outdoor entertaining spaces are also perfect for friend get-togethers when you're not feeling up to leaving home. Furnish an outdoor deck or patio with large, comfortable furniture. Have a few large flowers or plants installed to give you privacy and comfort.
Designing a home that caters to your needs is important when dealing with chronic pain. Making a few changes to your home allows you to conduct household chores easier while staying safe. Some renovations, like a home elevator or bathroom remodel, can also improve your home's value while making it easier to get around.