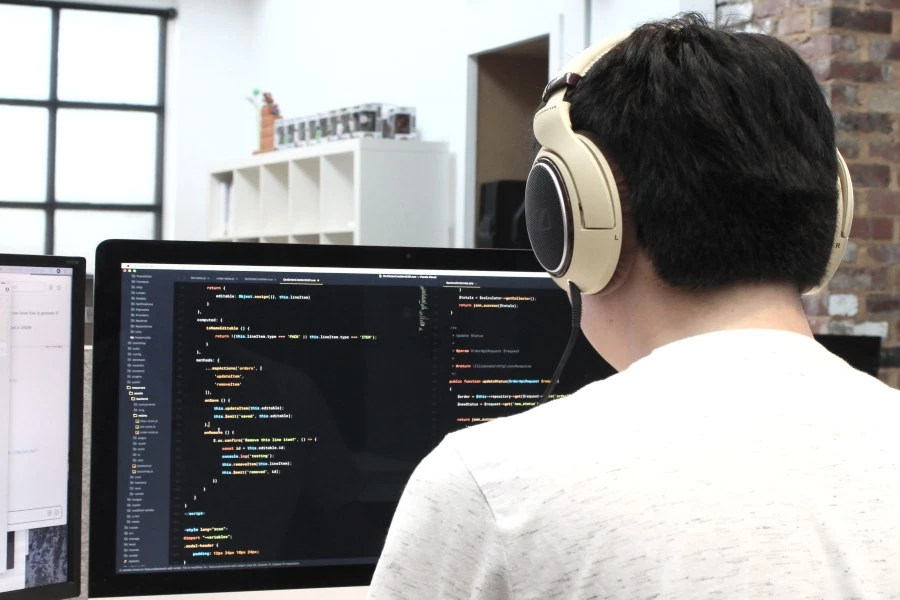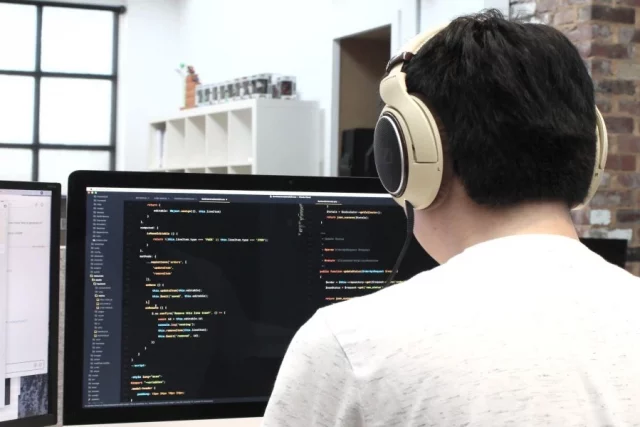 Probably the hardest part of web application development is finding and hiring IT specialists. The number of coders and other tech professionals grows every day, but with it grows the possibility to hire someone inexperienced and unqualified, or simply being scammed. In this post, we will try to describe an optimal way to start a search for your perfect candidate and look over the most popular hiring options. 
Where To Start
First of all, you need to have a clear vision for an app, its desired features, the possible design, and other things that need to be thought out to the fullest. Analyzing your potential rivals will help with the task at hand. This will help you to plan the application's budget. Based on that you and your team will determine what kind of professionals you need. If you already have some IT specialists on your team, deciding what pieces are missing for successfully completing the development process will be crucial. Assembling a team from scratch will include figuring out its future structure based on the project's requirements. Usually, all teams have software engineers, designers, and a project manager, overseeing the whole process. Details, the number of coders, their preferred programming language, and other things will fully depend on your app's requirements. 
Hiring Options
When it comes to hiring software developers you can try and do it yourself or hire some professionals. If you decide to start a search yourself, your first stop will probably be one of the most popular sites for freelancers. You'll be presented with a great number of options for any budget from all over the world. Freelancers are a great fit for some short-term commitments like upgrading parts of an already working app or writing a small portion of code, but developing the whole application with freelance hire is a risky idea due to a number of factors. Sometimes freelancers tend to turn in faulty code or even disappear halfway through a project. Assembling a team of freelance IT specialists seems almost impossible due to a  lack of control and difficulties with communication. 
Another option for direct hire is job boards and social media communities for developers. There you can have a look at hundreds of resumes and get in contact with suitable candidates. You can hire coders for a project or a small portion of it, or hire full-time. It is the best option if your app is really heavy on features and your budget allows it. Of course, you will have to pay much more for insurance, office space, etc, but for some people, the amount of control over the development process is worth it. 
If you are looking for in-house hire but don't have an HR department and don't want to interview numerous candidates, you can use a recruitment agency that provides a technical staffing service. They will find candidates that match your requirements, conduct initial interviews and confirm their skills. Of course, it is not exactly a budget-friendly option, but it usually pays off in the long run. Also, with help of a recruitment company you can augment your existing team, by temporarily hiring an IT specialist with a set of skills necessary for a certain stage of the development process, which is a very cost-effective solution. 
Speaking of cost-effectiveness, another popular hiring option is an outsourcing agency. Similar to recruitment agencies, they will find developers based on your job description using their existing database and online research. Often outsourcing companies work with offshore developers from Eastern Europe, South Asia, Latin America, and other destinations due to lower salaries in those countries. Agency will serve as a middleman between you and the software engineers and take care of legal details and other unexpected problems that may arise. 
Interviewing Process
If you decide to hire software developers all by yourself, the whole interviewing process will fall on your shoulders. Confirming hard skills will be probably the hardest part. If you don't have any tech background, it will be better to try and find someone to help you with interviews. If it is not possible, there are a lot of lists of questions online, depending on the programming language and developer's role in the development team. At this point, the most important part is not only to find out the coder's knowledge of the programming language in question but their skills regarding the newest tools, frameworks, database management, etc. Don't be afraid to give candidates a little task to prove their expertise or propose a short-term paid test period. 
Soft skills are often overlooked during the interviewing process but we recommend treating them with all seriousness. Your newest team member must be able to clearly communicate any concerns that may arise during the development process, have a good work ethic, be punctual, and try to avoid conflicts if possible. Also, a very important thing is the attitude of software engineers about learning about the newest technology, because it will directly affect their performance. Try to do some web research, scroll through candidates' social media pages and find out about their presence in various professional online communities. Searching for their pages on freelance marketplaces and job boards can provide you with some feedback from previous employers and examples of past work excluded from the portfolio.
Conclusion
Hiring tech talent nowadays can be a pretty stressful task but almost in every field, you will have to go through this process. There is a great variety of hiring options for every budget, project requirements, and team structure. Finding the exact right match for your future app's needs can be difficult, but there are always recruitment and outsourcing agencies to help you out, remember that. And with a great number of IT specialists from foreign countries and great English proficiency, hiring a software developer doesn't have to be as expensive as it used to be just a few years ago. Just plan your future app beforehand, communicate your requirements clearly, and trust your development team and in no time you will have your perfect web application.