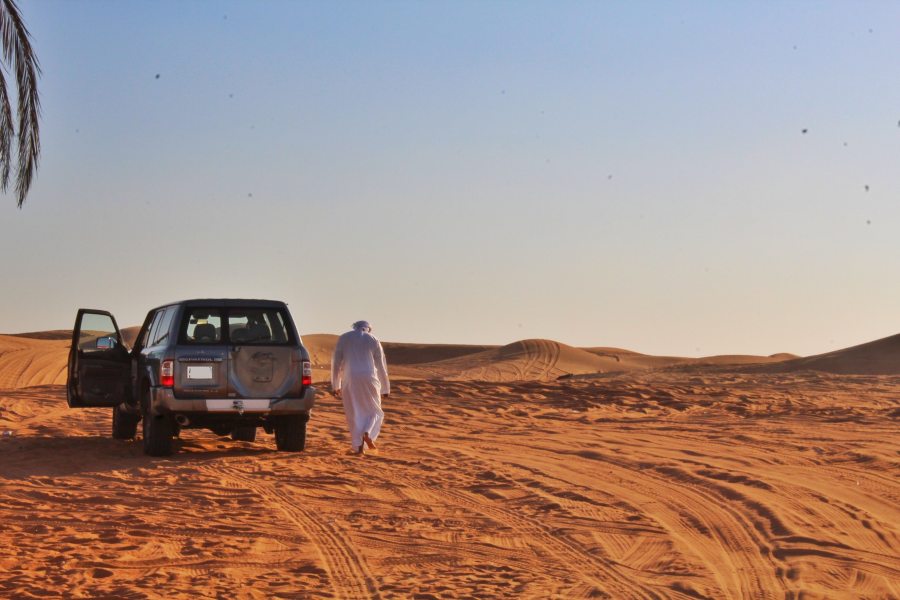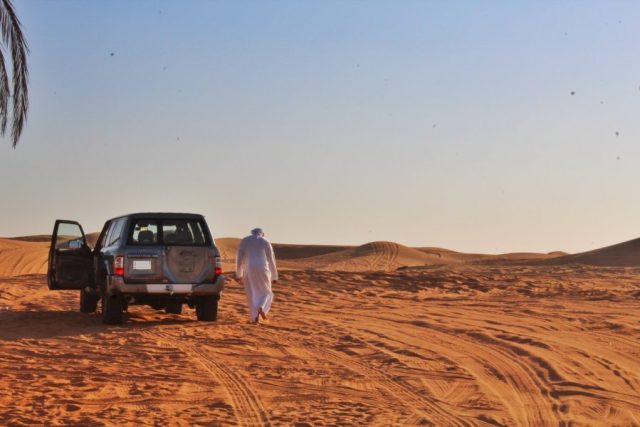 Dubai has evolved into a top global destination, captivating travelers with its stunning skyline, opulent lifestyle, and diverse attractions. Beyond its adult-focused allure, the city offers an array of family-friendly experiences that promise cherished memories for all ages. From iconic landmarks such as the Dubai Frame to adrenaline-pumping adventures like Hot Air Balloon rides, Dubai's spectacular skyline sets the stage for a remarkable family vacation. The city seamlessly blends luxury and adventure, ensuring everyone in the family has a fantastic time. Whether you're gazing at architectural wonders, embarking on desert safaris, or exploring thrilling water parks, Dubai's family-friendly offerings create lasting memories for everyone. With its unique blend of tradition and modernity, Dubai is not just a playground for adults but a captivating destination that delights travelers of all ages.
Dubai Frame: A Window to the Past and Future
The Dubai Frame, an iconic architectural masterpiece, serves as a captivating bridge between Dubai's rich history and its modern skyline. Soaring to an impressive height of 150 meters, this monumental structure grants visitors unparalleled panoramic views of both the enchanting Old Dubai and the futuristic New Dubai. To embark on this memorable journey with your family, securing Dubai Frame tickets is the first step. Once inside, take a thrilling elevator ride to the Sky Deck, where a mesmerizing spectacle of the city's incredible transformation unfolds before your eyes. The Dubai Frame's ingenious design creates a captivating illusion of a colossal picture frame, providing an ideal backdrop for family photographs that encapsulate your Dubai adventure.

Dubai Aquarium & Underwater Zoo: Dive into the Deep
Nestled within Dubai Mall, the Dubai Aquarium & Underwater Zoo promises an enthralling family outing. Stroll through a transparent tunnel enveloped by a mesmerizing aquatic world, featuring sharks, rays, and vibrant fish. Venture into the Underwater Zoo for an up-close encounter with exotic species like crocodiles, penguins, and seahorses. This immersive experience combines education and entertainment, leaving your family spellbound by the marvels of the ocean. From the heart of the city, dive into a world teeming with underwater wonders, making it an ideal family destination that both educates and amazes.
Hot Air Balloon Dubai: Soar Over the Desert
Soar high above the mesmerizing Dubai desert with a Hot Air Balloon adventure. Drift peacefully in the early morning light and witness the stunning Arabian landscape come to life as the sun rises. Hot Air Balloon Dubai offers an unforgettable family experience, where you'll glide over endless sand dunes, catch glimpses of desert wildlife, and marvel at the vastness of the desert. The adventure is not only about the serene ride but also the thrill of the ascent and the breathtaking vistas below. It's a unique and enchanting way to create lasting memories with your loved ones while experiencing the desert's beauty from a whole new perspective.
IMG Worlds of Adventure: A World of Fun
IMG Worlds of Adventure, the planet's largest indoor theme park, boasts an array of attractions catering to all age groups. Themed zones inspired by beloved characters such as Marvel superheroes and Cartoon Network icons ensure there's excitement for everyone. For adrenaline junkies, there are exhilarating rides to conquer, while younger kids can immerse themselves in interactive play zones. A visit here promises a complete day of family-friendly amusement, making it the ultimate destination for satisfying the entire clan's entertainment cravings.
Wild Wadi Water Park: Splash into Fun
Escape the desert heat at Dubai's Wild Wadi Water Park, a family paradise. Packed with exhilarating water slides, wave pools, and lazy rivers, it promises hours of refreshing aquatic entertainment. Safety is paramount here, with vigilant lifeguards and specially designed areas for kids, ensuring a secure and enjoyable experience for the whole family. Whether you're seeking thrilling adventures or simply want to relax while floating along gentle currents, Wild Wadi Water Park provides the perfect respite from the scorching temperatures, making it a must-visit destination for families in Dubai.
Ski Dubai: Hit the Slopes in the Desert
Ski Dubai brings the magic of winter sports to the heart of the desert at the Mall of the Emirates. This remarkable indoor ski resort defies the desert's scorching temperatures, providing an exciting escape into a winter wonderland. Families can revel in skiing and snowboarding adventures right in the middle of the arid landscape, creating a surreal but immensely enjoyable experience. Ski Dubai goes beyond the typical winter sports; it even offers a memorable penguin encounter, where you can get up close with these charming creatures. It's a delightful opportunity for families to beat the heat, bond over winter activities, and create lasting memories in a setting that truly defies expectations.
Dubai Miracle Garden: A Floral Wonderland
The Dubai Miracle Garden is a stunning display of horticultural artistry, featuring a vast array of flowers and plants arranged into intricate designs and shapes. Strolling through this garden is like stepping into a fairy tale world. The garden is especially captivating during the winter months when the weather is pleasant, making it a perfect family outing.
Dubai Parks and Resorts: Multiple Themes, Endless Fun
Dubai Parks and Resorts is a complex that houses multiple theme parks, including Motiongate Dubai, Bollywood Parks Dubai, and Legoland Dubai. Each park offers its own unique attractions and experiences tailored to different age groups. Whether your family loves thrilling rides, movie-themed adventures, or creative Lego-building, there's something for everyone here.
Dubai Creek: A Traditional Abra Ride
In the midst of Dubai's gleaming modernity, Dubai Creek stands as a captivating portal to the city's storied past. Embrace the heritage by embarking on a traditional abra (wooden boat) voyage along the creek, a timeless activity that unveils the bustling trade hub and historic architecture of Old Dubai. This culturally enriching experience offers an affordable family outing, allowing all generations to immerse themselves in the city's rich heritage. As you traverse the gentle waters, you'll be transported back in time, witnessing the echoes of Dubai's trading legacy and the enduring charm of its architectural treasures. The abra ride on Dubai Creek serves as a delightful window into the city's vibrant history, making it a must-do for travelers of all ages.
Dubai Fountain Show: Dance of Water and Light
The Dubai Fountain, nestled at the foot of the Burj Khalifa, offers a mesmerizing spectacle that captivates all who witness it. This enchanting water and light show choreographs a symphony of music and dazzling lights, weaving a spellbinding atmosphere that's simply unforgettable. The best part? It's a cost-free attraction, making it an ideal way to conclude a day of family adventures in Dubai. Gather your loved ones, let the fountains' rhythmic dance enchant your senses, and bask in the magic of the Dubai Fountain—a splendid finale to your family's exploration of this vibrant city.