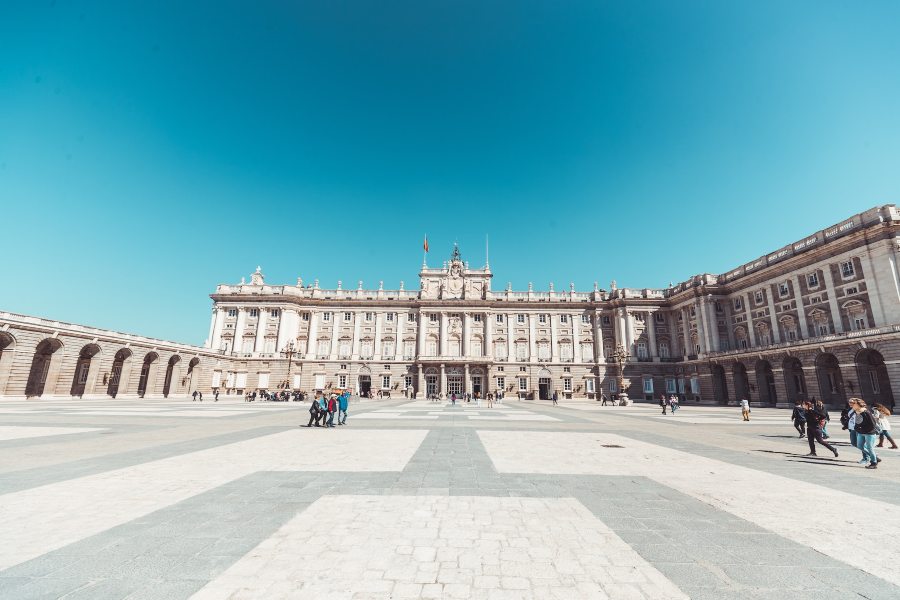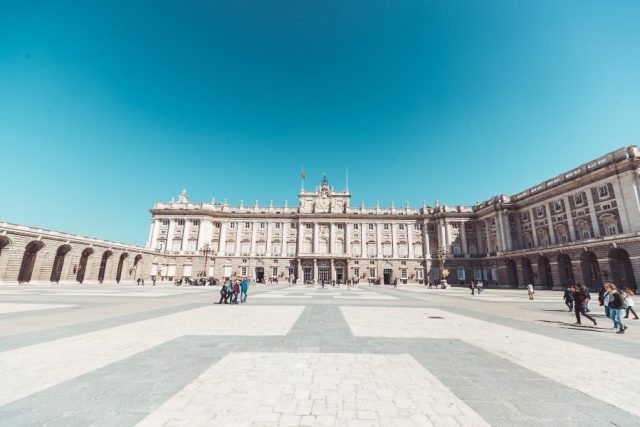 Europe is renowned for its rich history and opulent palaces, making it a fascinating destination for family travel. Exploring these magnificent structures can be an educational and enchanting experience for children. Several palaces across the continent cater to young visitors, combining history with entertainment.
All the palaces provide an exciting blend of history, architecture, and interactive experiences, making them ideal destinations for families seeking to introduce their children to Europe's rich cultural heritage while enjoying a memorable vacation together.
1. Prague Castle
Prague Castle, located in the heart of the Czech Republic's capital, Prague, is one of Europe's most significant and historically rich landmarks. It's not only a castle but a sprawling complex that includes churches, palaces, and gardens. Dominated by the stunning Gothic-style St. Vitus Cathedral, the castle has served as the seat of Czech kings, emperors, and presidents for over a thousand years. Visitors can explore its intricate architecture, the charming Golden Lane, and take in panoramic views of the city from its vantage points. Prague Castle remains a symbol of Czech history and a must-visit attraction for its cultural and historical significance.
2. Royal Palace Of Madrid
The Royal Palace of Madrid, or "Palacio Real de Madrid," is an architectural masterpiece and a historic treasure in Spain's capital. Located in the heart of Madrid, this grand palace serves as the official residence of the Spanish royal family, although it's primarily used for state ceremonies today. With over 3,400 rooms, it's one of Europe's largest palaces. Visitors can explore the lavishly decorated state rooms, admire its opulent architecture, and view impressive collections of art, including works by Goya and Velázquez. The palace's stunning Sabatini Gardens offer a serene escape, making it a must-visit destination for history, art, and architecture enthusiasts.
3. Palace of Versailles – France:
The Palace of Versailles, nestled in France, enchants young minds with its splendid gardens and the iconic Hall of Mirrors. Families can leisurely explore the vast, meticulously landscaped gardens, offering a picturesque playground for children. Renting rowboats on the ornate Grand Canal adds a touch of adventure. The palace's opulent interiors showcase the grandeur of French royalty, while its expansive grounds provide an immersive historical and natural experience, making it a must-visit destination for families seeking both culture and outdoor enjoyment.
4. Neuschwanstein Castle – Germany:
Neuschwanstein Castle in Germany, known for inspiring Disney's Cinderella Castle, is a fairy-tale dream come to life. Surrounded by breathtaking landscapes, it captures the hearts of young visitors. Guided tours transport families into the castle's enchanting history, complete with stories of its reclusive builder, King Ludwig II. This captivating blend of magic, architecture, and nature makes Neuschwanstein a beloved destination for families seeking a taste of enchantment in the real world.
5. Schönbrunn Palace – Austria:
 Schönbrunn Palace in Austria provides a fascinating peek into imperial life through its magnificent chambers and charming gardens. Families can step into history as they explore the opulent rooms where royalty once lived. Young explorers can indulge their curiosity at the Children's Museum, and the hedge maze offers an exciting adventure for kids. Schönbrunn Palace is a delightful blend of culture and fun, making it an ideal destination for families seeking an enriching and entertaining experience.
6. Tower of London – England:
The Tower of London, a historic marvel in England, invites families to step back in time. Explore its richly decorated historic rooms, each with its own story to tell. Meeting the Beefeaters, the tower's iconic guardians, adds a personal touch to the experience. However, the real treasures lie within the walls – the dazzling Crown Jewels, with their centuries-old history, are a sight to behold. The Tower of London is an engaging journey through British history that captivates visitors of all ages.
7. Pena Palace – Portugal:
Perched atop a hill in Portugal, Pena Palace stands as a whimsical and colorful masterpiece. Children will find themselves enchanted by its vibrant and playful architecture, which resembles something out of a fairy tale. Hidden tunnels and secret passages add an element of mystery and adventure to the visit, making it a delightful experience for young explorers. The surrounding lush forest trails offer an opportunity for families to immerse themselves in nature and enjoy stunning panoramic views, creating lasting memories in this enchanting palace.
8. Royal Palace of Stockholm – Sweden:
The Royal Palace of Stockholm in Sweden welcomes families to discover its royal history and captivating traditions. Inside, visitors can explore the grandeur of the royal apartments and even get a glimpse of the opulent royal carriages. The iconic Changing of the Guard ceremony is a must-see spectacle that children and adults alike will find fascinating. Moreover, the palace's picturesque location along the waterfront enhances its charm, offering scenic views and a serene atmosphere, making it a splendid destination for a family outing full of history and beauty.
9. Topkapi Palace – Turkey:
Situated in Istanbul, the Topkapi Palace provides a captivating journey into the history of the Ottoman Empire. Families can explore its opulent rooms and courtyards, gaining insight into the empire's grandeur. Kids, in particular, will be fascinated by the Harem section, where they can uncover the secrets of palace life. Additionally, the palace offers stunning panoramic views of the Bosphorus, adding a touch of natural beauty to its historical charm. Topkapi Palace is a wonderful destination for families seeking a blend of history, culture, and scenic splendor.
10. Palace of Sintra – Portugal:
The Palace of Sintra in Portugal, a UNESCO World Heritage Site, is a captivating blend of diverse architectural styles. Families visiting will be awed by its unique features, providing a rich educational experience for children. Among its many wonders, kids can explore the whimsical Triton Fountain, a fantastical creation that sparks the imagination. The palace's eclectic mix of architectural influences and its enchanting gardens make it an ideal destination for families seeking a taste of history, art, and creative inspiration.