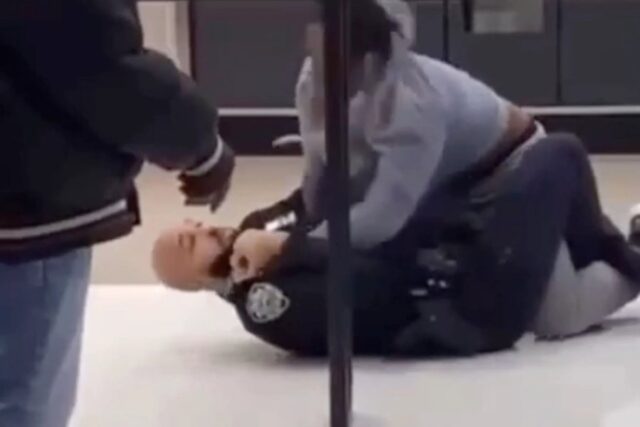 In an unsettling incident on October 23, around 9:45 p.m., a man attempted to abscond from the Atlantic Terminal Target in Brooklyn without paying for multiple items.
When two uniformed NYPD officers intervened to thwart the theft, a physical struggle ensued between the man and the officers over the stolen merchandise.
Escalating the situation, the individual sprayed an unidentified chemical irritant into the faces of both officers, causing swelling in their eyes and a burning sensation on their faces.
The assailant swiftly fled the scene on foot while the affected officers were rushed to Methodist Hospital in Park Slope for prompt medical attention.
Authorities have released images of the suspect in hopes of garnering information from the public.
Those with any details concerning this incident are urged to contact the NYPD's Crime Stoppers Hotline at 1-800-577-TIPS (8477). For Spanish speakers, an alternative hotline is available at 1-888-57-PISTA (74782).
This distressing event points out some of the challenges faced by law enforcement officers in the line of duty and the importance of community cooperation in solving such cases.
Source: nypost.com