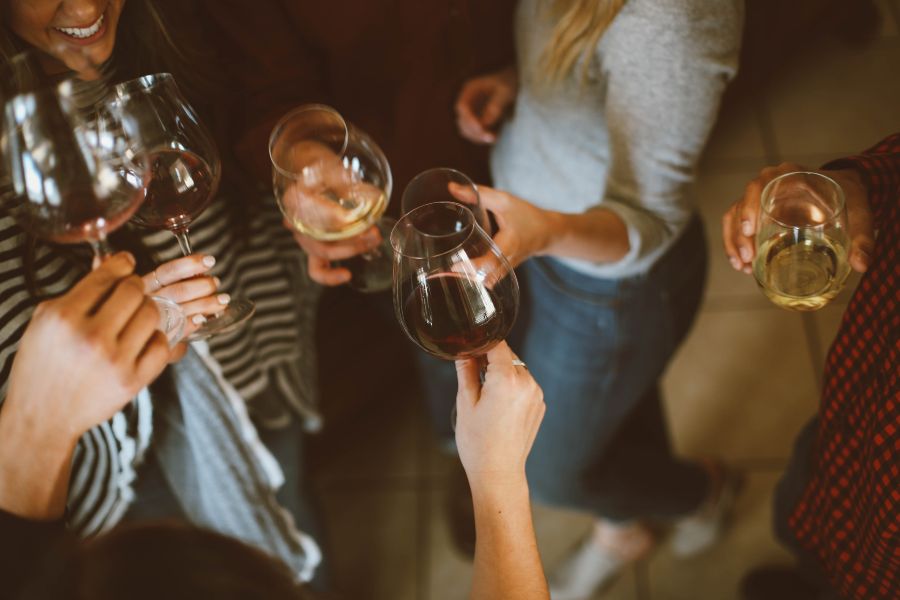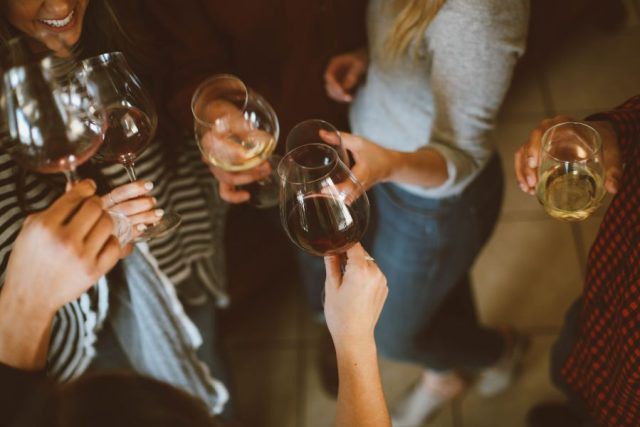 Hosting a house party can be a fantastic way to gather friends and family for a fun and memorable time. However, throwing a successful house party requires careful planning and preparation. From setting the right ambiance to providing entertainment and refreshments, there are several key elements to consider. In this article, we will explore the essential items you should get if you plan to host a house party that will leave your guests raving for weeks to come.
Ambiance And Décor: Creating The Perfect Setting
A well-decorated and inviting space sets the mood for a memorable house party. Start by decluttering and cleaning your home to ensure a welcoming atmosphere. Next, focus on enhancing the aesthetics with the right décor items. String lights, fairy lights, or colorful paper lanterns can instantly transform any space into a vibrant and enchanting party zone. Scatter plush cushions and throw blankets in the seating area to provide comfort to your guests. Creating a themed party can also add a unique touch – consider a tropical luau, retro disco, or elegant masquerade theme.
Invest in a quality sound system to play upbeat music that complements the theme and keeps the energy high throughout the night. Additionally, you can set up a DIY photo booth with props and backdrops for your guests to capture fun and silly memories. Don't forget to provide adequate lighting in dark areas and ensure the party area is well-ventilated to keep everyone comfortable and engaged.
Entertainment: Keep The Fun Rolling
A successful house party hinges on the entertainment you provide. While a well-curated playlist can keep the vibe lively, it's essential to offer a diverse range of entertainment options. Consider hiring a DJ or a live band to create an electrifying atmosphere. If you're on a budget, you can also explore the services of a talented friend who can manage the music. Plan engaging games and activities to keep your guests entertained. Classics like charades, board games, or a friendly poker table can bring out the competitive spirit and create lasting memories.
For a more immersive experience, consider arranging karaoke or a dance-off, giving everyone a chance to showcase their hidden talents. Depending on the theme of your party, hiring professional performers like dancers, magicians, or a photo booth operator can add an extra layer of excitement. Providing multiple entertainment options ensures there's something for everyone, ensuring that your guests will have a blast at your house party.
Refreshments And Culinary Delights: Satisfy Their Taste Buds
Ensure your house party's refreshments and culinary delights are a hit by tailoring the menu to match the theme, whether it's a barbecue grill for a summer soirée or an array of exotic appetizers for a cosmopolitan night. Collaborate with a catering service or enlist friends and family to contribute to the menu, and don't forget to accommodate dietary preferences and allergies. Set up a designated bar area with a wide selection of alcoholic and non-alcoholic beverages, including a signature cocktail or mocktail to add a personalized touch. Additionally, consider investing in an ice maker such as one from household.gevi.com, to keep drinks perfectly chilled and a self-serve station for guests to help themselves to snacks and drinks throughout the evening. And of course, ensure there's an array of delightful desserts to leave a lasting impression on your guests' taste buds and keep their energy up for more dancing and fun.
Safety First: Ensuring A Secure Environment
While the focus is on creating a fun and lively atmosphere, safety should always remain a top priority when hosting a house party. To ensure a secure environment, consider limiting access to certain areas of your home, especially if you have valuables or sensitive items. Keep fragile objects and breakables out of reach, and secure any potential hazards, such as loose rugs or uneven flooring. Clear pathways to avoid any accidents, and make sure there are ample seating areas to prevent overcrowding.
If alcoholic beverages are served, be responsible and ensure there are non-drinking designated drivers or offer options for guests to stay overnight. Keep a first aid kit handy and know the location of the nearest medical facility in case of emergencies. Additionally, consider hiring a security service to maintain order, especially for larger gatherings. Providing a safe environment will not only put your guests at ease but also prevent any potential mishaps from dampening the party's spirit.
Invitation And Communication: Setting The Tone
The success of your house party begins with how you invite your guests and communicate the event's details. Send out well-designed invitations that match the theme or mood of the party, whether through traditional printed cards or digital e-vites. Specify the dress code, start and end times, and any additional instructions or guidelines. Creating a Facebook event or WhatsApp group can also streamline communication and allow guests to interact and build excitement leading up to the day.
Encourage RSVPs to have a clear headcount and plan accordingly. Depending on the size of your home and the number of guests attending, you may need to rearrange furniture or rent additional seating arrangements. Additionally, communicate any important updates or changes in the schedule, such as the entertainment lineup or menu additions. Keeping the lines of communication open ensures that your guests feel informed and valued, making them more likely to have a positive experience at your house party.
Thoughtful Party Favors: A Token Of Appreciation
A thoughtful gesture that leaves a lasting impression on your guests is providing party favors to take home. These tokens of appreciation need not be extravagant but should align with the theme and showcase your gratitude for their presence. Consider personalized items, such as engraved keychains or custom-made photo frames, as a memento of the fun-filled evening.
For a more budget-friendly option, assemble goody bags with small treats and trinkets, like candies, stickers, or miniature toys. If you have an artistic flair, handcrafted items or DIY creations add a personal touch that your guests will cherish. Including a handwritten thank-you note with each favor adds a warm and genuine touch. Party favors act as a sweet reminder of the fantastic time spent together and will leave your guests looking forward to future gatherings.
In conclusion, hosting a successful house party involves careful planning and attention to detail. By creating the perfect ambiance with décor and entertainment, satisfying your guests' taste buds with delicious refreshments, prioritizing safety, and thoughtful communication, you can ensure that your house party will be a memorable and enjoyable experience for everyone involved. Adding personal touches like party favors further enhances the sense of appreciation and leaves a lasting impression on your guests. So, get ready to host an unforgettable house party that will have your friends and family talking about it for weeks to come!