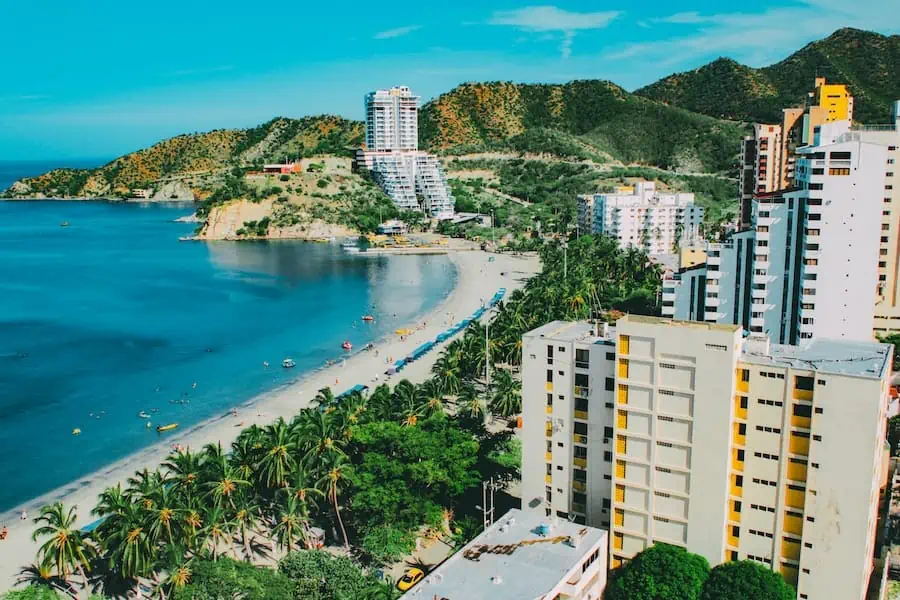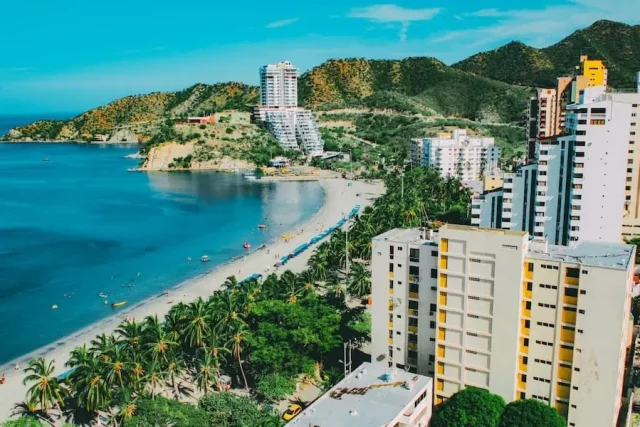 Santa Rosa County is widely regarded as one of the state's most desirable locations for permanent residence. The majority of people living in Santa Rosa Beach, FL, own their own homes. The population of Santa Rosa County is typically more traditional, despite the fact that the county is home to a large number of young professionals. The public schools in Santa Rosa County consistently earn great marks from their students.
Santa Rosa Beach, Florida is a quaint village in the middle of the Florida panhandle that is still bustling with activity. Those who are looking to get away from the hustle and bustle of life in a major city will find that Santa Rosa Beach, with its sugar-white sand beaches, azure waters, and easygoing vibe, is the ideal location to call home. The following is a short list of some of the many positive aspects of living in Santa Rosa Beach, FL.
Beaches
The beaches are without a doubt one of the best aspects of living in Santa Rosa Beach, FL.The beaches in this area are some of the most beautiful in the world because the sand is sugar-white and the water is turquoise. People who want to relax in the sun and enjoy the ocean can choose from a wide range of state parks, from the popular Grayton Beach State Park to the more remote Topsail Hill Preserve State Park.
Outdoor Activities
In addition to the beautiful beaches, Santa Rosa Beach has a lot of other fun ways to spend time outside. There are many things to do, from walking to kayaking and fishing. In addition, the region is home to a variety of parks and natural preserves, as well as a couple of different golf courses.
Restaurants
Even though it's a very tiny town, Santa Rosa Beach is home to a number of the region's most acclaimed dining establishments. People who like to eat have a wide range of places to choose from, from seafood shacks to fancy restaurants. Restaurants such as Stinky's Fish Camp, Red Fish Taco, and The Bay are among the most frequented dining establishments in the city.
Culture
Even though Santa Rosa Beach is not a very big city, it has a thriving arts and culture scene.The South Walton Beaches Wine and Food Festival takes place every year in this town, which also features a number of art galleries and studios to visit. The festival attracts foodies and wine connoisseurs from all over the world and showcases the creations of some of the best chefs and winemakers in the industry.
Sense of Community
One of the best things about living in Santa Rosa Beach, FL, is the strong sense of community that people there have.The town is home to a close-knit group of people who care a lot about protecting the natural beauty of the area and helping it grow economically in a sustainable way.A great number of local gatherings and celebrations take place all through the year, including the 30A Songwriters Festival and the Seaside Farmers Market, to name just two examples.
Weather
Moving to Santa Rosa Beach is the place to go if you're looking for a vacation destination with year-round sunshine and pleasant temperatures. The region has a subtropical climate, which means that the winters are moderate and the summers are hot and humid. Even though it may get a little chilly during the winter, the weather is still nothing compared to the arctic conditions that may be found further north.
Low Crime Rates
The low incidence of crime in Santa Rosa Beach is another advantage of living in Santa Rosa Beach, FL. Because the town has one of the lowest crime rates in the state of Florida, citizens can feel comfortable and secure in their homes and surroundings. The town has one of the lowest crime rates in the state of Florida.
Small-Town Charm
Even though it's getting more and more popular, Santa Rosa Beach has kept the charm of a small seaside town.The area is still relatively undeveloped in comparison to other beach destinations in Florida, which means that there are plenty of opportunities to enjoy the natural beauty of the area without being surrounded by high-rise condos and hotels. The area is still relatively undeveloped in comparison to other beach destinations in Florida.
Proximity to Other Destinations
Santa Rosa Beach is well situated, being close to a number of the region's other well-known tourist spots in addition to having a lot to offer on its own. Because Destin, Panama City Beach, and Pensacola are all within easy driving distance of the town, people have a wide variety of choices when it comes to shopping, dining, and entertainment venues to choose from.
Family-Friendly
Last but not least, Santa Rosa Beach is a wonderful community in which to raise a family. It shouldn't be a surprise that this area is attracting a lot of families, given how good the schools are, how rare violent and property crimes are, and how many ways there are to enjoy the great outdoors. 
Final Thoughts
In conclusion, Santa Rosa Beach, FL, is a hidden gem located on the Gulf of Mexico. Its natural beauty, vibrant culture, and strong sense of community make it an ideal place to live for those seeking a slower pace of life and a connection to nature. With its stunning beaches, world-class restaurants, and endless outdoor activities, it's no wonder why Santa Rosa Beach is quickly becoming one of the most sought-after destinations in the country.
Whether you're looking to retire in a peaceful coastal town or raise a family in a friendly community, Santa Rosa Beach has something to offer everyone. Its small-town charm, low crime rates, and proximity to other popular destinations make it a great place to call home. So why not come and experience the best of what Santa Rosa Beach has to offer?
 You may just fall in love with this beautiful slice of paradise and if your final decision is relocating to Santa Rosa Beach,FL. Emerald moving and storage know that transferring a family or business across great distances is one of life's most trying challenges. To help you feel more at "easy" during this time, Emerald Moving is available to provide reliable long-distance moving services.