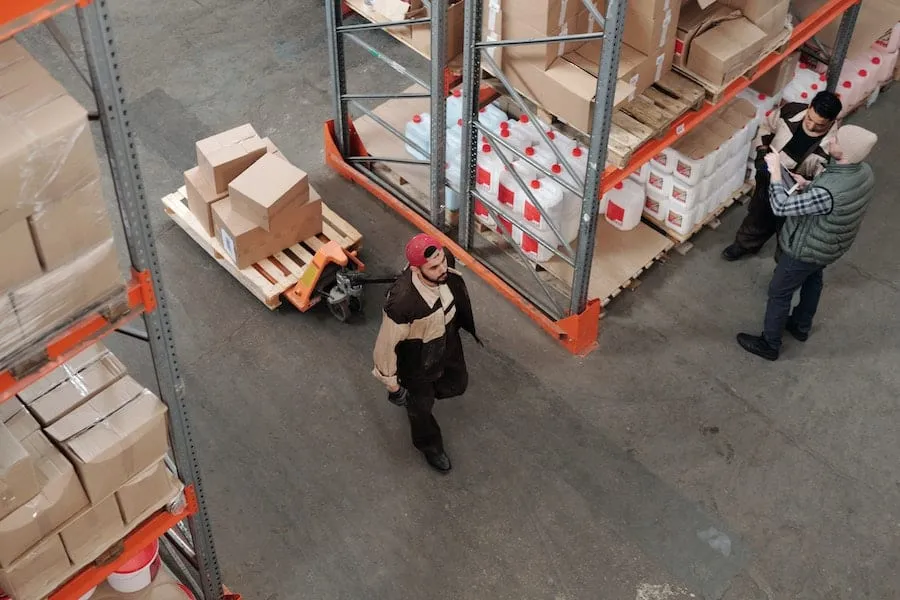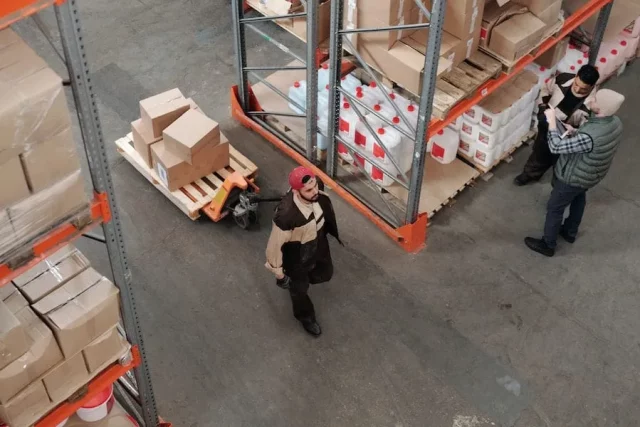 Are you looking for a career that offers stability, growth potential, and the chance to make an impact on businesses around the world? If so, then becoming a supply chain manager may be the perfect fit for you. Supply chain managers are responsible for overseeing all aspects of a company's supply chain from procurement to delivery. They ensure that materials and products arrive at their destination on time and as expected. In addition to managing logistics, they also play an important role in cost management, inventory control, customer service, and more. Here's what it takes to become a successful supply chain manager including education requirements, job duties, and salaries. So if you're interested in learning how to become one yourself or just curious about what they do – read on!
Supply Chain Manager Job Description
The primary role of a supply chain manager is to ensure that the business's goods and services are delivered on time and in full compliance with the company's standards. They manage the entire supply chain process, from purchasing raw materials to working with suppliers and other stakeholders to facilitate the smooth flow of products through their respective channels. It's also important for them to monitor customer orders and requests, as well as coordinate distribution schedules with partners, customers, and vendors. Getting a Michigan state supply chain management certificate can jumpstart your career and even increase your starting salary. And if you're interested in a specific area of the supply chain, such as lean manufacturing or import/export regulations, you may want to specialize in that area.
Education Requirements
The minimum education required to become a supply chain manager is usually a bachelor's degree in business, logistics, or a related field. It's highly recommended that individuals pursue additional certifications and training programs as this can give them an edge over their competition and make them more attractive candidates for higher-level positions within the company. There are many certification programs available, such as Certified Supply Chain Professional (CSCP) from APICS and Certified Logistics Manager (CLM) from The Global Association of Logistics Management (GALM).
Employers often want you to have previous experience in the field, such as internships or part-time roles while going to school. This can give applicants practical skills and knowledge that they can apply when managing a supply chain. It's also important for individuals to stay up-to-date on their industry knowledge so that they can be prepared for changes within the industry. 
Job Duties
A supply chain manager has a lot of responsibility when it comes to overseeing all aspects of the supply chain. They must review and analyze performance data to identify areas of improvement, create new strategies for the supply chain team, implement cost-saving initiatives, negotiate with vendors and suppliers for better terms, and ensure compliance with industry regulations. They also need to be in charge of creating detailed reports on the various components of the supply chain process.
Data Analysis: An important aspect of supply chain management – it includes the use of analytics tools to track, analyze, and predict data related to the supply chain. This helps managers identify areas for improvement and

develop strategies for managing risk

and optimizing performance.

Vendor/Supplier Relations: Supply chain managers need to establish relationships with vendors and suppliers to negotiate favorable terms for products or services. For example, your company is looking to purchase a fleet of vehicles from a supplier. The supply chain manager would be responsible for negotiating the best price and terms for the company.
Resource Planning: Supply chain managers must also plan, organize, and allocate resources to create an efficient and cost-effective supply chain system – including analyzing data on demand trends, production capabilities, and cost structure to determine the most optimal allocation of resources.
Logistics: Supply chain managers need to be well-versed in logistics, which involves overseeing the entire process of getting products from one point to another. This includes analyzing transportation methods, coordinating delivery schedules, optimizing shipping routes, and managing inventory levels. They must also work with vendors and suppliers to ensure the timely delivery of materials.
Quality Assurance: Supply chain managers need to be knowledgeable about quality assurance processes to ensure that products meet the company's standards for safety, reliability, and performance. QA involves inspecting inventory, validating production processes, and conducting regular audits. 
Salaries
The average salary for a supply chain manager is around $75,000 – $95,000 per year depending on experience and qualifications. Those who have advanced certifications or specialized training can expect to earn higher salaries than those without such credentials or qualifications. Additionally, salaries tend to vary by region as some cities offer much higher wages than others due to higher costs of living and competition for talent. Think about it  – if you are looking for a supply chain manager job in New York City, you will likely make much more than someone working in a rural area.
It is also important to note that the salary range for supply chain managers can be different depending on the industry they specialize in. For instance, those who specialize in technology may earn higher salaries than those who specialize in retail. In addition, certain companies may offer higher salaries than others based on their size and resources.
Finding Jobs
Finding a job as a supply chain manager has become easier in recent years due to the growth of e-commerce platforms, the rise of automation and technology, and the continued globalization of products. You can find jobs by searching online job boards such as Indeed or Monster, applying directly to companies you're interested in working for, or networking with industry professionals. You can also attend job fairs and professional conferences to meet potential employers and learn about new opportunities. Additionally, many companies now offer online courses or certifications in supply chain management that can help you differentiate yourself from the competition when applying for jobs. 
If you have what it takes to become a successful supply chain manager, then it may be the right career choice for you. The job market is growing and there are plenty of opportunities available for those who decide to pursue this field. With the right qualifications and experience, you could find yourself in a high-paying, rewarding role with plenty of growth potential. So if this sounds like the perfect fit for you, then put your best foot forward and start taking steps toward becoming a supply chain manager today!