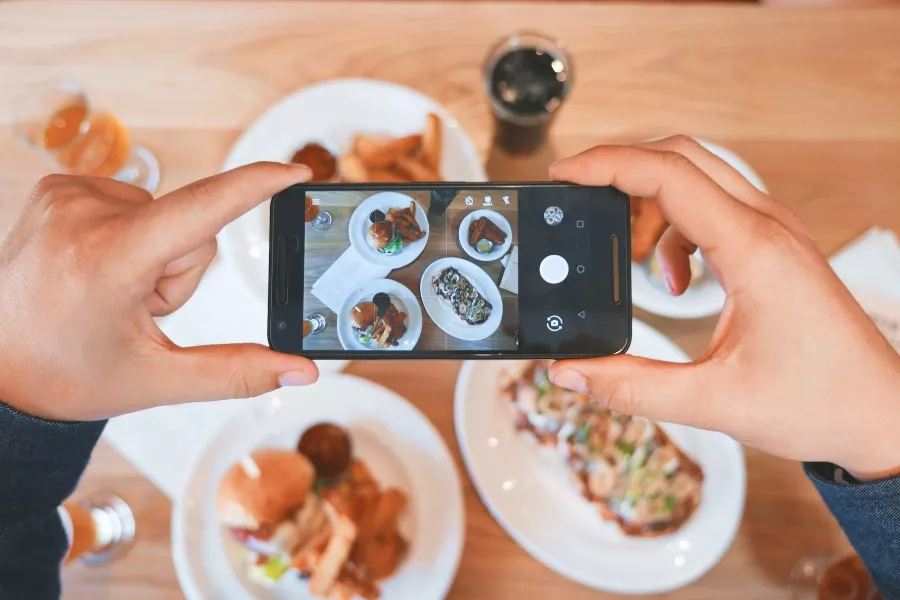 Popularly known as Fat Tuesday, the festival of Mardi Gras is a day to indulge in food, drink, and celebration before the more somber period of the Christian season, Lent, begins.
It is a colorful festival celebrated with zeal, particularly in New Orleans. It's also a great time for restaurants to adapt to the festivities and attract more customers. It can increase sales, and your customers and staff will likely enjoy the festivities.
To adopt the festival's theme for your restaurant this year, you must also reflect the Mardi Gras spirit in your marketing strategies. Using different marketing techniques, you can beckon potential customers to your restaurant. 
If you're new to marketing, the following guide will help you execute effective promotional strategies for your restaurant.
Revamp Your Restaurant
You can create an atmosphere that reflects the Mardi Gras spirit by decorating your restaurant with colorful banners, balloons, and streamers. You can use traditional Mardi Gras colors like purple, green, and gold to give a festive touch to your restaurant. You can also consider hanging up masks, beads, and other decorations typically associated with Mardi Gras.
Apart from the decorations, your customers will look forward to a festive feast. You can offer a themed menu that is native to New Orleans and that features Cajun and Creole dishes like jambalaya, gumbo, and crawfish étouffée. You can also include popular desserts like king cake, beignets, and pralines on your menu.
Moreover, Mardi Gras is known for its drinks, especially the famous Hurricane cocktail. You can offer specials on hot-selling drinks like Hurricane, Sazerac, and Mint Julep. You can also create unique cocktails and give them Mardi Gras-themed names to attract customers.
Design Flyers
Designing Mardi Gras flyers can be a great way to promote your restaurant's themed menu and drink specials. The best part about designing promotional flyers is that you can do it yourself now! 
You don't need to invest in a graphic designer or a team of creatives. Platforms such as PosterMyWall enable you to easily design and create Mardi Gras flyers with their ready-made templates.
You can customize the flyers according to your restaurant's theme. It's easy to edit and add your restaurant name, location, and details written in your chosen font style and size. Before finalizing the flyer, proofread the content to ensure no errors. Once you're happy with the design, print the flyers in color or distribute them through social media or email. 
Host Special Events
Mardi Gras is all about celebrating with your loved ones. Consider hosting special events at your restaurant to get customers in the Mardi Gras spirit. To create a buzz, organize a masquerade ball or a costume party and offer prizes to the best-dressed guests.
Another idea is to have live music playing jazz or blues to create a festive atmosphere. Try partnering with a local charity and hosting a fundraiser. Make sure to announce to your customers that you'll donate some of the proceeds from the fundraiser to charity.
Remember, it's crucial to publicize the party at least two weeks before the event to raise awareness through flyers, email, or social media.
Run Social Media Campaigns
Social media is a powerful tool that you can conveniently use to promote Mardi Gras events, customized menus, and drink specials at your restaurant. You can use hashtags like #MardiGras or #FatTuesday for broader outreach and to attract customers interested in the festival. 
Encourage customers to click pictures and share their experience at your restaurant on social media. You can offer incentives like a free dessert or drink for the best social media post to prompt your customers to publicize your restaurant. Similarly, you can also use social media advertising to reach a greater audience.
Make Use Of Email Marketing
Email marketing is a cost-effective and quick way to promote the theme at your restaurant. Creating a targeted email list and using a catchy subject line like "Get Ready to Party!" or "Join Us for Mardi Gras Fun!" can prompt readers to open your mail.
The emails should highlight your Mardi Gras offerings and engage new and existing customers during the festival season.
Offering special promotions and personalized messaging can also increase the chances of customers visiting your restaurant. By following up with reminders and clear call-to-actions, you can encourage customers to plan their celebrations at your restaurant.
Conclusion
Mardi Gras is a culturally and historically rich festival that people worldwide celebrate. The festival's highlight is good food, drinks, music, and company, which you can offer people at your restaurant. 
You must ensure effective marketing strategies are implemented to help attract potential customers to your restaurant and generate more significant sales. Strategies like decorating your restaurant, revamping your menu, and hosting parties will help spread the word about your restaurant.
Happy marketing!