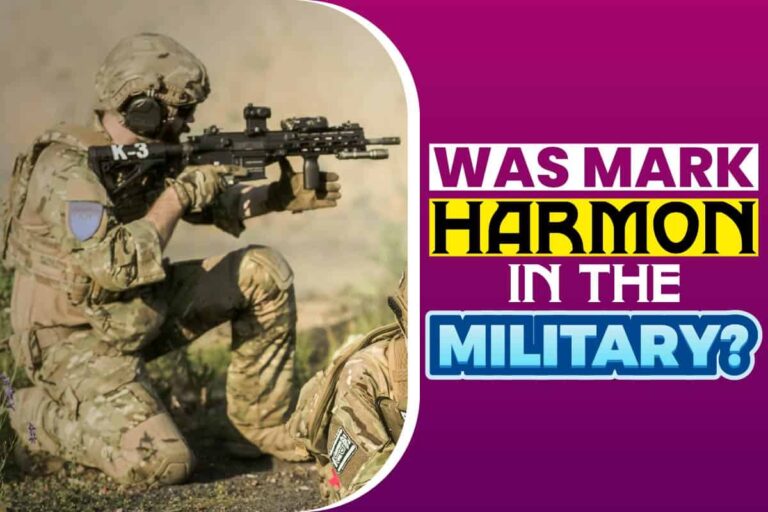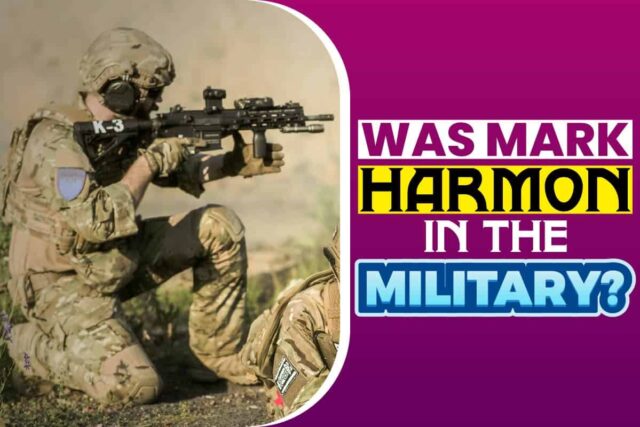 Thomas Mark Harmon is an American actor, television director and producer, and a college football quarterback. Born in Burbank, California, on September 2, 1951, Harmon started his acting career in 1975 and has since received medical profession and law enforcer roles.
Having appeared in several shows and movies, Mark Harmon has been portraying a wide array of roles since the 1970s. He was also given the title "Sexiest Man Alive" by People Magazine in 1986 because of his role as Dr. Robert Caldwell in the serial medical drama St. Elsewhere.
His convincing and well-known portrayal of special agent Leroy Jethro Gibbs in NCIS was well received and noted by fans worldwide. In fact, this has led them to ask, "was Mark Harmon in the military?"
In this case, despite his convincing portrayal of a special agent in NCIS, Mark Harmon has never served in the military. However, his father, Tom Harmon, did enjoy a lucrative career as a military pilot during World War II. 
Mark Harmon's father played a significant role in his upbringing, serving as an inspiration and instilling in him the value of hard work and dedication.
With that said, read on below to learn more about Mark Harmon and his career as an actor.
Was Mark Harmon In The Military?
Mark Harmon is well-known for playing the role of Special Agent Leroy Jethro Gibbs, a fictional character in NCIS, an American TV series. Gibbs is an ex-US Marine scout sniper and is now the commanding officer of the NCIS or Naval Criminal Investigative Service in Quantico. 
Because of Harmon's considerable portrayal of the stoic, quiet, commanding, and intimidating JL Gibbs, viewers were convinced that Harmon was a former military man.
However, to set the record straight, Mark Harmon was never in the military. On the other hand, his father, Tom Harmon, was a World War II pilot. His father was awarded the Silver Star and Purple Heart because of his service and bravery.
During his acting career, Harmon has played many law enforcement and action-heavy roles and has been an effective actor for those roles.
Growing up having a military father, Harmon mentioned in one of his interviews that his father's parenting style is tough love. He noted that he was raised hard and that he must fight for everything while growing up. His father taught him to "work hard, and don't let the effort show', and this has become his guiding principle even up to this day.
Mark Harmon In NCIS
Special Agent Leroy Jethro Gibbs's portrayal by Mark Harmon was widely acclaimed.  Harmon has played the character since 2003. A former US Marine, Harmon, describes Gibbs's character as dark and tormented. He is a former Marine sniper with a credential to boast and loyalty for his NCIS team. 
Mark Harmon's character grew up in a coal-mining town where dedication and hard work are the central values. Instead of going to college after finishing high school, Gibbs decided to enlist in the marines.
Before becoming a scout sniper, Gibbs was a police NCO at Camp Lejeune military base in Jacksonville, North Carolina. He served in the Persian Gulf and Panama before he retired from service in 1991.
Gibbs applied the skills he learned while serving as a US Marine to the Navy Criminal Investigative Service (NCIS). His prior knowledge and background were crucial elements on how he and his team could solve the Navy's most notorious criminal cases and investigations.
Although Mark Harmon was never in the military, he was an expert in playing the part. NCIS creator Don Bellisario saw Harmon's The West Wing performance in 2002. And his commanding presence immediately caught Bellisario's attention. Harmon's calm, collected, and controlled demeanor was perfect for the NCIS character he has in mind.
On Leaving NCIS
Mark Harmon is one of the longest-serving tv stars in America because of his NCIS character. Across all 18 seasons of the tv show, Harmon appeared on every episode. 
However, on the show's 19th season, rumor has it that Harmon has a limited role. Although nothing official has been announced yet, Harmon was eyeing his exit since 2019. 
Season 18's episode showed Gibbs indefinitely suspended from his post after beating and killing a suspect who runs a dogfighting ring. Rumors circulated that this will be Harmon's exit in the show, including a boat explosion scene where Harmon might die during the incident.
The twist was Harmon, rather than dying in the explosion, was seen alive and swimming away at the final moment of the show.
For some time, Harmon's NCIS exit was not definite, and no official announcements were made. Fans and avid followers of the show are hopeful that he will get his badge back on season 19 and see more of Gibbs's crime-solving expertise.
Harmon reportedly got tired of his job as an actor and plans to retire soon and live on his Montana ranch together with his wife, Pam Dawber.
Mark Harmon's Secret To Success
His military father greatly influenced Mark Harmon's success. Harmon would always mention how his father taught him to tread and survive life in almost all his interviews. 
Asked what his secret is for success, Harmon said that trying his hardest in everything he does. Although his father passed away when he was only 38, his teachings were forever etched in Harmon's heart and mind. 
Being famous never dulled the actor's deep sense of gratitude for all that he has achieved, not only in his career but in his personal life. Not taking luck out of the equation, Harmon was also a believer in hard work, respect, honesty, and kindness.
Before becoming an actor, Harmon was playing college quarterback.  He says he's a guy of repetition, and the more people tell him he can't do something, he'll likely prove them wrong. He is indeed a tough guy, so even if you yelled at him the whole day, it wouldn't affect his acting performance. He'll just get better and better. And that's one of his secrets to success. 
His acting prowess has earned him a fair share of awards and acting citations. He was nominated multiple times for Golden Globe, Emmy Award, and SAG Award. Some are An Emmy nomination for Outstanding Guest Actor in a Drama Series for "The West Wing" and an Outstanding Supporting Actor in a Drama Special for the movie "Eleanor and Franklin: The White House Years."
Mark Harmon And Pam Dawber
Mark Harmon and wife Pam Dawber met through a mutual friend, fell in love, and married on March 21, 1987, while both are in the prime of their acting careers.
During their marriage, the two were the most sought-after stars on network television. Mark was just named People's Sexiest Man Alive and was fresh from his tv series St. Elsewhere and Moonlighting. On the other hand, Pam Dawber has just finished the show Mork & Mindy and Robbie Williams.
Despite being in the limelight, the couple remained low-key. Pam was noted saying that they want to keep their relationship private because they don't want it to be exploited by the press. 
Mark also shares the same sentiments. They just want to be under the radar, and even with today's technology, they prefer to stay at home and refrain from using social media.
The couple is on their 36th anniversary, and unlike many Hollywood pairings, they were able to keep a happy and long-lasting marriage. 
A stellar TV career did not stop Pam Dawber from choosing her family overwork. Believing that their marriage wouldn't work if they were in the showbiz industry, Pam decided not to chase fame and become a full-time wife and mom and lead a happy and fulfilling life.
The couple has two grown-up sons, 32-year old Sean Thomas Harmon and his younger brother, 28-year-old Ty Christian Harmon. Throughout their marriage, the couple successfully maintained a low-key life and rarely appeared in public. 
Pam Dawber On NCIS
After years of being away from filming, Pam Dawber appeared on the April 6 episode of NCIS as Marcie Warren. After several attempts from CBS, they have finally convinced Mark Harmon's wife to appear on the show on one condition: that her role will not be the romantic interest of her husband's character.
Her character, Marcie Warren, is an investigative journalist interested in Gibbs's indefinite suspension. Dawber filmed four episodes despite being plagued with anxiety. According to her, her TV appearance after 30 years is making her nervous. She worries she'll forget her lines and that her performance would suck.
Fans were eager to know more about how her character will unfold. It is anticipated that although their onscreen relationship is not romantic, Dawber's character will help Gibbs be accountable for his actions and that it will help him reconcile himself and be ready to rejoin NCIS.
She may not be a love interest, but speculations on how their character's relationship will develop are what keeps fans waiting. Or she could also be an unexpected adversary.
Mark Harmon's Other Careers
Aside from playing football during his college days, Mark Harmon also worked as a carpenter. His love for carpentry was subtly eluded on his NCIS character, where he is into building boats.
He has also starred in several plays both in LA and in Toronto, Canada. He performed in Wrestlers and the Wager and was part of the production for Key Exchange in Canada. He also played along with his wife in Love Letters.
Harmon became a producer in 2014. He started Wings Production and produced NCIS: New Orleans. He is also a TV director. He directed two episodes of the series Chicago Hope and two television series episodes about a public high school entitled Boston Public.
Final Thoughts
Overall, Mark Harmon's portrayal of special agent Leroy Jethro Gibbs in the hit show NCIS has led many to believe that this stems from his personal experience of serving in the military. 
However, despite these speculations, Mark Harmon has never served in the military, although his father did during World War II. 
Nevertheless, his lack of a military career hasn't prevented the actor from receiving worldwide acclaim for his convincing portrayal of a former military man.