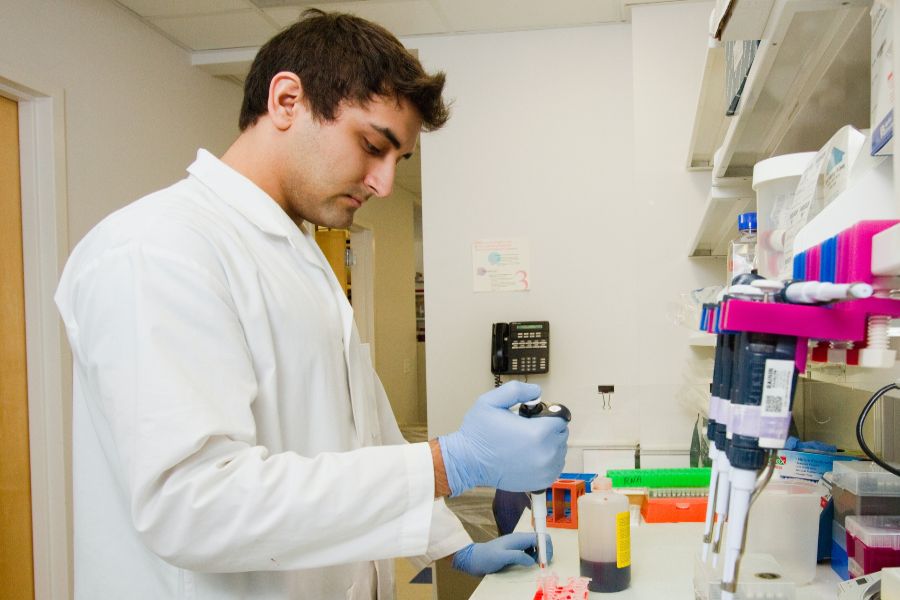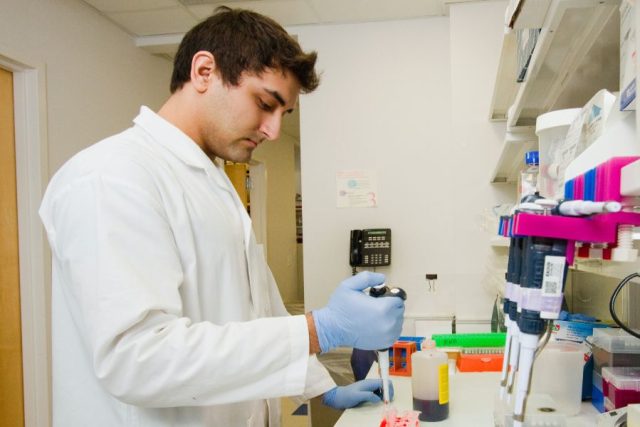 Becoming a top-notch technician requires a combination of knowledge, skills, and a commitment to continuous growth. Whether you are just starting your journey or looking to elevate your current position, this article aims to provide you with valuable insights and essential tips to unleash your pharmacy career. As a pharmacy technician, you play a crucial role in the healthcare system, ensuring the accurate and safe delivery of medications to patients. 
By mastering the following key areas, you can not only excel in your role but also contribute to the overall efficiency and success of the pharmacy. From acquiring the right education and certification to developing strong communication skills and staying up-to-date with industry trends, this guide will equip you with the necessary tools to thrive as a top-notch pharmacy technician.
1. Pursue The Right Education And Certification
To kickstart your journey toward becoming a top-notch pharmacy technician, it is essential to pursue the right education and obtain the necessary certifications. Start by researching accredited pharmacy technician programs offered by reputable institutions or vocational schools. You can always check the pharmacistschools.org page to see your options. 
These programs provide a comprehensive curriculum covering subjects such as pharmacology, pharmaceutical calculations, pharmacy law and ethics, and medication safety. Completing a formal education program not only equips you with the fundamental knowledge required for the role but also demonstrates your commitment to professional development.
Additionally, obtaining certification is crucial for standing out in the competitive job market. The Pharmacy Technician Certification Board (PTCB) and the National Healthcareer Association (NHA) offer nationally recognized certifications that validate your skills and knowledge. These certifications, such as the Certified Pharmacy Technician (CPhT) credential, signify your competence and dedication to your profession, making you a desirable candidate for employers. 
2. Develop Strong Technical Skills
As a pharmacy technician, possessing strong technical skills is paramount to excel in your role. Familiarize yourself with various pharmacy software systems and electronic health records (EHRs) commonly used in pharmacies. These tools streamline medication dispensing, inventory management, and patient information processing, allowing for greater efficiency and accuracy in your daily tasks.
Additionally, developing proficiency in pharmaceutical calculations is crucial to ensure accurate medication dosages and compounding. Understand units of measurement, conversion factors, and dosage calculations to prevent errors that could potentially harm patients.
Moreover, mastering prescription interpretation is essential. Familiarize yourself with medication names, dosage forms, strengths, and routes of administration. This knowledge enables you to accurately read and interpret prescriptions, ensuring the right medications are dispensed to patients.
3. Hone Effective Communication Abilities
Effective communication is a cornerstone of success for pharmacy technicians. Interacting with patients, pharmacists, and other healthcare professionals requires strong verbal and written communication skills.
When dealing with patients, it is crucial to communicate clearly and empathetically. Listen attentively to their concerns, address their questions, and provide them with appropriate instructions on medication usage and potential side effects. Effective communication fosters trust and enhances patient compliance with their prescribed treatments.
Furthermore, collaborating and communicating efficiently with pharmacists is essential for smooth pharmacy operations. Understand the importance of relaying accurate and timely information about prescription orders, drug interactions, and any other relevant details. Clear communication minimizes errors and promotes patient safety.
In addition to verbal communication, honing your written communication skills is equally important. Developing concise and accurate documentation habits is vital for maintaining comprehensive patient records, including medication histories and prescription details.
By continuously refining your communication abilities, you can establish strong relationships with patients and colleagues, ensuring optimal healthcare outcomes and contributing to a successful pharmacy career.
4. Embrace Continuous Learning
In the fast-paced field of pharmacy, staying updated with the latest developments is crucial for becoming a top-notch pharmacy technician. Embrace a mindset of continuous learning and professional development to enhance your knowledge and skills. Stay informed about emerging medications, advancements in drug therapies, and changes in pharmaceutical regulations. Attend conferences, workshops, and webinars to expand your understanding of current industry trends. 
Seek opportunities to engage in networking with other professionals in the field, as it can provide valuable insights and potential career advancements. Pursuing advanced certifications or specialized training in areas such as sterile compounding or medication therapy management can also boost your expertise. By prioritizing continuous learning, you not only stay ahead in the field but also demonstrate your commitment to providing excellent patient care.
5. Prioritize Attention To Detail And Accuracy
Pharmacy technicians must prioritize attention to detail and accuracy in every aspect of their work. Paying meticulous attention to prescription details, drug interactions, and dosage calculations is vital for patient safety. Ensure that medications are accurately labeled, dispensed, and packaged, following established protocols and guidelines. 
Implement double-check procedures to minimize errors and always verify the accuracy of information before proceeding with any task. Maintaining a clean and organized work environment promotes efficiency and reduces the risk of errors. By prioritizing attention to detail and accuracy, you contribute to the overall quality of care provided to patients, gaining the trust and confidence of your colleagues and patients alike.
6. Foster A Positive And Collaborative Work Environment
Creating a positive and collaborative work environment is essential for both personal satisfaction and professional growth. Support your colleagues, be respectful, and foster open lines of communication. Collaboration with pharmacists, fellow technicians, and other healthcare professionals promotes a sense of teamwork and enhances patient care outcomes. 
Embrace a proactive approach by offering assistance when needed and seeking guidance when faced with challenges. Display a positive attitude and professionalism in your interactions, even during high-pressure situations. By cultivating a harmonious work environment, you contribute to the overall success of the pharmacy and create a rewarding atmosphere for yourself and your colleagues.
By implementing continuous learning, prioritizing attention to detail and accuracy, and fostering a positive work environment, you can take significant strides in becoming a top-notch pharmacy technician. These essential aspects, combined with the previously discussed tips, will equip you with the tools to excel in your pharmacy career and make a meaningful impact on patient care.
Becoming a pharmacy technician requires a multifaceted approach that encompasses education, skills development, communication prowess, continuous learning, attention to detail, and fostering a positive work environment. By following the essential tips outlined in this article, you can position yourself for success in your pharmacy career. Remember, your role as a pharmacy technician is crucial in providing safe and efficient healthcare services to patients. Embrace the opportunities for growth, stay informed about the latest advancements in the field, and cultivate a mindset of continuous improvement. With dedication, passion, and a commitment to excellence, you can become a valuable asset to any pharmacy team and achieve your professional goals in the rewarding world of pharmacy.