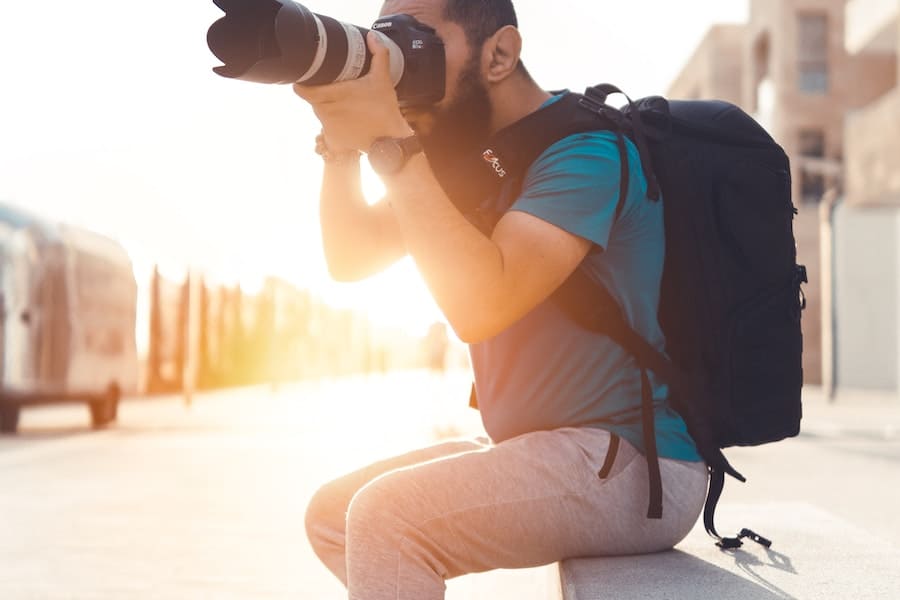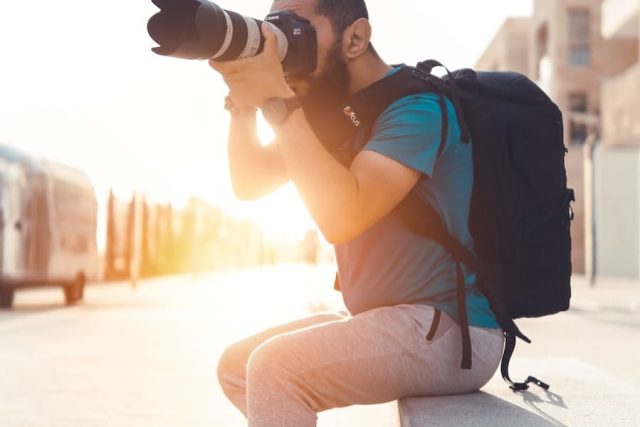 It doesn't take much to capture an amazing photo, but it certainly takes a lot of creativity and skill. There are plenty of tools that photographers use to turn ordinary images into extraordinary works of art – from the latest cutting-edge technology like drones and AI-powered software to some time-tested strategies with tried-and-true supplies.
In this blog post, we'll explore 6 uncommon tools photographers rely on for stunning photos, videos, and prints they can be proud of. Whether you're starting out in photography or have years of experience behind the camera lens, get ready to level up your skillset as we go through these valuable techniques!
Metal Prints
For photographers looking to add a touch of elegance and sophistication to their work, metal prints are the way to go. This printing method uses special dyes that are infused onto metal sheets, giving the image a unique luminous quality. The result is a stunningly modern look without compromising the integrity of the photograph's colors and details. But before you get started, look for providers like Shiny Prints that offer high-quality metal printing options. These online services make it easy to print your photos on a variety of materials such as aluminum, brass, and copper.
Tripods
When capturing the perfect moment on camera, stability is key — and a tripod offers just that. With three steady legs, a tripod gives you the ability to position your camera exactly where you want it and keep it there. No more shaky shots or having to balance your camera on unstable surfaces. Thanks to a tripod, you can confidently frame your shot and snap away without worrying about any motion blur.
It doesn't matter if you're a professional photographer or just starting to explore your hobby, a tripod is an essential tool to have in your kit. It's the perfect way to elevate your photos and take them to the next level.
Drones
Ever tried capturing breathtaking aerial shots without the help of a drone? It can be quite a challenge. These flying machines can take stunning footage and pictures from high altitudes without the need for a tall building or a helicopter.
Drones are versatile and can capture images from unique angles, showcasing breathtaking landscapes and adding an otherworldly element to any shot. Plus, drone technology is constantly evolving, making these devices more accessible and easy to operate for anyone who wants to experiment with aerial photography. Not to mention, they're a ton of fun to fly!
Reflectors
Professional photographers understand the importance of light and how it can make or break a shot. To create the perfect lighting, reflectors come in handy as they can be used to easily fill in shadows with natural light. Reflectors come in various shapes and sizes — from circular to rectangular and small to large. They are not only affordable but also portable, making them an essential tool for photographers on the go.
Besides reflecting light, you can also use reflectors to add interesting shadows and highlights to your photos. Depending on the type of shot you're aiming for, you might want to experiment with different colored reflectors as they offer a wider range of possibilities when creating the perfect lighting.
Flash Diffusers
If you're a photographer looking to achieve a more dramatic and sophisticated flair in your shots, flash diffusers may be the answer you're searching for. These nifty accessories attach to your flash and soften the harsh light that comes with direct flash photography. With a diffuser, you can create a more natural-looking light that's gentle on the eyes and highlights details more subtly. If you're trying to capture portraits, events, or anything in between, the addition of a flash diffuser to your setup can make a world of difference.
Aperture Masks
Have you ever wondered how photographers capture stunning images with varying depths of field and sharpness? One of the tools they use to achieve these effects is an aperture mask. By limiting the amount of light entering the lens, photographers can control the depth of field and create beautifully blurred backgrounds or sharp foregrounds.
Aperture masks also allow for more creative control when shooting in bright or low-light situations. So next time you're admiring a breathtaking photo, remember that it may have been captured using the simple but powerful tool of an aperture mask.
Other Tools You Might Want To Consider
We've just explored 6 uncommon tools photographers use to create beautiful art pieces. But of course, there are many other essential items that you might need for your projects. These include:
Camera Cleaning Kit: A clean lens can make a significant difference in the quality of your images. Consider investing in a comprehensive camera cleaning kit that includes a cleaning solution, microfiber cloths, and a blower for removing dust.

Remote Shutter Release: This tool allows you to take a photo without physically touching your camera, reducing the chance of camera shaking and blurry images.

Photography Gloves: These special gloves are designed to keep your hands warm in cold shooting conditions while still allowing you easy access to your camera controls.

Storage Cases: High-quality storage cases are essential for protecting your equipment during transport.

Memory Cards: Always have extra memory cards on hand to ensure you don't run out of storage in the middle of a shoot.

Extra Batteries: Don't let a dead battery cut your photography session short. Always carry spare batteries for your camera and flash.

Camera Strap: A reliable camera strap can make carrying your equipment easier and reduce the risk of accidental drops.

Photo Editing Software: Post-production is a crucial part of the photography process. Invest in robust editing software to enhance your images and bring your creative vision to life.

Lighting Equipment: Depending on your style of photography, you might need additional lighting equipment such as flashes, softboxes, or LED panels.

Lens Hoods: Lens hoods can help minimize lens flare and ensure your images are clear and detailed.
These are just a few of the many tools photographers use to create stunning visuals. Whether you're an amateur or a professional, you can experiment with these techniques and find out which tool works best for your style — it's all about trial and error! With some practice and patience, you'll be on your way to creating art pieces that will make everyone stop and admire. Who knows, maybe one day your work will be part of a gallery exhibit!