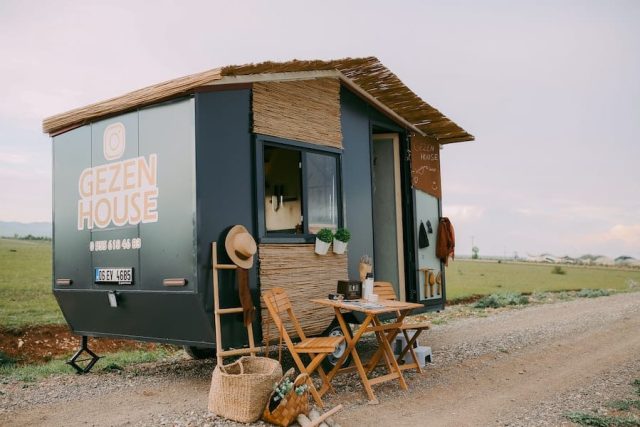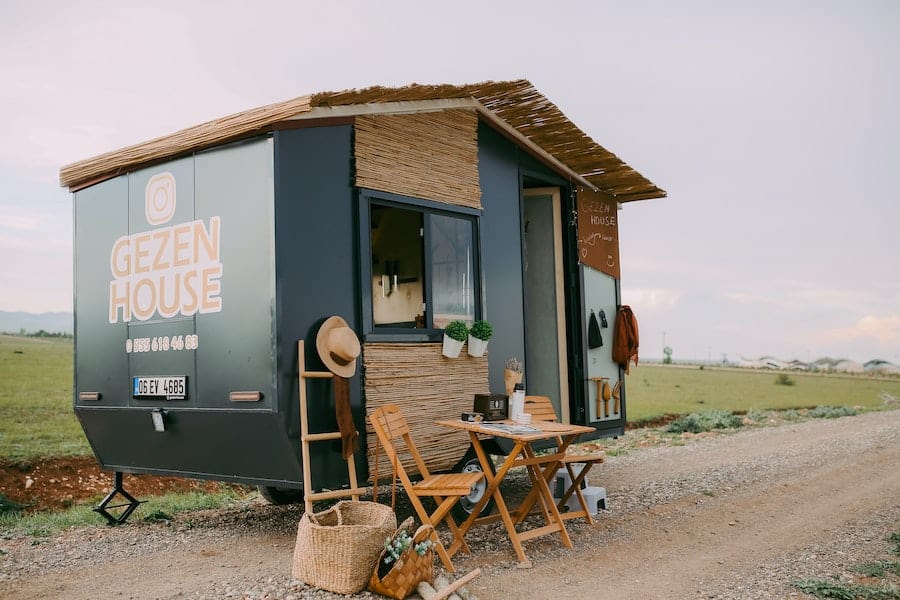 Turning your enclosed trailer into a home on wheels takes some time and some savvy. But with the right preparation, guidance, and smart planning, you can make your own tiny house or RV in no time! Whether you're looking for an affordable way to live full-time on the road, or just want a vacation vehicle that you can use to explore new places – this guide has everything you need to get started. 
In this blog post, we'll cover the basics of transforming an enclosed trailer into your very own home on wheels. We will also discuss the materials you'll need, the steps you should take to design and build your dream trailer, and how to keep it running for years to come. So whether you're a novice DIYer or an experienced craftsman, this guide will help you take your vehicle from ordinary to extraordinary. Get ready – let's get rolling! 
Step 1: Choosing The Right Trailer For Your Project
The first step to turning an enclosed trailer into a home on wheels is choosing the right trailer. It's important to keep in mind that you'll be living in your new home, so it needs to be comfortable and spacious enough for all of your needs. You can always consider custom cargo trailers that are specially designed for tiny homes, or you may choose to purchase an already-existing trailer from a dealership. The size of the trailer will depend on how much space you need inside and how many people you plan on having living with you. You should also consider what type of terrain and weather conditions you'll be driving through when selecting a trailer – some are better suited for extreme temperatures or mountainous roads than others. 
For instance, you may want a trailer with thicker walls and heavier build materials if you plan on driving through cold climates. Or, if you want to take your home with you on vacation, consider opting for a lightweight and aerodynamic design that won't be too difficult to tow.
Step 2: Outfitting Your Trailer
Once you've chosen your ideal trailer, it's time to start outfitting it with everything you need for a comfortable stay. Depending on how long you're planning on living in your vehicle and the type of lifestyle you lead, the amenities and features you'll need will vary. But some basics that everyone should consider include insulation, windows, and ventilation. These are essential for keeping your tiny home comfortable all year round, no matter what the weather is like outside.  Insulation will also help to keep your energy bills low, as will installing efficient lighting and appliances. 
You'll also want to consider whether you'd like a kitchen, bedroom, bathroom, and/or living space. You should also think about adding a bed or mattress to provide a place to sleep at night. If you're an avid cook or baker, it might be wise to install a stove and kitchen setup inside. And if you plan on having friends over often, a fold-out table and chairs could come in handy for entertaining guests during meals or game nights.
Step 3: Decorating Your Trailer Home
Now that your trailer is adequately equipped with the necessities, it's time to start thinking about the fun part – decorating! This is where you can really make your tiny home unique. When it comes to interior design, there are endless possibilities for customizing your space. Whether you're into vintage style or modern minimalism, there are tons of ways to make your trailer feel like a true home away from home. 
Adding wall art, furniture pieces, and cozy textiles is a great way to give each room its own personality. You can also opt for an outdoor setup by installing some foldable chairs or benches that double as extra seating when needed. Don't forget the finishing touches like curtains and area rugs that add warmth and character to any tiny house. 
For example, if you're a fan of the great outdoors, you can even hang up a hammock or two on the outside! Or, if you prefer a more urban vibe, try stringing up some fairy lights or glow-in-the-dark stars to make your tiny home in the sky feel truly special. This way, it'll be a place you can't wait to come home to, no matter where you are. 
Step 4: Maintaining Your Trailer Home
Once your trailer is all set up, it's important to make sure it stays in top condition. Regular maintenance should include inspecting the tires and brakes, lubricating the axles and hinges, and checking for any signs of rust or corrosion on the exterior. If you plan on taking extended trips in your home on wheels, it can't hurt to give the entire vehicle a once-over before setting off – this way you can rest assured that everything is functioning properly and there won't be any surprises along the way. 
As with any vehicle, always follow manufacturer instructions when it comes to performing maintenance tasks. This will help you keep your trailer in prime condition and ensure that it lasts for many years to come. Additionally, it's never a bad idea to have your trailer serviced by a professional mechanic at least once a year. So go ahead and hit the road – your dream trailer home awaits!
Step 5: Enjoying Your Tiny Home On Wheels
Now that you've finished outfitting, decorating, and maintaining your tiny home on wheels, it's time to enjoy all the wonderful benefits of living small. You can take pleasure in the freedom to explore new places and make some unforgettable memories along the way. With a little bit of planning and preparation, you'll be well on your way to creating a beautiful home away from home that will last for years to come. 
Creating your own home on wheels is an exciting adventure that requires patience and dedication. But the effort will be well worth it when you can finally hit the open road and experience all that life has to offer. So, get out there and start building your own tiny trailer home!