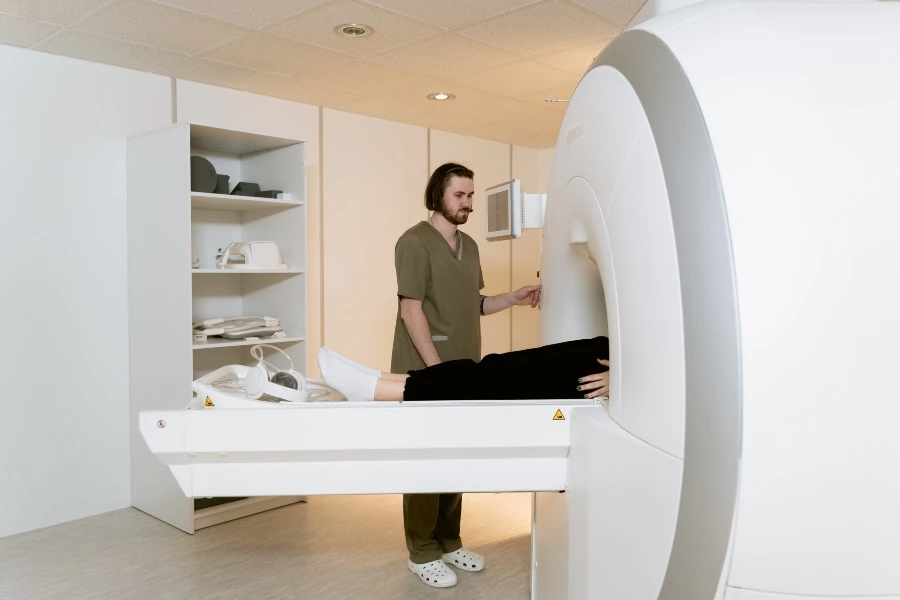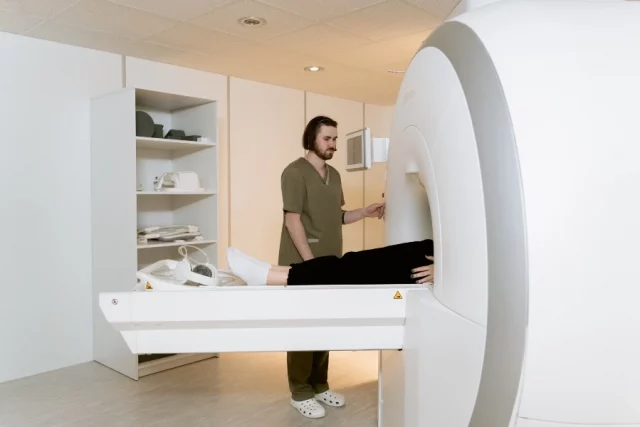 The healthcare industry is considered a need, which means no matter what the trends are in our country, healthcare will always produce profits. This industry doesn't need to compete with fads or changing times, but the companies do need to stay ahead of the curve and produce the best quality service to stay at the top.
Today we're highlighting the 5 businesses that continue to grow and stay ahead of the medical game.
1. Walgreens
Walgreens is the second-largest pharmacy business in the United States. But it is the fastest-growing company, beating CVS Health by billions of dollars in comparison to last year.
Having teamed up with Village MD to include community care in their resume, the collaboration increased their investments by $5.2 billion. They also opened around 600 more primary care clinics across the nation (although some are still under construction).
This expansion put Walgreens in 33rd place for the world's most innovative company. This Fast Company award included businesses from all over the world including tech and green companies. 
Not only has Walgreens expanded its reach in this move, but they have allowed Non-Emergency Medical Transportation businesses to expand their reach too. These businesses are often independent and rely on community support to get their services to those in need. 
Having such a great community expansion means that Walgreens can promote local medical transportation businesses (such as transport to and from the hospital, or direct deliveries for medication), giving more help than ever before.
2. The Joint Chiropractic
The Joint Chiropractic is a rapidly expanding player in the healthcare sector, specializing in chiropractic care. Their mission is to improve quality of life through routine and affordable chiropractic care, which is increasingly recognized for its value in improving health and well-being. The Joint has revolutionized access to chiropractic care by making it more convenient, friendly, and affordable.
Their unique no-appointment policy and convenient hours and locations make receiving quality chiropractic care as accessible as visiting your local grocery store. The Joint has grown remarkably since its inception, with more than 500 clinics nationwide today. Their growth is a testament to their commitment to provide patients with affordable, quality care and a better, healthier lifestyle.
The Joint Chiropractic's successful growth strategy also includes partnerships with fitness centers and corporations for onsite corporate wellness programs, further solidifying their place as a leading healthcare business. Moreover, they're putting a lot of focus on their online presence. They realized that services that provide managed SEO for chiropractors can improve their website's ranking and bring new patients to their clinics. It adds credibility and trust, especially when they're already well-respected for their services.
3. Brightline
During the pandemic, online services went through a spike in business. Although you might expect this from retail and gaming services, the trend continued in the healthcare industry too. 
Brightline is a virtual therapy service that has online coaching programs to help families and children through behavior-based concerns. For example, they help those with ADHD, anxiety, depression, and bipolar. However, they can also help with other development-based issues such as speech therapy and anger management.
Originally based in California, this business has branched out to Texas, Washington, Florida, Massachusetts, and Illinois. That's a massive expansion, especially considering they only launched in 2019.
4. Northwell Health
Continuing on the technological trend, Northwell Health had to think on its feet to help doctors treat patients during the COVID pandemic. 
First, they made a collaborative effort with Amazon Echoes – a virtual assistant – buying thousands of the machines to place in patient rooms. These assistants allowed doctors and nurses to speak to patients, without spreading the deadly virus.
Allowing tech into the recovery spaces like this, introduced a new dynamic for doctors to work through. And the changes didn't stop there.
Ventilators, swabs, and masks were quickly becoming a finite resource, with shortages across the nation. Northwell Health used its technological connection to start 3D printing its own equipment. 
This innovation allowed them to continue looking after their patients during the pandemic and helped them grow as a business by selling the needed equipment to other desperate health care providers.
5. Olive
As you can guess from this technological trend, smart devices have really changed the healthcare industry. The AI software, Olive, was founded in 2012. It was designed to help the out-of-date healthcare systems improve their operations. 
It analyzes the patient's health care plans and gives suggestions to the doctors about realistic options that won't dishearten the patient. For example, with Olive, doctors won't accidentally offer a procedure that their health care provider cannot cover. Instead, they can suggest it, explaining that they would need to find another payment method.
The system also streamlines data so doctors across the country can see the same information. This reduces friction among management and stops misinformation from reaching the patients. 
In the last year, Olive AI has been accepted in over 600 hospitals across the US. Its current worth has tripled to $4 billion.
6. Illumina
The last business on our list, which has seen amazing growth, is Illumina. Just like our other top growers, Illumina got its burst of business from the COVID crisis. Founded in 1998, this company uses AI technology to sequence genes and decode bacteria. When the pandemic hit, Illumina put all of its research into understanding the virus. Through their discoveries, the company was about to learn how the virus changes and when to expect a new variant in the deadly killer.
They invented the COVIDSeq Assay to help confirm if a patient has the virus. This breakthrough gave the medical company a boost in funding and a rapid spike in sales, creating the boom it needed to end up on this list.
Summary
Looking at the healthcare industry as a whole, we can see that technology-based companies are rapidly growing in wealth and success. Although other businesses are doing just as well (like Walmart), companies should invest in technological advancements to keep up with this trend.