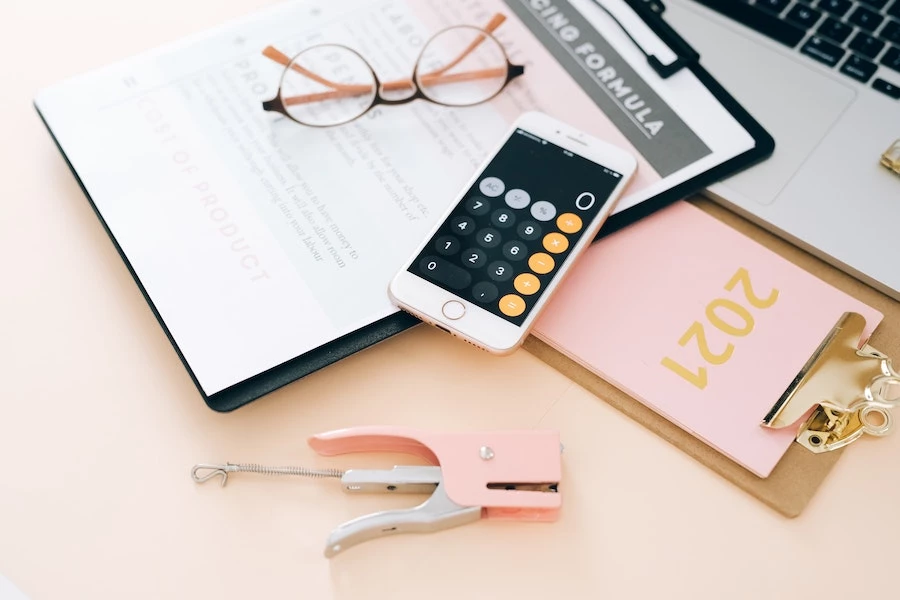 Brand strategy is a plan for the development and growth of a brand over time. It outlines a company's vision for its brand, including target audience, brand positioning, values, personality, and communication tactics. A strong brand strategy helps establish brand equity, creates a recognizable image, and differentiates a company from its competitors. It guides decisions and actions related to marketing, product development, and customer experience, ultimately leading to the achievement of business goals. A well-executed brand strategy helps build customer loyalty, increase brand awareness, and drive long-term success.
The importance of brand strategy lies in its ability to drive business success by creating a strong image in the minds of customers. A well-crafted brand strategy can:
Establish brand equity

: A strong brand strategy helps build a valuable and unique brand image that sets a company apart from its competitors.

Attract and retain customers

: A clear and consistent brand message can build customer loyalty and make it easier for a company to attract new customers.

Drive business growth

: A successful brand strategy can lead to increased brand awareness, customer loyalty, and overall business growth.

Provide direction

: A brand strategy provides a roadmap for all of a company's marketing and communication efforts, helping to ensure that all actions are aligned with the company's goals and values.
So, it is safe to say that a well-executed brand strategy is crucial for the long-term success and growth of a company.
A successful brand strategist should have a combination of strategic thinking, creativity, communication, and analytical skills. They should have the ability to understand consumer behavior and market trends to develop a unique brand positioning. Excellent communication skills are necessary to effectively convey the brand strategy to internal and external stakeholders. Analytical skills are also important for a brand strategist to measure the success of brand initiatives and make data-driven decisions. An understanding of digital marketing, social media, and graphic design can further be beneficial in executing the brand strategy. 
If you want to establish your career in marketing, then learning how to build a brand strategy is quite important. In this article, we have described some of the top online brand strategy courses that will upgrade your knowledge in this field. 
Here goes the list!
Professional Certificate In Brand Strategy
It is a certification program offered by the SP Jain Institute of Management and Research. It is a four-month online certification bootcamp that is designed to help individuals and organizations develop the skills and knowledge needed to create and implement effective brand strategies. The curriculum covers the topics such as brand positioning, market research, target audience analysis, brand messaging, and brand management. When you finish the study materials successfully, you will become eligible to avail of SPJIMR Executive Alumni Network membership. The program is suitable for sales and marketing professionals, business strategy professionals, as well as consultants, and entrepreneurs.
Brand Identity And Strategy
It is a course offered by Coursera, which is an online learning platform that offers courses from top universities and organizations. The course is in collaboration with IE business school and is and is intended for individuals with creative approaches. This course is the first in the series of four courses for 'Branding: The Creative Journey specialization' on Coursera. The course covers the principles and techniques for creating, developing, and managing a brand identity and strategy. Other topics include brand perception, segmentation and iceberg model, positioning statement, perceptual map, brand house, the visual aspect of brands, and brand roadmap. The course is intended to help individuals and organizations understand the process of creating a strong and effective brand that resonates with customers and drives business success.
Create A Brand Strategy With Lindsay Pedersen
This course is designed to teach individuals the techniques and principles of developing a strong brand strategy. It is available on the online learning platform LinkedIn Learning. The course includes topics such as market research, defining target audiences, creating a brand identity, establishing brand values and messaging, and implementing a brand plan. The course addresses common challenges and obstacles in the brand development process and provides guidance on how to overcome them. The course is well-structured, informative, and practical, making it an excellent resource for anyone looking to build a strong brand.
Strategic Brand Management 
It is a course available on the edX platform and offered in collaboration with Curtin University. The course duration is 8-12 weeks considering 8-10 study hours per week. This course is a part of the Digital World MicroMasters program. The course is meant to teach students about the principles and practices of managing a brand in a strategic and effective manner. It covers a range of topics related to brand management, including decisions, tactics, and strategies to measure/manage brand identity, brand positioning, brand marketing, and so on.  The curriculum incorporates case studies and practical exercises to provide students with real-world experience and the opportunity to apply their knowledge. 
Branding & Brand Management: Branding Strategy Brand Tactics 
It is a course offered on the Udemy platform. It is a 7-8 hours course suitable for individuals aspiring to be marketing managers, brand managers, entrepreneurs, marketing consultants, or influencers. It covers topics such as brand strategy and tactics, fashion branding, B2B branding, brand awareness, and marketing research, among others. The course includes several case studies and helps to build a foundation of brand strategy and brand tactics. By studying strategic brand management through this course, students will gain a thorough understanding of the domain and develop the necessary skills to be successful brand managers.
Now that you have a clear idea of the top brand strategy course, you can go ahead and start learning the topic without any further delay. A successful brand strategy requires a deep understanding of the target audience, a clear definition of the brand values and positioning, consistent messaging and visual identity across all touchpoints, and continuous monitoring and adaptation to market trends and consumer behavior. Looking at the huge potential of the space, it is important to get a hold of all the right skills by joining online courses. Happy learning!